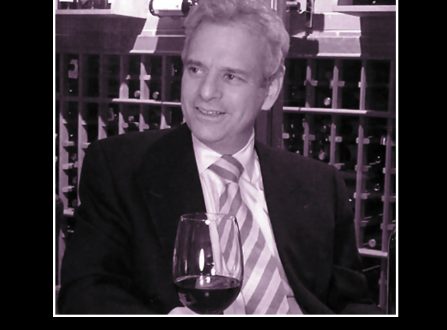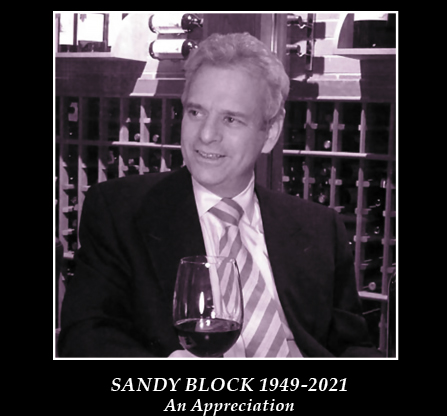 Alexander N. Block, widely known as "Sandy," died of cancer on November 21. He was a youthful 72 years old. He cut a wide swath in the wine trade, producing wine, selling wine wholesale and in restaurants, buying wine, teaching wine to employees and consumers, writing about wine, including a regular column in this trade journal. He founded the Boston Wine Center.
An adjunct professor in culinary arts at Boston University, Sandy was the first east-coast American Master of Wine. His last job was as Vice President of Beverage Operations of the Legal Sea Foods empire. Reaching beyond the usual French sources, he always sought to demystify wine, to render it accessible. Through 41 years in the trade, he never failed to evoke respect and affection for his deep knowledge and understanding manner. He was ever the gentleman, emphasis on gentle.
Sandy grew up in Brooklyn, the son of a musician. His education was designed for academia and writing, but a restaurant job hereabout infected him with the wine bug and an introduction to Joanie. He was, however, not just about wine. He published 45 short stories, and had plans to continue writing. He sang and played the guitar. His closeness to family was clear to any observer. Sandy is survived by Joanie, his wife of 36 years, sons Daniel and Matthew, and brother Stephen and sister-in-law Gloria. He will be missed by many more.
By Harvey Finkel