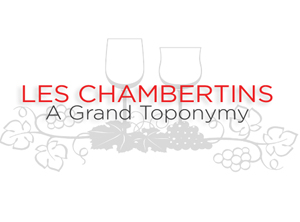 LES CHAMBERTINS-A Grand Toponymy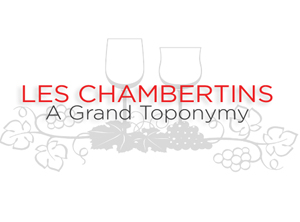 by HARVEY FINKEL
I don't remember the name of the village, and
I don't remember the name of the girl,
but the wine was Chambertin.
HILAIRE BELLOC
Toponymy, the study of place names, is fascinating and instructive, nowhere more than among the vineyards of Burgundy's Côte d'Or. The unraveling of the origins of the names of the climats and lieux-dits reveals the histories and characteristics of current and former vine-bearing parcels, and requires a deep knowledge of local and wider history, languages, viticulture, and keen intuition and bold guesswork. Climat is a Burgundian term for a parcel of vine-bearing land named, likely in the Middle Ages, for its terroir or its history, a vineyard, preferably a premier or grand cru. Lieu-dit, connotes a usually smaller, lower ranked parcel, named for its traditional character or history. A lieu-dit may be, but is not necessarily, part of a climat.
Let us, therefore, embark upon a north-to-south exploration of the names of the grands crus of the Côte d'Or, today focusing on Gevrey-Chambertin. The elucidation of the etymologies of these names carries the risk of diluting their magic, but the answers we'll find are variable and vague enough to maintain their mystique. There are too many — hundreds of — names to expand our purview. We shall revisit this exercise from time to time.
We'll make our entrée with the name of the greater region, Burgundy (Bourgogne). The original Burgundians were east Germans or Scandinavians, who inhabited Bornholm ("little island with castles" in old Norse), a Baltic island now part of Denmark, once called Burgendaland. They migrated southward and westward. The name of the Côte d'Or itself is interesting. "Slope of gold" seems appropriate for its value and sunlit color in fall, but it is in fact a shortening of Côte d'Orient, indicating the east facing of the limestone escarpment. The Côte de Nuits, the northern half of the Côte d'Or, derives its name from that of its principal town, Nuits-Saint-Georges. The Nuits refers not to "night," but, depending on your authority, to "marshy meadow" (from noue in ancient French), to "a stream in a valley" (corrupted from Celtic un win), or to a Latin word for "walnut," nutium.
We are stopping today at the most northerly village of the Côte that contains grands crus, Gevrey-Chambertin, which is bejeweled with nine, the most in the Côte d'Or. Gevrey-Chambertin is also the largest of the great Côte de Nuits communes. Gevrey is derived from the Gallo-Roman Gabrius or Gabritius, "goatherd." It was known as Gevrey-en-Montagne until 1847, when it led the effective marketing practice of adding the name of its most notable vineyard. Pinot Noir, Chardonnay, Pinot Blanc, and Pinot Gris are the grapes authorized to be grown, but only red wine is approved.
Two of the grands crus of Gevrey-Chambertin are more equal than the rest: Le Chambertin and Chambertin-Clos de Bèze are set above the other seven clustered around them. Clos de Bèze, then an enclosed vineyard, was planted in the seventh century by monks of the Abbey de Bèze with vines donated by the Frankish chief who founded the abbey in the village of Bèze on the banks of the River Bèze. Bèze, meaning "little watercourse," comes from the common Latin Bedus and Gallic Bedo. It was not until 500 years later that Bertin, "son of Bert or Behrt" ("bright"), emulating the monks' success next door, propagated their vines and methods to produce in his field, champ, an equally admirable wine. Voilà: Chambertin, later the pet wine of Napoléon (though he watered it). Although Clos de Bèze may be labeled
"Chambertin," the reverse is not permitted.
The other seven grands crus of Gevrey-Chambertin are less exalted, allowed larger yields, and, all but one, smaller than the two grands seigneurs. Each attached a -Chambertin to its name during the nineteenth century. Several were anciently assembled from pairs of lieux-dits, but we'll not go there.
Chapelle-Chambertin: It was named for the nearby chapel of Notre Dame de Bèze, initially erected in 1155.
Charmes-Chambertin: The charmes of this largest of Gevrey-Chambertin appellations (inclusive of Mazoyères-Chambertin) may indicate hornbeam trees. Or, like chaumes, it may be a distantly derived descendant of the Celtic calmus, an "infertile, previously fallow plot."
Griotte-Chambertin: The smallest grand cru in Gevrey-Chambertin confuses with the most complicated toponymy. Choose your favorite: a Celtic-rooted "hard, rocky soil"; a variety of cherry; little dark red stones of marble and limestone; chalk; from the appearance of the vine rows, likened to a grill pan.
LATRICIÈRES-CHAMBERTIN Might indicate "poor, infertile soil," from a contraction of la and tricière of old Burgundian patois, but it was called Petite Merveille during the Middle Ages. More likely latericium, meaning "hillside," is the root.
MAZIS-CHAMBERTIN Sometimes spelled Mazy, it recalls a hamlet that vanished in the Middle Ages. Mazis is the ancient French of masil or masel, "rural houses."
MAZOYÈRES-CHAMBERTIN From the Latin maceria through the ancient French maisiere, signifying "crumbling walls," evoking ruined stone farm-related buildings. Almost all Mazoyères-Chambertin are labeled and sold as Charmes-Chambertin.
RUCHOTTES-CHAMBERTIN Its name reflects its terrain, thin soil with abundant "small rocks."
In addition to its nine grands crus, Gevrey-Chambertin hosts 26 premiers crus and 69 lieux-dits, of which 11 are in adjoining Brochon just over the line to the north, but entitled to the Gevrey-Chambertin appellation.