by KIRSTEN AMANN
The holiday shopping season is upon us, a time for celebrating and relaxing with friends and loved ones . . . or is it? For many of your customers, this is a harried and hectic time of year that will be over before they know it. Why not make your retail space an oasis of calm, a bastion of gift-giving problem solving, allowing them more time to actually enjoy this festive season? You've got all the wine and booze they'll need, why not help them go the extra mile with their gifting? From super cute stocking stuffers to essentials for the traveling beverage aficionado, these are our 2019 picks for what to stock this December.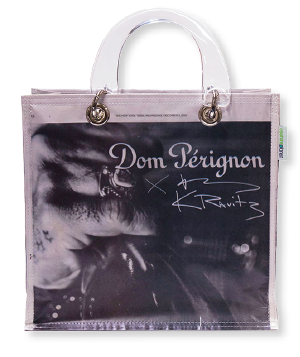 Eco-conscious Meets Fashion Conscious . . .
DOM PERIGNON THEMED STELLA BAG FROM COUTURE PLANET
CouturePlanet.com
Nothing says luxury, opulence, and elegance more than a bottle of the finest cuvée Champagne. And with this unique offering from Couture Planet, your tote can be a reminder of your life goals. Based in Lynn, Couture Planet is a woman-owned business that creates fashion‑forward handbags and accessories from 1OO% post-consumer newspaper. A chic accessory, these bags are fashion forward and socially conscious, a statement who wouldn't want to make?. For wholesale inquiries, contact info@coutureplanet.com or visit the website for online shopping. $9O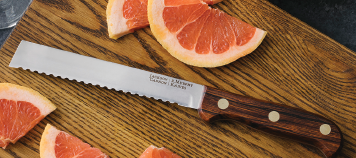 For All Your Bar Carving Needs . . .
R. MURPHY JACKSON CANNON BAR SAW
Murphyknives.com
Back before Fenway was Fenway, Eastern Standard opened its doors in a space that formerly housed the iconic live music club the Rathskellar. The seminal cocktail program that debuted with a splash has been helmed by Jackson Cannon from the start. In the past decade-plus, Eastern Standard has influenced bartenders, bar flies, and drink programs from Cambridge to JP and beyond. Cannon's latest partnership with R. Murphy Knives allows home mixologists to borrow a page from his book as they craft cocktails, and working bartenders to up their game behind the stick. A follow up to the Jackson Cannon bar knife, the R Murphy Jackson Cannon Bar Saw is ideal for cutting larger, thicker skinned fruit like pineapple and grapefruit efficiently and with less effort. For wholesale inquiries, contact sales@rmurphyknives.com. $89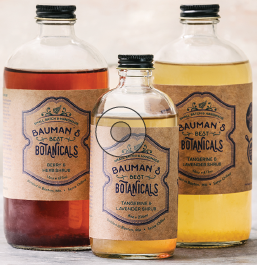 Party Like It's 1799 . . .
BAUMAN'S BEST BOTANICALS SHRUBS
Baumansbest.com
Shrubs, essentially vinegared sugared syrups, were once one of the hottest tipples among colonial New Englanders. The Boston-based brand Bauman's Best Botanicals are a new and exciting offering, bringing the preferred drink of our forefathers into the 21st century. Crafted by "alchemist at heart and a bartender by trade" Alex Baumann, these shrubs are handmade in small batches using many locally-sourced, all-natural ingredients. Flavors like Rhubarb & Ginger and Berry & Herb will brighten your cocktail and bring a sip of history to your glass. $1O for 8-ounce bottle, $18 for 16-ounce. For wholesale inquiries, contact baumansbest@gmail.com.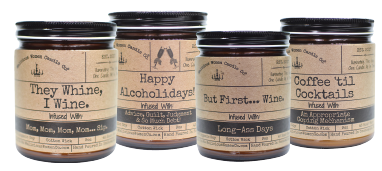 Strong Women Make Strong Scents . . .
BOOZY CANDLES BY MALICIOUS WOMEN CANDLE CO
malicouswomenco.com
Great tasters know that flavor begins with aroma, and whether you're toasting or teetotaling, these candles are sure to delight your senses. Developed by Malicious Women Co, there is something for every cocktail lover in this mix, from Cabernet All Day to Lemon Drop Martini to Cedar & Bourbon. What's even better is the story behind the brand, a tale of two friends, an untimely death, a mission to honor a legacy with each candle, and proceeds benefiting the American Foundation for Suicide Prevention. These Malicious Women deserve a toast! For wholesale inquiries contact info@maliciouswomenco.com. $2O

Hospitality Knows No Limits . . .
BULU PINEAPPLE BAR SPOON
cocktailkingdom.com
Nowadays we can find a pineapple at any grocer whenever the hankering strikes, but back in Colonial times this prized fruit was a rarity. It became a symbol of wealth, status, and hospitality and was in such demand in the early colonies that confectioners would rent them to households by the day. Mix up cocktails for guests with this gorgeous gunmetal bar spoon adorned with a golden pineapple and you are certain to impress. For wholesale inquiries contact info@cocktailkingdom.com. $29.99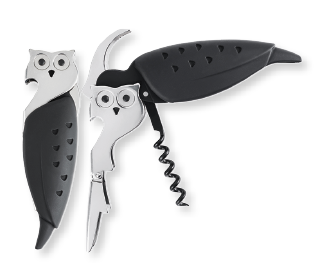 Wine Openers Bound to Make Your Guests Smile . . .
CAHOOTS OWL WAITER'S CORKSCREW
truebrands.com
As we make our way to the contents of the wine bottle, we might as well enjoy the trip! This adorable Owl Waiter's corkscrew offers both attractive form and bartender-approved function. The handle has a soft-touch grip and its curious eyes will make even your Two-Buck-Chuck intrigue as your pour for guests at your holiday soiree. For wholesale inquiries visit info@truefabrications.com. $14.99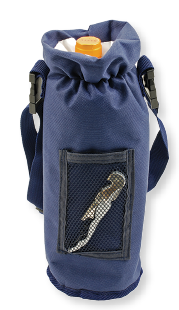 Classing Up Your Tailgate . . .
GRAB & GO INSULATED BOTTLE CARRIER
truebrands.com
It may seem like a simple backpack, but this Grab & Go tote has greater function than what you used to cart around notebooks and pencils as an undergrad. You may have moved beyond those formative years, but tailgating with spirit will never get old. The Grab & Go Insulated Backpack, complete with corkscrew, is an upgrade to your game day, or any time you need libations on the go and functionality that screams adulting. For wholesale inquiries visit info@truefabrications.com. $17.99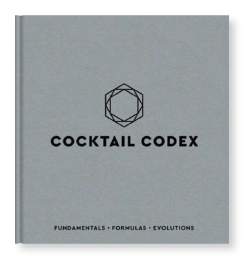 A Cocktail Primer for the Ages . . .
COCKTAIL CODEX BY ALEX DAY • NICK FAUCHALD • DAVID KAPLAN
Amazon.com
If you've crossed the threshold of the iconic East Village bar, Death & Co, you know that in the hands of a capable craftsperson the cocktail is a work of art. But what if those same great craftspeople told you that there are truly only six cocktails? And furthermore, that you can employ their techniques to mix to your heart's content? Death & Co. proprietors Alex Day, Nick Fauchald, and David Kaplan argue this is so in their latest book, Cocktail Codex. Their surprisingly simple introduction to the "root" recipes from which most libations spring will have even the novice bartender mixing up stunning sips in no time. A perfect gift for beginner bartender, expert mixologist, and everyone in between. To open a wholesale account or inquire about placing a bulk order, please contact customerservice@prh.com. $22.99