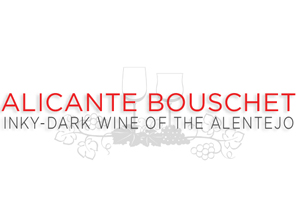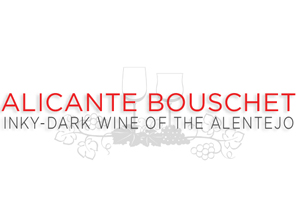 By Harvey Finkel
Alicante Bouschet, a blue-collar, red-fleshed grape variety of waning popularity in southern France, has achieved elite status in southern Portugal's Alentejo region. Officially named Alicante Henri Bouschet, this cross of Garnacha (Grenache) with Petit Bouschet was developed by the eponymous Henri Bouschet in the Hérault in 1855, as recounted in the magisterial Wine Grapes of Robinson, et al. (The Petit Bouschet – named for the infant Henri? – had been created by Henri's father, Louis.) Alicante Bouschet, as it is generally known, is now usually a mixture of the sibling varieties Alicante Henri Bouschet and Alicante Bouschet no. 2, the latter also one of Henri's creations, among others, of 1865. Grown across southern Europe, the variety yields good wines even in Ukraine, where, crossed with cabernet sauvignon, it results in Odessky Cherny ("Odessa black"), a favored wine grape. Elsewhere, it is often used to add color, structure, fruit, and tannin to blends. Much of what's called "Alicante" in Italy is really Garnacha. Some is grown in California's Central Valley and in Chile and Argentina.
Alicante Bouschet was first bottled in the Alentejo, in good vintages, during the 1950s at the Mouchão estate, and has been effectively nurtured by the climate and the vignerons of the region, increasing in acreage and quality to become, according to some, its flagship red. This vine grows so vigorously that short pruning is required. It buds early, and may ripen early. It gives consistent yields in the dry climate of the Alentejo. No longer relegated to the role of a one-faceted blending component, a teinturier, alicante bouschet now is the informing grape variety, often the single one, of many top-tier wines. Its contribution had always been admired for its color: nicknamed tinta de escrever ("writing ink"). Now it is even more valued for its firm structure and fine blackberry fruit. Canny and careful winemaking is needed to tame the tannins.
WINE NOTES Of the array of exemplars (ranging at retail from $20 to $60) tasted for this article, two are selected for description, one a high-level blend in which alicante bouschet is the major component, the other a single-variety wine.
DONA MARIA GRANDE RESERVA 2012
JÚLIO BASTOS — QUINTO DO CARMO $44
Alicante Bouschet, from some of the oldest vines of this variety in Portugal, 50 percent, Petit Verdot 20, Syrah 20, Touriga Nacional 10. Foot trodden and fermented in traditional marble lagares. Aged in new French oak barrels one year. Proprietor/winemaker the eminent Júlio Bastos. DISTRIBUTED by M.S. Walker.
HERDADE DOS GROUS MOON HARVESTED 2016, MONTE DO TREVE $35
Alicante Bouschet 100 percent, "hand picked in the cycle of greater influence of the moon in sap transport." Trod and fermented in lagares; aged one year in new French oak barrels. DISTRIBUTED by Aidil Wines and Liquors.
Both wines are dark and fragrant, with blackberry fruit, a wisp of oak, a hint of leather, perhaps an insinuation of chocolate. A trace of alcohol is discernible in both (declared at 14 and 14.5 percent, respectively). The Dona Maria, being four years older, unsurprisingly has a longer finish and is more resolved. Both are very tasty and substantial.