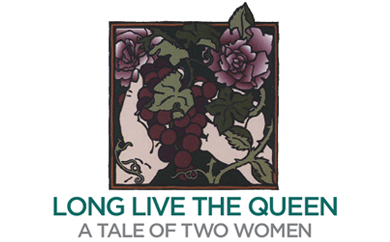 LONG LIVE THE QUEEN – A TALE OF TWO WOMEN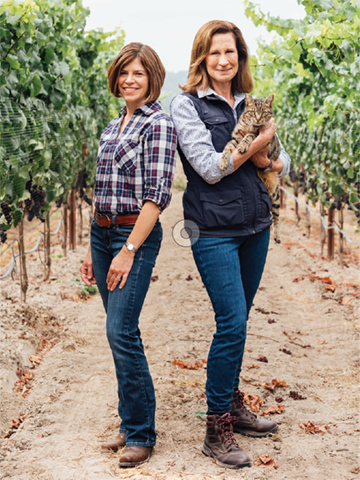 by HARVEY FINKEL
The reigning Queen of Pinot Noir is abdicating. Merry Edwards, thus dubbed for her array of peerless Pinot Noirs grown in a complex of vineyards in Sonoma's Russian River Valley, is stepping down as winemaker at Merry Edwards Winery, in favor of Heidi von der Mehden, her associate winemaker since 2O15. Following their close working relationship, the transition is expected to be seamless. Merry will continue to head the company.
Merry Edwards Winery is widely lauded and much honored for its Pinot Noirs (12,431 cases), bottled from several single vineyards, a few special cuvées, and two regional blends, its barrel-fermented Sauvignon Blanc (1O,5OO cases), late-harvest Sauvignon Blanc (345 cases), a world-class Chardonnay (727 cases), and a very limited production of late-disgorged sparkling wine. Meticulous viticultural and vinification practices imposed upon top-quality fruit sourced from well-chosen sites result in consistent excellence.
Meredith Edwards, now a youthful 71 years old, spent her first five years in Newton Highlands, Massachusetts. Her father was an MIT-graduate engineer. Her non-drinking family moved to Michigan, then California, where, following at a young age her mother's interest in cooking, she made use of cookbooks published by the Wine Institute. As an undergraduate at Berkeley studying physiology and nutrition, Merry began making wine and beer at home. Now fully infected with the wine bug, she entered a master's program at UC Davis, receiving her degree in 1973.
There were few winemakers available then, and almost none were women. Nevertheless, Merry was hired in 1974 as winemaker at near-fabled Mount Eden Vineyards. It was here she began her lifelong romance with Pinot Noir. She developed a clone, UC 37, also called Merry Edwards Selection. After several further stages, perhaps most notably at Matanzas Creek Winery in Sonoma (1977-1984), the Meredith Estate was established in 1996 by Merry and her husband, Ken Coopersmith. Its first wine was produced in 1997; first plantings in 1998. The winery, in full use since 2OO7, formally opened in 2OO8, expanded in 2O1O.
Heidi von der Mehden, now 43, was born in San Francisco, raised in Santa Rosa, county seat of Sonoma. Food was a focus in the mixed Italian/German-Norwegian heritage of her parents. After earning a degree in chemistry at Santa Clara University in 1997, she taught that subject at a high school in Tanzania as a member of the Peace Corps. She then worked as a laboratory technician at Kenwood Vineyards, remarkably advancing to enologist. There followed steps as assistant winemaker at Mauriston Winery and associate, then full, winemaker at Arrowood Winery. All of these are in Sonoma County. Heidi has been engaged in creative winemaking at Merry Edwards Winery, including nurturing a new vineyard and a new special cuvée, with increasing responsibilities since joining the team.
HEIDI VON DER MEHDEN and MERRY EDWARDS
PHOTO COURTESY OF MATT MORRIS