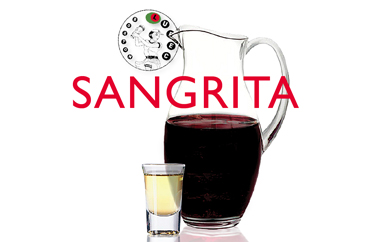 PINK LADY'S ENDANGERED COCKTAIL OF THE MONTH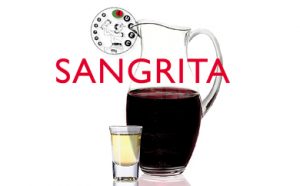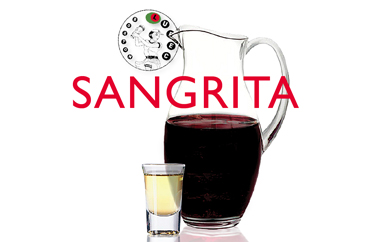 by PINK LADY
CINCO DE MAYO means many people will be sipping on tequila in some form or another this month, whether in the Margarita, the world's most popular drink, or in shot form. (Drinkers take note: Cinco de Mayo isn't actually Mexican Independence Day; that takes place in September.) A classic way to sip and enjoy tequila in its home state of Mexico is alongside Sangrita. Leave the lime wedge/salt routine to the college kids in Cancun to give this delightful sipping ritual a try.
Sangrita, not to be confused with the Spanish wine-based concoction Sangria, is a small glass of citrus and tomato something sipped alternately with your tequila. There are lots of different recipes out there on the internet and we're unclear of the drink's specific evolution. One can imagine that, like any piece of culinary heritage, different bartenders or home cooks evolved their perfect recipe to their liking.
One of LUPEC's most inspirational ladies is Lenell Camacho Santa Ana, who owns Lenell's Beverage Boutique in Birmingham. Her little write-up about Sangrita in The Alcohol Professor tells the story of a bar owner named Señor Sanchez and his wife who served his homemade tequila to guests alongside orange slices covered with salt and chili powder some 9O years ago.
This evolved over time into an orange juice-based concoction. Tomato juice was added somewhere along the line, and the drink became Sangrita, which translates to "little blood". This is Lenell's recipe. Tequila is a spirit close to our hearts and we appreciate that this tandem-sipping tradition can work so well to enhance the flavors of this base spirit. And why raise one glass when you can raise two?
---
16 ounces of tomato juice
1O ounces of fresh orange juice
4 ounces of fresh grapefruit juice
2 ounces of fresh lime juice
2 ounces of hot sauce
1 teaspoon of salt
1 teaspoon of black pepper
1.5 teaspoons of chili powder
Yields 1 liter
Add all ingredients to a pitcher and stir until salt is dissolved.
If you can handle the heat, cut a jalapeño pepper lengthwise and leave
in for 15-3O minutes, then remove. Serve in a shot glass alongside a shot of El Tosoro Platinum tequila.