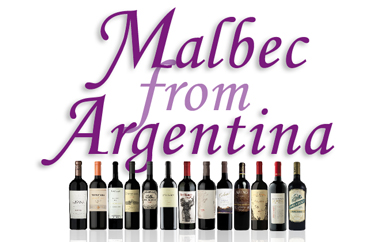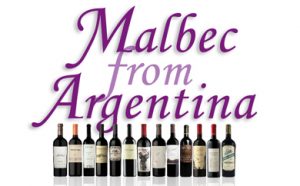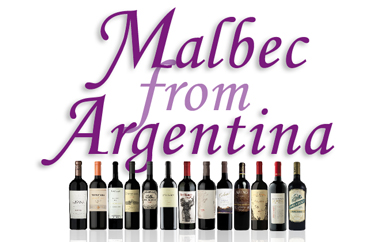 by SANDY BLOCK, MW
ARGENTINA OWNS THE MALBEC CATEGORY on the US market and internationally. Why does it lack serious competition? This is a felicitous marriage of grape and terroir that isn't possible to duplicate elsewhere. Virtually anonymous in its Bordeaux homeland, where Malbec is relegated to status as a minor blending partner, its emergence from obscurity reflects how ideally the grape has adapted to the sky high mountain sites of the Andes foothills. Argentine vineyards occupy the highest elevations of any in the world. Planting Malbec vines at the base of the Andes ensures that they experience dramatically wide diurnal temperature swings, which in turn generates full ripeness as well as firm structure. Weather is consistently dry in the Andes rain shadow, minimizing threats from mold and fungus. This pattern of sunny arid daytime conditions, followed by extremely cold evenings, benefits Malbec by enabling it to retain acidity and extend the growing season.
At its finest Argentine Malbec is deep colored, with concentrated ripe berry flavors, soft acidity and layered, creamy textures. The fruit has a juicy, spicy sometimes chocolatey accent. Most of the following are excellent for pre-dinner quaffing, as well as very versatile with food. Only a few need to age, and most will be at their peak young. So, if you want big intense dark berry flavor but don't enjoy high tannins, Argentine Malbec is one of the answers. In an interesting twist that points back to the grape's French origins, I found some of the best most complex wines in my tastings overall to be blends. None of the wines from San Juan stood out in a positive way; they were a bit hot and baked, like the region itself, so all of the following but one (from Salta!) originate in Mendoza or one of its sub-zones. They are listed in ascending order of preference.
CASARENA "NAOKI'S VINEYARD" MALBEC, AGRELO 2O13
This somewhat unusual single vineyard designated wine shows an opaque color clear to the rim of the glass. The nose gives off a whiff of coconut, from the oak, and on the palate there is a bitter cocoa, mineral note, with an underlying sensation of raspberries and spicy pepper notes.
COLOME "AUTENTICO" MALBEC, CALCHAQUI VALLEY, SALTA 2O16
Salta is among the northernmost of Argentina's wine growing zones and has the highest elevation vineyards in the world, with grapes up to 9OOO feet above sea level. This is Argentina's oldest continuously producing winery. A Malbec made without oak aging, it shows distinctive blueberry and floral aromas with an appealing liqueur-like dark berry flavor. Ripe, and slightly smoky, with dark black fruit, medium tannins and spice, it's a well-integrated wine suitable for most any red meat dish.
ARUMA MALBEC, MENDOZA 2O16
Owned by the Bordeaux First Growth, Chateau Lafite-Rothschild, Aruma makes a Mendoza Malbec that blends several terroirs, including the high elevation and ultra-fashionable Uco Valley in Lower Mendoza. Violet-scented, with red plums, hints of bell pepper and vanilla, this is a softer, mellower style of Malbec, smooth and understated rather than bold in flavor. Well-suited for roast chicken rubbed in herbs.
CATENA "VISTA FLORES" MALBEC, MENDOZA 2O15
Catena is the family that had committed its resources to making quality wine and sourcing from low yielding rocky individual vineyard sites before the Argentine wine boom launched about 15 years ago. They are the gold standard of the industry and certainly amongst the most acclaimed of Malbec specialists, pioneering in micro-terroir exploration. Vista Flores is a renowned commune within San Carlos at the southeastern edge of Uco. This Malbec is all about finesse and balance, with aromas of rosemary, cassis, and bell pepper. Chewy, supple and round, with clean red fruit and smooth textures, this will work best with a grilled lamb.
ALTA VISTA "SERENADE VINEYARD" MALBEC, LUJAN DE CUYO 2O12
Many consider Lujan de Cuyo, from the northern part of Mendoza, to be Argentina's finest single zone for Malbec. Its wines are fuller-bodied and often very ripe, with slightly more potent tannins and fruit flavors. Owned by a French family, this wine has a sensationally rich texture, with coffee, smoke, and blackberry mocha notes. Its layered bitter spicy cherry fruit is balanced by a coconut note from the oak, and hints of leather.
LA POSTA "ANGEL PAULUCCI" MALBEC, MENDOZA 2O16
This is a project of the indefatigable Laura Catena to help showcase worthy family-owned individual vineyard sites throughout Mendoza. Produced from the fruit of a grower whose vines grow in the sandy soils of the Lujan de Cuyo's Ugarteche commune, the aromas of this supple wine are cranberry-like and fruity, with beet root and tea leaf notes, but on the palate the wine is spicy, supple and layered, with elegant dark plummy flavors.
SUSANA BALBO "BRIOSO" MALBEC, LUJAN DE CUYO 2O14
Susana Balbo is another of Argentina's star winemakers and this is one of her signature wines. A skillful blend of Malbec with Cabernet Sauvignon, Cabernet Franc and a touch of Petite Verdot, it tastes nothing like Bordeaux. The grapes are sourced from a vineyard in Agrelo, the Lujan de Cuyo subzone whose sandy, silty clay soils produce amongst the fullest bodied Malbecs. With boysenberry and black cherry-like aromas, this is chewy and super ripe on the palate. Aged for 15 months in 1OO% new French oak, its tannins are medium high. This may be the only wine reviewed that actually needs additional time in the bottle.
TRIVENTO "GOLD RESERVE" MALBEC, LUJAN DE CUYO 2O15
Spanish for "three winds" Trivento pays homage to the Zonda, the Polar and the Sudestada, all of which blow with considerable force through the vineyards of Mendoza, drying the grapes and necessitating shelter for the vines behind windbreaks in some locales. This is sourced from Agrelo and Vistalba. It has a smoky, herb-like barbecued meat aroma. Ripe and blackberry-like, it exudes silky charm, and finish on a mineral note. Medium to full in style, with a sleek dark fruit flavor profile, this a great choice for simply grilled meat.
PIATTELLI VINEYARDS, "GRAND RESERVE" MALBEC, LUJAN DE CUYO 2O14
This small family winery makes an intensely smoky, dark berry flavored Malbec with strong aromatic tobacco notes. Lush, ripe and deliciously layered on the palate with notes of black licorice, and bittersweet chocolate, it has medium tannins. An intense wine that would stand up nicely to a grilled sirloin.
CATENA ALTA MALBEC, MENDOZA 2O14
This is an upper tier Malbec from Catena Zapata that blends selected lots from a number of choice high elevation vineyards. Floral, earthy, and slightly menthol-scented, with a core of beautiful pure red fruit acidity, it offers a smooth round texture. Grace notes of smoke, chocolate, mineral and roasted coffee accent the charming red fruit. Delicious now with a prime cut of beef, it will age nicely for several years.
EL ENIMIGO "THE ENEMY" MALBEC, MENDOZA 2O14
Again the name Catena comes up, this time Laura's sister, Adrianna, and chief oenologist at Catena Zapata, Alejandro Vigil. This has an aroma of blackberry jam, vanilla and cedar. Its rich, supple, intense fruit black cherry and licorice flavors are balanced by medium tannins. Licorice. A very sensual wine, ideal with barbecued ribs.
VINA COBOS "BRAMARE" MALBEC, LUJAN DE CUYO 2O13
Made by superstar winemaker Paul Hobbs (who, again, got his start in Argentina working with Catena) this is an opulent, concentrated Malbec with substantial ripe tannins and firm acidity. It has the signature Paul Hobbs velvety texture. Florally scented, with dried herbs, mocha, and ripe but very fresh fruit, this is a great choice for a ribeye.
BEN MARCO "EXPRESIVO" MALBEC, UCO VALLEY 2O16
Another Susana Balbo selection, this Uco Malbec from the 4OOO plus foot elevations of Gualtallary is blended with 25% Cabernet Franc. Aged in 1OO% new French oak, it is beautifully balanced, with super acidity from the high elevation Cabernet. Its violet aroma and tart, chewy blueberry fruit, are sharply etched, and the flavors are very lingering. A memorable wine.