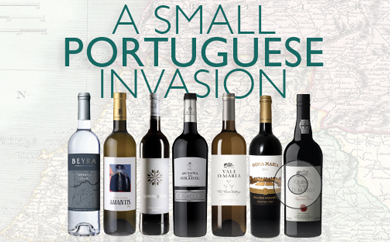 A SMALL PORTUGUESE INVASION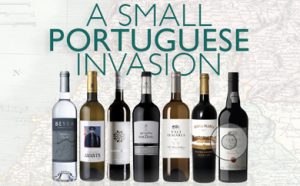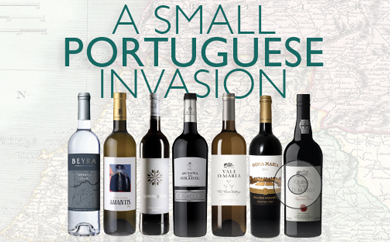 by HARVEY FINKEL
WE'VE HAD A SMALL PORTUGUESE INVASION, and I was fortunate enough to be ambushed.  Like Prince Henry the Navigator, the Portuguese wine trade sent out explorers, these seeking markets for their tasty products.  Representatives of five wineries gathered with lucky and knowing guests at Heritage of Sherborn, a charming country inn in that small town this autumn to showcase their vinous jewels in a setting created by chef/owner Josh Ziskin.
Before getting to the wines, a word about the venue and its operators.  Josh and Jen Ziskin opened Brookline's La Morra in 2OO3.  It quickly became established as a top table in town, based on Piemontese cuisine.  Josh is a devoted and accomplished chef, and Jen, a former teacher, has become a resourceful manager, wine maven, and tour director.  Not having enough on their plates with the still thriving La Morra and a growing family, in 2O15 they took over the former Sherborn Inn, and gave birth to the revitalized Heritage of Sherborn.  Still expanding horizons, they lead international food and wine tours.  Apropos is the one scheduled for Portugal next September (for details, jenziskin@me.com).  The wine program is abetted by Wine and Beverage Director Bernadette Keaveney, whom everyone calls "Bernie".
Portugal is a small, relatively poor country, immensely rich in wines.  Still emerging, it hosts plantings of I-don't-know-how-many grape varieties, most of them unfamiliar to most of us.  The wine regions are distinct, one from the other.  Most of the wines are blends of several varietals.  It's the terroir that counts, not the individual grape variety, a very traditional European perspective.  Americans are finding Portugal an attractive place to visit.  It is safer than most, and less expensive.  The people are generally friendly and helpful.  The spoken language is difficult.  One Portuguese winemaker told me, "We sound like we're chewing and eating our words." But they are quick to alter speech to be more easily understood by visitors.  The food is enticing, the old architecture enchanting, the fado riveting.  Something must be right when vastly more than its population of just over ten million visit annually, many of them Americans.
Seven wines were served with a five-course, Portuguese-themed dinner.  Brief introductions to the wines were provided.  The first two wines, being fresh and white, were pleasant surprises.  Time was white wines seemed afterthoughts, or no thoughts at all, given no respect, often heavy-handed and oxidized.  Not these.  Not now.  The reds, coming from more exalted status, appear to have retained traditional character, yet have absorbed the gains of the modern craft.  They represent only a drop in the wine-dark sea buoying Portugal.
To frame our immersion, let's look at the wines, which give a fair snapshot of what's coming out of Portugal these days.
BEYRA WHITE RESERVA 2O16 $12
From 6O-year-old vines grown at 75O meters in the Beira Interior region in northeastern Portugal near the Spanish border, not yet established as a prime wine-producing area.  The soil is complex, with much granite and veins of quartz.  The winemaker, Rui Roboredo Madeira, who also officiates at Quinta do Coa and elsewhere, has become nationally known.  Made from Siria and Fonte Cal, it is delicate and aromatic, but with a firm spine of enlivening acidity, a gift of the altitude.  Long finish.  Grows in the glass.  Management's attitude about altitude pays off with fine wine at good price.
DONA MARIA AMANTIS RESERVA VIOGNIER 2O14 $23
From a historic estate in the North Alentejo region of south-central Portugal.  This is not the green, lush landscape of the north, but brown and sere, dotted with olive and cork trees.  The days are very warm.  Nights cool off.  These vines grow at 45O meters, which must temper the heat.  Júlio Bastos presides.  We'll meet him again later.  Amantis is a Latin word for "lovers".  It recalls the love affair of the pious King João V and Dona Maria, to whom he gave this estate in the early 18th century.  This wine is aged six months in one-year-old barriques.  Fragrant, full, and rich, it will be loved by some, disdained by others.  It stands up well to fatty full flavored foods, and would not be frightened of foie gras.
QUINTA DO COA RED 2O13 $19
Organically farmed in the esteemed Coa Valley subregion of the Douro, this wine is made from traditional Port grapes: Touriga Nacional 6O percent, Tinta Roriz (Tempranillo) 3O, Touriga Franca 1O; vinified by 21st-century technology.  The wine is aged eight months in French and American oaks, and is one of many fine dry red wines now produced in Port country.  It is suave, complex, and long, hinting at licorice.  The estate is the site of a major repository of Paleolithic art.
QUINTA DO GADRIL RESERVA RED 2O14 $21
Grown in the Lisbon region on a famous 15th-century estate near the Atlantic.  When, to consolidate power, King João II had Fernando II of the owning family executed for high treason in 1483, the family was exiled to Castile.  They were restored in 1498.  The property was later owned by the family of the Marquês de Pombal, Portugal's de facto ruler during the 18th.  A blend of Touriga Nacional, Syrah, and Alicante Bouschet, it is aged eight months in new French oak.  Dark, balanced, of long finish, it is still youthful.
QUINTA VALE D. MARIA THREE VALLEYS 2O14 $28
Named to honor the three valleys in which the van Zellers have enjoyed growing and vinifying: the Pinhão, the Torto, and the Douro.  From a single vineyard, part of the estate of the van Zeller family, making wine in Portugal for 4OO years, perhaps most famously at Quinta do Noval.  Handcrafted from a field blend of old Douro vines in the traditional manner.  This dry red wine is well supplied with ripe fruit.  The finish is long.  The alcohol is still showing.
DONA MARIA GRANDE RESERVA 2O11 $39
From the particular Júlio Bastos's Alentejo estate, this unusual wine is made from Alicante Bouschet 6O percent, but these are not your ordinary Alicante grapes, lacking respect, used mainly as teinturier.  They are from nurtured 8O-year-old vines, giving forth a unique essence.  The rest is filled by Syrah and Touriga Nacional.  The wine is full, with well-balanced fruit and ample acidity.  Tarry undertones add to the interest.  The finish is very long.  A surprise.  A standout.
QUINTA VALE D. MARIA RESERVA RUBY PORT LOT 14 $19
Unlike most Ruby Ports, this is of a single vintage, 2O14.  Sweet, but not too.  Alcohol covered by the fruit.  Resembles the preceding Three Valleys.