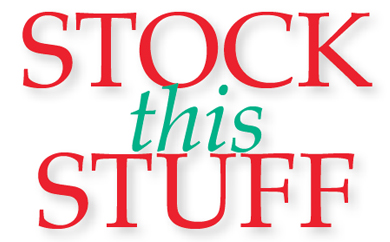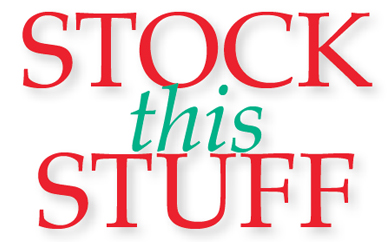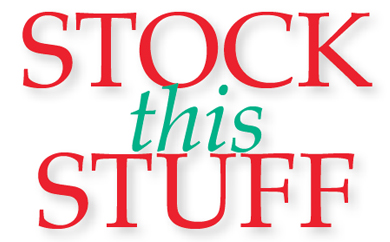 by KIRSTEN AMANN
Love 'em or hate 'em, the holidays are here, which means the busiest few weeks of the year are upon us.  We've searched far and wide to create this tidy list of gifts items that will appeal to the time-crunched shoppers streaming into your store.  From serious cocktail aficionado to novice home bartender to oenophile, we've got a little something to help everyone eat, drink, and be merry (and stress-free!) this season.
---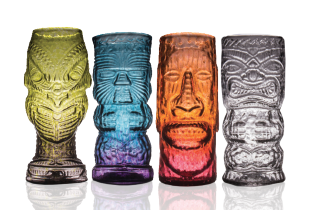 Hand-blown
Tiki Glasses from Andrew Iannazzi Studio Glass Design
Tiki is the longest-running cocktail fad in history, and as the winter settles in in New England, who wouldn't want to be whisked away to a tropical paradise? A trip to the islands may not be in the budget but these hand-blown Tiki mugs are within reach.  Benchmarks of great Tiki are carefully crafted cocktails with kitschy names and, in this case, even better glassware.  These gems are made locally in Cambridge by local artist and bartender Andrew Iannazzi, and are sure to delight both Tiki aficionados (they're out there and they have opinions!) and Tiki ingénues.  $38 per glass piece, $144 for a set of four.
For wholesale inquiries visit andrewiannazzi.com.
---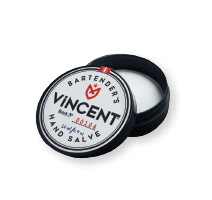 Vincent Bartender's Hand Salve
Dry, cracked hands are commonplace in these parts this time of year, and even more so for bartenders.  For hardworking hands, Vincent Hand Salve is the solution.  It's the brainchild of Duxbury-based artists/bartenders Pam Maguire and husband Eric Uhrynowski who were plagued with the challenges of keeping their hands healthy while working long shifts exposed to harsh sanitizing chemicals, acid from fruit, and excess water.  Vincent is formulated with avocado oil, shea butter, vitamin E oil, and sunflower seed oil to be ultra-moisturizing without being greasy, and capable of sustaining multiple handwashes.  One application lasts 4 hours, and the package is a tiny tin that can slip easily into your pocket (or bar apron, or a loved one's stocking!) $9 for a 2Oml/.7-ounce tin.  For wholesale inquiries email pam@vincentshop.com.
---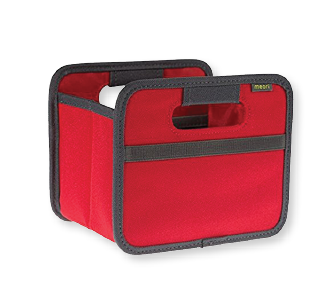 meori Wine Tote
While showing up with a case of wine will most certainly make you the life of the party, it can be hard to look cute while doing it.  These foldable totes from meori are the smart and fashionable solution.  They keep 12 bottles upright and padded, meaning you no longer have to worry about possible breakage en route to your fete.  And, when not in use, the tote folds up completely, and can be tidily tucked away until your next haul.  The sturdy tote carries up to 65 pounds, and has mesh pockets where you can store wine keys, stoppers, aerators, and other oenophile swag.  A must for that beloved cork dork on your list! $4O.  Retailers can contact meori directly for wholesale pricing, shipping and display information at info-us@meori.com.
---
ParTea Booze Infuser
Infused spirits have been all the rage since the late 199Os, but recreating your favorite chocolate bourbon or jalapeno vodka at home can be daunting.  The good folks at Lexington, MA-based ParTea have taken all the guesswork, trial and error and hard stuff out of making a delicious infused spirit at home.  The simple kit employs whole, all-natural dried fruits and spices to create an infusion, leaving the ABV of your spirit intact and adding very little sugar.  The process is as simple as making tea, and takes just 24 hours.  Kits come in jalapeno, ginger, wild berry, orange spice, and mocha, or in a sampler pack with all flavors and five mini infuser jars to encourage experimentation.  $13.95 for infuser and jar, $34.95 for sampler pack.  For wholesale inquiries, contact sarah@infusethebooze.com.
---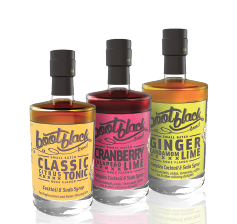 Bootblack Brand Cocktail & Soda Syrups
As the Baroque Era of the cocktail revival dawns, palates have grown accustomed to finely made cocktails.  What may not have caught up for the home bartender is an interest in crafting homemade syrups to make those great drinks.  Rather than reach for a neat pour out of laziness, grab some Bootblack Brand syrups to take your home mixology up a notch.  Born on a barstool, these syrups were conceived when founder Paul Kubiski grew frustrated by the high-priced, low quality cocktail options he kept encountering and decided to take matters into his own hands.  Flavors like Classic Citrus Tonic, Cranberry Jalapeno Lime, and Ginger Cardamom Lime will turn your basic highball into something spectacular.  $19.99.  For wholesale inquiries email at paul@bootblackbrand.com.
---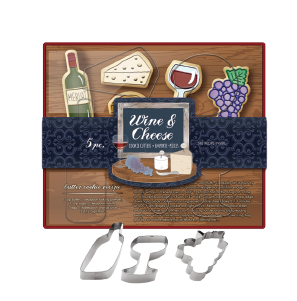 Fox Run Wine and Cheese Cookie Cutters
We all know at least one person who gets really serious about making Christmas cookies when the holidays roll around.  If that same person is often found with a rolling pin in one hand and a glass of wine in the other, this set is sure to delight.  Mix a wine glass in with all those Santas and snowflakes and guests will surely smile as they dig in.  $7.99.  For wholesale orders visit foxrunwholesale.com.
---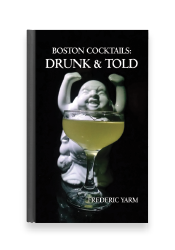 Drunk & Told
by Frederic Yarm
Hot off the presses, local author, blogger, and bartender Frederic Yarm's book is a snapshot of the vibrant Boston beverage scene.  This is a five years later follow up to his 2O12 Drink & Tell, continuing his project, "a cocktail historian's tour of a city he knows and loves".  The book is a collection of 85O recipes from over 1OO bars in Greater Boston with essays on hospitality, cocktail trends, and tributes to Boston bar stars, a love letter from the author to the Boston drink scene.  $19.95.  Retail accounts can be set up by contacting newaccounts@ingramcontent.com.
---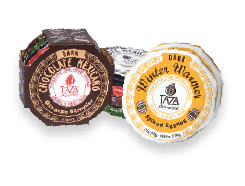 Taza Chocolates
Spiked Eggnog
and Oaxacan Sampler
If you haven't had Taza's unique Mexican-style chocolate, it's time to get on board.  Their stone-ground, fair trade organic chocolate follows traditional Oaxacan production styles, and has been made in Somerville since 2O16.  The Spiked Eggnog chocolate disc combines Dominican cacao (which is minimally processed to let the natural flavors of the cacao shine), rum, and ground cinnamon, ginger, and nutmeg.  Pair it with whiskey, rum, or your own homemade boozy eggnog.  Or, stock up on the Oaxacan sampler, which combines four traditional Oaxacan-inspired flavors, Guajillo Chili, Cacao Puro, Cinnamon, and Vanilla, in a gift box.  Hunker down with mezcal and feel whisked away to sunny days in a warmer climate.  Individual discs $6; Oaxacan Sampler $11.5O.  For wholesale inquiries, contact wholesale@tazachocolate.com.