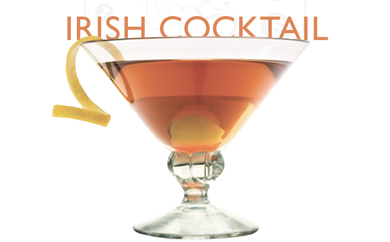 ENDANGERED COCKTAIL OF THE MONTH: IRISH COCKTAIL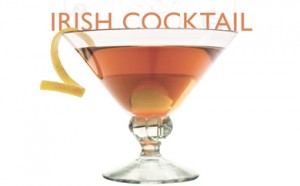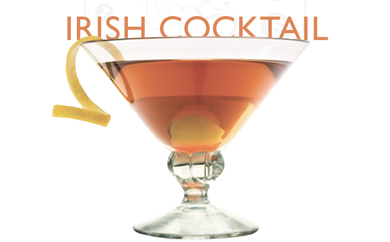 ARTICLE BY PINK LADY
WE LUPEC LADIES are very fond of St. Patrick's Day and feel fortunate to live in a city that celebrates the holiday so robustly. You could take part in shenanigans at any number of bars in our fair city, or avoid the madness and the masses by mixing something up at home. We plan to steer clear of green beer and reach for a bottle of something brown to celebrate! There aren't an abundance of classic cocktail recipes featuring Irish whiskey, but this lovely gem has been around the way since the 192Os.  It appears in the cocktail tome The Savoy Cocktail Book,  and also sees print in Harry MacElhorne's Barflies & Cocktails published in 1927. And a sophisticated drink it certainly is!  Featuring maraschino and absinthe and with the curious garnish of an olive as well as a twist. After all, it makes sense to have something green in your drink on St. Paddy's.
---
IRISH COCKTAIL
2 ounces of Irish whiskey  •  ¼ ounce of absinthe  •  ¼ ounce of Pierre Ferrand Dry Curaçao
•  1 barspoon of Luxardo maraschino  •  1 dash of Angostura bitters  •  Lemon twist and olive for garnish
Stir ingredients with ice in a mixing glass.  Strain into a chilled cocktail glass.