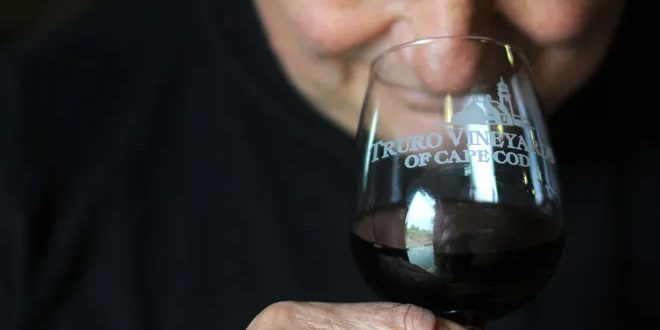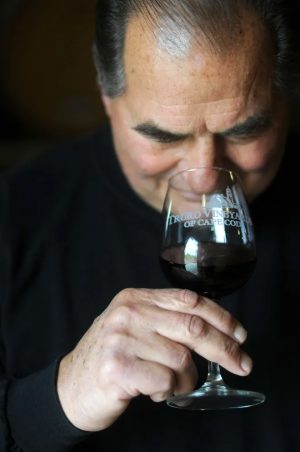 DAVID JOSEPH "DAVE" ROBERTS SR.
Full of life, big hearted Dave Roberts passed away peacefully on July 23, 2023, in Truro, the place he loved most. Dave's warmth and generosity were legendary – he "never met a stranger" as his wife, Kathy, used to say. In the last 16 years of his life, as the proprietor of Truro Vineyards of Cape Cod, you could find him enthusiastically leading the afternoon tour, sipping a glass of cabernet franc and chatting with guests on the lawn, or smoking a cigar while taking in the scene. Although he achieved great success in his life, Dave never forgot his humble beginnings. He was born on March 17, 1942 in South Meriden, CT. His first job was as a paperboy for the Meriden Record, where he had a route of 93 houses and started his day with two cheeseburgers. He shared an attic bedroom with his three brothers, Michael, Peter and Paul. He attended Platt High School, where he was an all-state football player and was the first inductee into the Platt High School Athletic Hall of Fame. The first in his family to go to college, he received a full scholarship to the University of Connecticut, where he played football and met the love of his life, Kathleen Miller. He enlisted in the Reserve Officer Training Corps (ROTC) and then the Army, where he played football for Fort Eustis, Virginia and retired a second lieutenant. He married Kathy on June 21, 1965. The second love of his life was Cape Cod. Dave began visiting Truro in 1954, where his parents eventually built a small cottage off Head of the Meadow Road. His professional life would take him all over the country, but his heart was always in Cape Cod. Before buying Truro Vineyards in 2007, Dave had a long career in the wine and spirits industry. He started as a salesman for Heublein, Inc. in 1966, and retired as CEO of United Liquors/Martignetti in 2005. Soon after his retirement, while on a bike ride in North Truro, he saw that a small winery down the road was for sale. Two years later, Dave and Kathy bought Truro Vineyards, along with their three children, David, Stephanie and Kristen. For Dave, the winery was his proudest achievement after a long and storied career, and his vision made it a travel destination and an integral part of the Outer Cape community. In addition to Dave's immense love for his wife, his family, and Cape Cod, he had an appreciation for so many things. He liked a Cuban cigar – which he smoked unapologetically, a rare steak, a really good cosmo, and the Red Sox. He loved driving down 6A to Provincetown, with the windows down and music blasting. For years he would speed across the bay on his Whaler, with kids, grandkids, and friends in tow, fishing and pulling his lobster pots. After a big haul, he'd offer lobsters to anyone who was lucky enough to be on the beach. He grew up playing cribbage with his father and brothers, a tradition he passed on to his kids and grandkids. His trash talking was legendary, but he'd end every game with a smile and fist bump. He was also a great supporter and appreciator of the arts and a painter in his own right. He began oil painting as a mid-life hobby and was as surprised as anyone to discover his artistic soul. His paintings grace the homes of those he loved. Most importantly, Dave was kind and generous – he would not hesitate to treat a stranger to dinner, leave a giant tip for a server, or lend money to someone in need. His unfailing optimism was infectious and he passed his zest for life onto his children and grandchildren.Dave will be deeply missed by all who knew him, especially his family: wife, Kathy Roberts; children, David Roberts, Jr. (wife, Amy Roberts), Stephanie Roberts Hartung, Kristen Roberts (husband, Eric Janson); grandchildren, Payton and Miles Hartung, Zach and Bella Roberts, Violet and Hazel Yingling, Cole and Bode Janson, and Virginia Janson-Driscoll; and brothers, Mike Roberts (wife Edna Roberts) and Paul Roberts (wife Pat Roberts). In lieu of flowers, donations in Dave's name may be made to the New England Innocence Project https://www.newenglandinnocence.org/ or the Provincetown Association and Art Museum https://paam.org/ .
A celebration of Dave's life will be held in September.
---
We at Massachusetts Beverage Business were all incredibly saddened
to hear the news of Dave Roberts passing.
The owner of Truro Vineyards of Cape Cod and former United Liquors president
was a true legend in this industry with an infectious love of life.
He touched the lives of many over the years and his loss will be profoundly felt.
We send our sincerest condolences to his family. He will be truly missed.