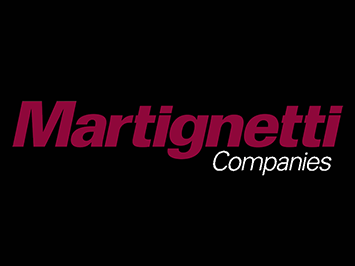 MARTIGNETTI COMPANIES MOURNS THE LOSS OF NICK BOURKE, FORMER VICE PRESIDENT, CORPORATE WINE DIRECTOR
Martignetti announced the passing of Nick Bourke, their former Vice President of Corporate Wine for Martignetti Companies. Bourke passed away after a two-year battle with ALS.
Bourke was an inspirational leader at the company for thirty-five years until his retirement in 2021. Throughout his career, he earned the respect and admiration of his colleagues, customer, and supplier partners as a valued professional and friend. Nick played a pivotal role in our industry across the country and overseas. He was considered a 'True Gentleman' of the industry who devoted his entire career to developing lifelong relationships in the wine community. His integrity and deep industry knowledge were recognized nationally and globally, and he was responsible for introducing to the industry many of the fine wine brands that are sold successfully today. He truly helped to change the direction of our industry.
Carmine and Carl Martignetti commented, "All in our Company are deeply saddened by Nick's passing. We are grateful for the extraordinary contributions he made to our business and our Company's fine wine culture. He was instrumental in building and developing the Company's fine wine portfolio with premiere wineries and suppliers from all over the world. His collaborative and inclusive leadership style and passion for fine wine helped shape the careers of countless colleagues both in our Company and across the industry. He was an enthusiastic leader, friend, and mentor to so many. All of us at Martignetti mourn Nick's loss and together we extend deepest sympathies to his wife, Yael, his sons, Aaron and Justin, and the Zakon-Bourke family."
Nick was a passionate outdoor enthusiast and avid cyclist. He enjoyed skiing and cycling throughout the US and Europe. For more than twenty-five years, Nick biked with his fellow Team Martignetti riders in the Pan Mass Challenge, as well as the Tanqueray AIDS Ride. After his diagnosis in 2022, a group of his colleagues formed a team to ride in the annual Massachusetts Ride to Defeat ALS in tribute to him. Team Nick Bourke was the largest ever formed and raised more than $100,000 in its inaugural ride. Nick was able to ride in that event on a tandem bike with the help of another cyclist, and he completed the twenty-five-mile course. Team Martignetti is honored to ride in the PMC in his name.
There will be a celebration of life in the Fall in his memory.