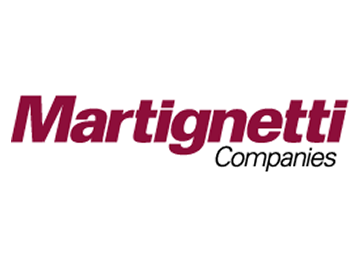 MARTIGNETTI COMPANIES LAUNCHES NEW CORPORATE FINE WINE DIVISION
Martignetti Companies announced the formation of a new Corporate Fine Wine Division that will focus on expanding the Company's fine wine business across Massachusetts. This expansion allows them to take a more specialized approach with their portfolio and offer more consultative services for their customers and supplier partners.
This new division will be led by the newly promoted Corporate Fine Wine Director, Dennis Gilligan, who brings more than twenty years of industry experience to the position. Reporting to Dennis will be three Corporate Fine Wine Specialists, Jessica Brennan, Ashley Kompass, Lois Leonard, and Brad Fichter, Corporate Wine Educator. Gilligan will report to Michael Martignetti, Senior Vice President, Wine.
The new team will engage and support their fine wine supplier partners. With a strategic focus on the corporate fine wine portfolio, their fine wine suppliers will gain enhanced access to fine wine customers and, thus, will be better positioned to meet their needs.
"Focusing on Fine Wine is of the highest priority at Martignetti Companies, this new team is evidence of our strong commitment to the future growth of our fine wine business and support for our fine wine supplier partners and customers," said Chris Conrad, President, Sales & Marketing.
"We are thrilled to announce the additional support and investment into our fine wine business," said Michael Martignetti, Senior Vice President, Wine. "The foundation of Martignetti Companies lies in our fine wine portfolio. This new team is a strategic effort to enhance our focus both for our supplier partners and statewide customers."
The members of the Corporate Fine Wine Division will be integral to their internal wine education programs. They will work closely with all wine divisions and their suppliers to further increase their knowledge of fine wines and develop customized training programs for their customers. Their goal is to continue to offer their customers insight into the world of fine wine and support their journey to continue to grow and thrive as the demands of the marketplace change.