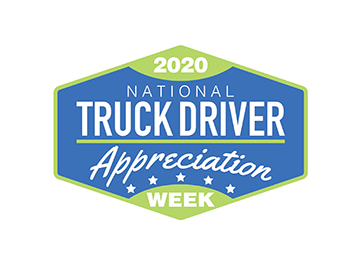 MARTIGNETTI COMPANIES CELEBRATES NATIONAL TRUCK DRIVER APPRECIATION WEEK
Martignetti Companies joins the nation in recognizing America's more than 3.5 million truck drivers that play a critical role maintaining supply chains for essential businesses across the country. This year National Truck Driver Appreciation Week takes on special significance for us considering the crucial role that our truck drivers and warehouse personnel have played during the Covid-19 pandemic.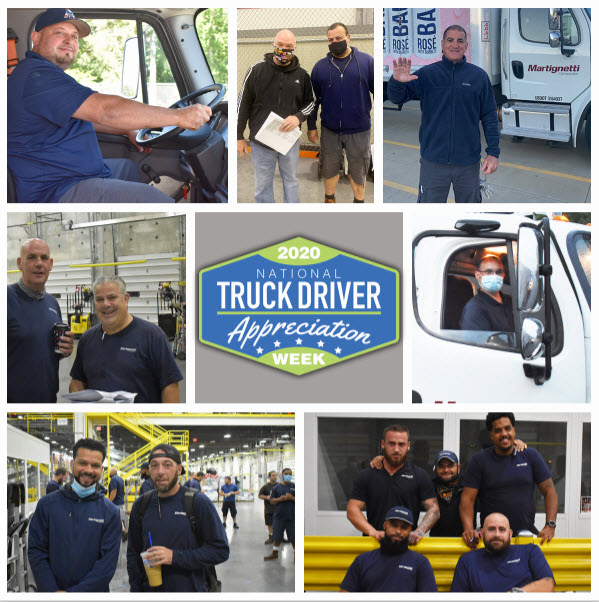 America's family owned wine and spirits wholesalers employ nearly 19,000 truck drivers, from over 3,000 locations nation-wide, and are an integral part of an industry that creates nearly 88,000 jobs and $7.46 billion in wages for hard working Americans.  America's truck drivers and warehouse workers, who support the drivers, are essential workers, braving the front lines to ensure timely delivery of goods and services.  Our supply chain would be nonexistent without the invaluable services of these men and women.
National Truck Driver Appreciation Week, created by the American Trucking Associations, will be held September 13-19, 2020. Martignetti Companies Leadership Team will kick-off the week-long celebration with a video message from employees showing their appreciation.
"We believe our staff is the best in the industry, and I am proud to recognize the efforts of our professional drivers who safely navigate the roads every day during the pandemic, to deliver wine and spirits to locally licensed on and off-premise retailers", said Edward DeVito, SVP Warehouse and Delivery Operations.
Please join Martignetti Companies in thanking truck drivers across America on Social Media utilizing #TruckDriverAppreciationWeek during the week of September 13-19, 2020.