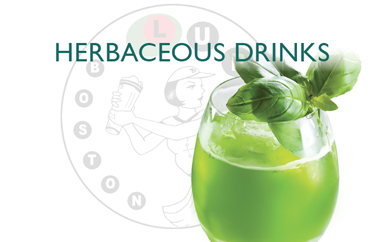 PINK LADY'S ENDANGERED COCKTAIL OF THE MONTH – HERBACEOUS DRINKS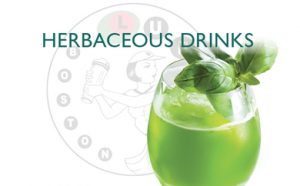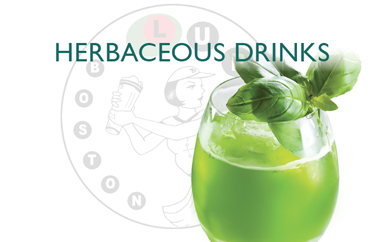 by PINK LADY
LATE SUMMER/EARLY FALL – what a time to be alive in New England!  While locavore dining might be relegated to root veggies for six months of the year here, the bounty of August through October offers a bit for everyone to enjoy.  One of our favorite ways to cocktail during the season when things around here actually grow is to incorporate seasonal bounty into drinks, and herbs are an easy, nearly fail-safe way to up your cocktail game.  Take for example the gimlet.  Born of the high seas, as the story (that we know anyway) goes, gimlets were drinks of the British officer's quarters on the 19th century high seas: made with lime in the form of Rose's lime juice (to prevent scurvy of course – healthy!) and the daily ration of gin – huzzah!
To drink a gimlet today is to re-acquaint oneself with a solid flavor formula that can easily be turned up with the addition of seasonal ingredients.  Hats off to all you've done, Rose's + gin, but we do enjoy meaningful growth.
To take your gimlet up a notch, step into the garden and grab some herbs, and use their recipe as a template.  We recommend reaching for basil as the aroma is gorgeous and it has so many applications in culinary.  A simple gimlet recipe with a leaf or two of basil ripped up and shaken in the shaker tin can make a cocktail.  A pristine leaf laid upon the top of your glass will tie all the flavors together that you heed.
HERBACEOUS DRINKS
5 large basil leaves
1 1/2 ounces of Plymouth Gin
3/4 ounce of fresh lime juice
1/2 ounce of simple syrup
Put 4 basil leaves in a cocktail shaker and press them gently with a muddler or a wooden spoon.  Add the gin, lime juice and simple syrup.  Fill with ice, shake vigorously and strain into a chilled coupe or other small glass.  Garnish with the remaining basil leaf.