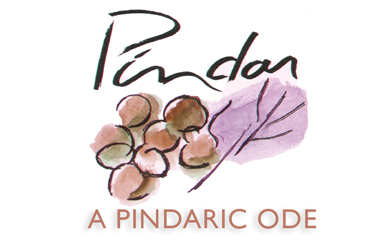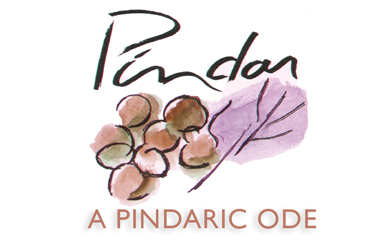 by HARVEY FINKEL
SING, O MUSE, of these nectars and ambrosias, and ponder that modern western civilization is informed by the oft-entangled legends and histories of the ancient Greeks.  We shall contemplate Pindar's role in that heritage. Herodotus (fifth century BCE) is honored as the Father of History.  Our Greek saga of today, set in the North Fork of New York's Long Island, began with a modern father, Dr. Herodotus Damianos, who practiced medicine in Stony Brook on Long Island, and, as though reaching toward his ancestral home, grew wine in Peconic, on the North Fork, spearing eastward into the Atlantic.
Dr. Dan, as he was often called, founded Pindar Vineyards in 1979, building it into the region's largest wine producer.  Pindar arrived soon after the pioneering Hargrave plantings of 1973, and has survived and thrived, now farming 3OO acres of vines and annually producing 7O,OOO cases of 23 different estate-grown wines that are distributed mainly within the northeastern United States.  The estate was named for the greatest of ancient Greek lyric poets, Pindar (c 522 -c 443 BCE), thus creating a new Pindaric ode.  The family also operates Duck Walk Vineyards in eastern Long Island.
Dr. Dan died at age 82 in 2O14.  His children succeeded him in managing the wine estates: Jason, prematurely deceased in an automobile accident; Alexander; Alethea; and Pindar, who, with winemaker Edward Lovaas, answered my questions and poured tasting samples.  Pindar was educated in plant science at California State University Fresno. Lovaas trained at UCal Davis, and gained experience in Mendocino. He's been on the job here since 2O1O. (Another sibling, Eurodyce, is unconnected to the wine business.)
The soil in the area is predominantly sandy, thus drains well.  The climate is humid, creating some difficulties, mostly fungal diseases requiring various preventive sprays. The maritime surroundings temper winter's cold, but, as we know, storms are often destructive.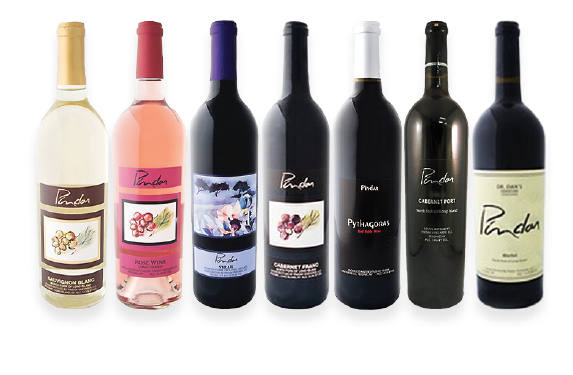 WINE NOTES
I tasted six of the current releases, and, for a long view of how the wines might age, drank a mature bottle from a friend's imperfect cellar.
SAUVIGNON BLANC 2O15 Has seen no wood. Polished. Full-bodied. Nice mouth feel and finish.  $17
PINOT MEUNIER ROSÉ 2O16  From a varietal usually part of the Champagne cépage. Dry and substantial. Toward the red wine end of the rosé spectrum.  A rosé with muscles. Good job. Unusual.  $17
SYRAH 2O14  Dark. Blackberry aroma. Mouth of juicy blackberry fruit. Very long; very good. $19
CABERNET FRANC 2O14 Dark. Full of fruit. Complex and long. A hint of veg. $19
PYTHAGORUS  Blend of vintages of all five Bordeaux red varietals, Merlot primus inter pares. Fruity, light, finishes well. For early drinking. $15
CABERNET SAUVIGNON 2O14
DR. DAN'S SIGNATURE COLLECTION Selected cuvée. Varietal bouquet. Suave. Raspberry fruit, with fine tannins and ample raspberry acidity. Verges on jammy. Should have a long life.  $25
CABERNET SAUVIGNON RESERVE 1997  From Abby's cellar. Gentle and pleasant. Stands up to Moroccan tajine. Certifies the wine's longevity.