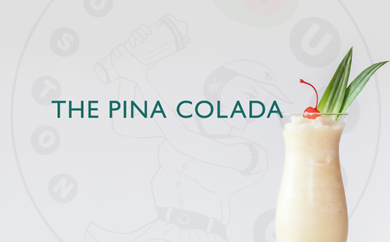 PINK LADY'S ENDANGERED COCKTAIL OF THE MONTH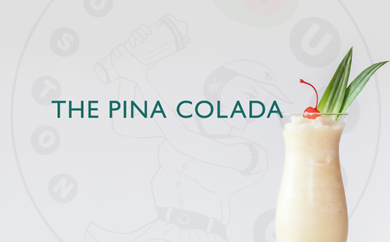 by PINK LADY
WARMER WEATHER has us thrilled to be reaching for cocktails served over crushed ice or in a frozen format.  Among these, the Pina Colada is an icon, a national treasure in fact – the official drink of Puerto Rico celebrated annually on July 1Oth.
Like so many of the drinks we celebrate here, the history and lore of the Pina Colada is as muddled as a Caipirinha lime.  One fanciful tale traces the drink back to a pirate circa 1825, Roberto Cofresí, who was something of a Robin Hood that stole goods from merchants and gave them to the poor.  He concocted this drink for his crew, to combat the woes of being out at sea for long stretches.  Sounds like a great boss to us.
Perhaps more realistically, two Puerto Rican hotels claim ownership of the drink, and references point to the invention of Coco Lopez as its impetus.  Over at the Caribe Hilton, it's believed that Ramón "Monchito" Marrero Pérez was tasked with creating a signature drink for the hotel, and came up with the glorious combination of rum, pineapple juice, Coco Lopez and ice, hand-shaken in 1952.  Ricardo Garcia of the same bar is also sometimes credited with making it in 1954.  Over at Barrachina, though, the drink is credited to Ramón Portas Mingot in 1963.  A plaque posted in each makes it all seem so official.
Wherever it came from, we like it!  Bottoms up to the first frozies of the season!
---
THE PINA COLADA
1 1/2 ounces of light or gold rum
2 ounces of coconut milk
2 ounces of fresh pineapple juice
Add all the ingredients to a shaker and fill with ice.
Shake, and strain into a Hurricane glass filled with fresh ice.
(You may also blend all the ingredients with crushed ice instead.)
Garnish with a cherry and a pineapple wedge.