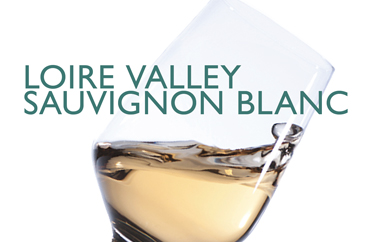 LOIRE VALLEY SAUVIGNON BLANC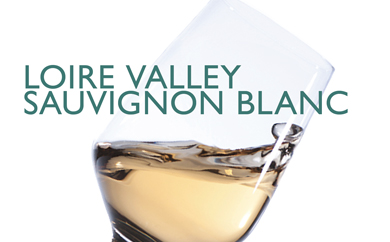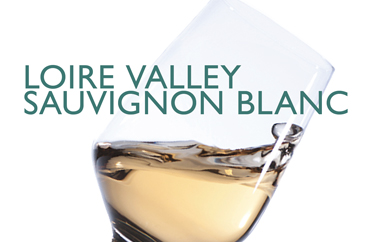 ORIGINALLY FUELED BY EXCITEMENT over the wines from the Marlborough district of New Zealand, Sauvignon Blanc's multi-year surge in popularity has only accelerated over the past year or two. Once shunned, the grape is now a fashion statement. It's understandable that consumers have also shown a renewed interest in the region where pure Sauvignon Blanc first came to prominence, the eastern end of the Loire Valley. Whereas pedigree or brand recognition no longer matter as much, the structure of the Sauvignon Blanc vine, its tendency to grow vigorously and to produce a heavy crop, predispose us to explore what the Loire has to offer. Why? The Loire's naturally stony soils restrict yields, thereby concentrating flavors, and France's AOC system places legal limits on the tonnage that producers can eke out of their vineyards, even if they might be tempted by commercial considerations to over crop. The rationale of these regulations is that "terroir" expression is lost beyond a certain volume of production. This is very different than the situation in regions outside Europe that focus on mid-priced quality Sauvignon Blanc (such as Marlborough, Casablanca, the Western Cape, or Sonoma) where strong demand for the grape inevitably attracts producers who will push vines to their limits, thereby diluting aroma and flavor in the process.
Sauvignon Blanc's appeal is largely based on the varietal's uncompromising citric character and its perceived compatibility with food, in particular seafood and vegetarian fare. Even at relatively higher yields and moderate prices, Sauvignon Blanc tastes mouthwatering and intense. The assertive edginess imparted by the Loire's calcareous soils adds a dimension of flavor interest that makes shellfish a natural partner. The region's best Sauvignons share a wondrous perfume, lively fruit flavor and exciting soil-derived undertone of minerality that calls out for fish. This connection is more than just aesthetic. The Central Loire vineyards were literally underwater twice for extended periods during the last few hundred million years. During the Jurassic era, in particular, thick deposits of chalk, marine fossils and other calcareous formations were laid down that are today at or near the land surface, which resembles a mosaic of clays, stones and pebbles. Vineyards laced with whitish gray limestone, flint and chalk produce fruit that tends to accentuate the natural expressiveness of the varietal.
Recent blind tastings of medium-priced Loire Sauvignon Blanc from the top villages show the beauty of France's AOC system at work. Whereas we've detected dilution of quality along with rising prices in other regions, the Loire wines have, for the most part, held their own and maintained their distinctiveness. Sauvignon Blanc should not taste bland, soft or mild in personality; subtlety is not one of its virtues. That's fine because there are plenty of other white varieties that fade easily into the background. The following Loire Valley wines, including those that hail from unheralded appellations, are all sufficiently dramatic in flavor to represent the traditional style. The good news: 2O14 is a special vintage in the eastern Loire, ripe but beautifully structured. The wines are listed in ascending order of preference.
MERIEAU "L'ARPENT DES VAUDONS," TOURAINE, 2O14
Fourth generation artisan grower Jean-Francois Merieau produces a Sauvignon de Touraine that is lemony and bright, with clean mineral authority on the finish. The lingering lemon lime chalkiness and undertones of tarragon and tobacco lend additional flavor interest.
Bone dry, quite lovely, and nicely structured.
DOMAINE FOURNIER SAUVIGNON, VIN DE PAYS DE LOIRE, 2O14
Tart and fresh, with piercing grapefruit, dill and lemongrass accents, this wine, from a renowned Sancerre producer, fights outside its weight class. Lean in style, its classic undertones of wet stones and chalk are reminiscent of Sancerre. Delicate, balanced and a touch smoky.
PATIENT COTTAT "LE GRAND CAILLOU," VIN DE PAYS DU VAL DE LOIRE, 2O14
Made from young Sancerre vines, this wine is very earthy, with steely grapefruit notes and lingering sea salt flavors. Intense, bright and lively, this wine is a real bargain: everything Sauvignon Blanc aspires to be at an entry level price.
ROGER CHAMPAULT, SANCERRE "LES PIERRIS," 2O14
A noted wine producing area since the 12th Century, Sancerre's vineyards are quite extensive, spreading out over 15 villages. This family domaine, from Champtin in the warmer southern part of the AOC, produces consistently well balanced and expressive Sancerre in each vintage that I have tasted over the last five. It has a yeasty leesy aroma, from long post fermentation yeast contact, as well as an aroma of lemon peel, green herbs and fresh melons. Tart, ripe, and fresh with a supple citrus fruit expression and stony minerality, it is a classic expression of this famous village.
RÉGIS MINET "VIELLES VIGNES" POUILLY FUMÉ, 2O13
The product of 3O year old vines from the clay and Kimmeridgian soils (limestone with fossilized oyster shells) of Pouilly-sur-Loire, which faces Sancerre from across the Loire River and whose history of production extends to the Roman colonization. Scattered flint in the soil gives this wine its distinctive character: white flowers, grapefruit, peach and crystalline minerals. Although Pouilly's reputation is for wines that are fuller, rounder and less steely than Sancerre, that is not the case with this wine.
DOMAINE DU PRE SEMELE, SANCERRE, 2O14
This family domaine is located in Maimbray. A marvel of chalky minerality, with razor sharp vegetal spice tones and ripe lemon flavors that linger on the palate. The domaine's vines are planted partly on the prevalent "Terre Blanche" ( "white earth" chalky Kimmeridgian marl that tends to produce richer textures and floral citric notes), and partly on "Caillottes" (pebbly limestone clays that makes fragrant crisp wines).
DOMAINE FOURNIER "LES BELLES VIGNES", SANCERRE, 2O14
Claude Fournier is the 1Oth generation of his family to make wine. Consistently good, his 2O14 is something special. From vines grown in Verdigny, Sancerre, Bue and Maimbray, it is intense in aroma, with white grapefruit, green leaves and stony earthiness, creamy on the palate and very stony. A complete Sancerre: fresh, layered and satisfying.
DOMAINE PAUL CHERRIER SANCERRE, 2O14
From hilltop parcels of Kimmeridgian limestone in the village of Verdigny, north of Sancerre, this estate wine is ultra racy, with chalky, lemony grapefruit like intensity. A wine of purity, silkiness and lingering spice. Very fine.
DOMAINE VACHERON, SANCERRE, 2O13
A biodynamically run vineyard and cellar, Domaine Vacheron has an unusually high percentage of flint (or silex) in its vineyards which helps elevate aromatics and minerality. There is also clay marl present, providing body and weight. With a bright floral aroma, the wine incorporates grapefruit, earth and grass notes, with a round silky texture and clean integrated spicy mineral finish. This is what Sancerre is all about: crystalline, fresh and pure.