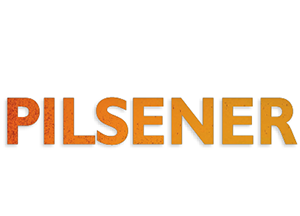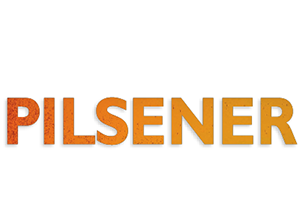 IN A WORLD so dominated by IPA, it is refreshing to see an old, much maligned classic make a serious comeback. From the very beginning of the craft beer movement, the pilsener style seemed destined to become a laughingstock, an also-ran in beer history. Seen as the antithesis of everything the new microbrewers were trying to achieve, few small brewers even considered making a version of the world's most popular beer style for their customers. Long considered a watered down slight against beer flavor, pilseners from the macro brewers were largely differentiated by the tenor of television advertisements and not on flavor.
FOR DECADES, the big brewers fought one another in a downward spiral, along the way tarnishing the image of American beer, both here and abroad. From Europe to Asia, American beer was a thing to joke about, including an oft-told one we cannot print about it being like lovemaking in a canoe.
The primary focus in selling the pilsener style was on temperature. As Americans, we have been long told by television advertisements that it is our patriotic duty to drink our beers as close to the point of freezing as is chemically possible. We would chill our glasses in the tundra of bar freezers, cool down our draft lines to the point of freezing, and rejoice when bartenders served us slushy pints with little frozen beer droplets along the edges. We spent countless hours constructing cans that turn different colors when the beer encased within hits the optimal degree of frigidity, like some creepy Hypercolor t-shirt. While the glacial beer screams out like Hans Solo encased in its carbonite sarcophagus, we bask in the chill, having achieved the heavily advertised Rocky Mountain cool. The problem is that bars aren't 7-11s and we are not drinking adult slushies. In truth, the only beers that should be consumed ice cold are those that do not taste very good when warmed up.
In contrast to what the big brewers told us about pilseners and other styles, very few beers actually express themselves best at near freezing temperatures and many styles benefit from a reasonable degree of warming. Changing the temperature level can greatly affect the aromas and flavors of most beverages, including beer and wine. When served ice cold, most beers withdraw and their flavors and aromas contract into near non-existence. Serving beer at these frigid temperatures hides delicate, nuanced aromas and accentuates carbonation levels, leaving drinkers with sharp, unpleasant, and unusually bitter results. If you want to make a bitter beer face, simply freeze your beer and then take a few sips and you will experience the unpleasantly, prickly sensation that is your beer's cry for help. In contrast, beer tends to open up as it warms, revealing previously hidden aromatic notes and flavors.
Recent industry numbers show us that after decades of toiling in obscurity or as the court jester of the new, emerging beer scene, pilseners are poised to make a come back. Achieving near triple digit growth last year, the style is getting attention from brewers and consumers alike. After running the course on IPAs, from the heavy handed hop bombs of the extreme beer cycle to the current trend towards dry, juicy, and pungently aromatic examples of the so-called Vermont-style IPA category, consumers are again returning to balance and nobility.
The two great classic pilsener styles come from Germany and the Czech Republic. These remain very general category descriptors as sometimes subtle or striking differences emerge from region to region. When people think of hoppy beers, their minds generally drift towards assertive India Pale Ales.
In overlooking the classic pils style, these drinkers often miss some of the most sharp and zesty hop zings available. Perhaps the grand daddy of all hoppy beers, the Czech or Bohemian-style laid the bright, brilliant groundwork for all pilsener beers to come, including the highly stripped down American descendants. Defined by the decidedly and lightly fruity Saaz hop, Czech pils vary from pale straw to deep golden in color with impressive rocky white heads. Aromas of light hay and spicy noble hops are met with the soft, grassy aromas of Moravian malt. The flavor is simultaneously a touch malty sweet and vastly bitter, but in an intriguingly unusual way for many new to the style. Bracingly fresh and eminently drinkable, the Czech style is an excellent beer for hop neophytes and devotees alike to savor.
Hardly content to let their Bohemian neighbors to the east enjoy all the hoppy credit, Germans created their own version. In addition to the herbal Saaz hop, the German style relies on its own hop varieties, including Hallertauer and Tettnanger. Zesty and herbal in their distinct ways, called noble, these hops exude a true beauty and often elude descriptive capture, as they are a concept as difficult to explain as terroir in wine. The resulting beers are bright in color, from pale to golden, with deep, dense, thick heads. The clean and inviting aromas are spicy, grassy, and herbal and fuse with a modest pilsener malt balance to create a crisp, quenching beer. A bit coarser than the Czech version, especially in the south of the country, the German pilsener is a lager-loving hophead's dream beverage.
In selecting the proper vessel in which to serve these classic beers, the tall, angular pilsener glass should be a familiar sight to many and remains a staple in any home bar's glass collection. Precisely tapering from its wide-brimmed top to its fluted bottom, the glass enhances the carbonation and striking golden appearances of pilsener-style beers, all while directing the aromatics to your nose and providing ample room for the style's prodigious foam head. The glass is best suited for displaying brilliant, bright beers that lack any haze.
BEYOND the big brewers' versions, craft pilseners compromise only around one percent of the market. There is considerable room for growth in this category and also for definition as many craft beer drinkers who had previously foresworn the beer may be ready to learn more about it.
Let's take a look at some American takes on the classic German pilsener for your customers.
PRIMA PILS
VICTORY BREWING COMPANY
Downingtown, Pennsylvania
5.3% ABV
FOR lovers of sharp, piquant, and hoppy beers, this very American take on German Pilseners is one of the country's most popular versions of the style. Pouring a shade fainter than golden and with a persistent and mousse-like white head, the aroma defines clean, with tidy layers of spicy and earthy noble hops and slightly sweet and bready malts. Where some craft beers smell great but disappoint a bit in the flavor, the Prima Pils delivers in every possible way, with huge, spicy bitter hop flavors and residual bitterness, all balanced by a healthy dose of malt.
SCRIMSHAW PILSNER
NORTH COAST BREWING COMPANY
Fort Bragg, California
4.4% ABV
THIS long-time stalwart helped shape the American understanding of the pilsener style. Scrimshaw starts with a golden straw color and a tame white head. The aroma focuses on grainy malt and herbal notes before giving way to some simpler noble hop touches. The flavor is a bit sweeter than some more aggressively hopped American versions on the style but perhaps more in line with the German originals on which it is based. A bit of grassy hop and light buttery malt character, with a heavier than usual body, resulting in a fuller pilsener experience.
PIVO PILS
FIRESTONE WALKER BREWING COMPANY
Paso Robles, California
5.3% ABV
DESPITE the Czech hint in its name, this instant classic from one of America's most well-credentialed breweries is a crowd pleaser with both beer geeks and novices alike. The beer is a very light pale yellow and its aroma starts with big grassy hop notes, with touches of a spicier, noble hop character contained deeper within it. The medium bodied brew continues with light, grassy hop bites and some tongue catching flecks of spice and snap. Clean, straightforward, and very approachable, Pivo is a great offering for those looking for a milder but still very relatable version of Prima Pils.
THE CRISP
SIXPOINT BREWERY
Brooklyn, New York
5.4% ABV
WITH its bold, assertive name, this selection from the popular Brooklyn-based brewery commanded attention from its very release. One of the first beers I remember seeing in the tall, slender twelve-ounce can, the Crisp literally stood out from other canned beers. This version of the German style veers further away from the original and into American interpretive territory than the others listed here. Assuming you do not drink it directly from the can, the beer pours with a light golden color and a medium and sustained head. The aroma balances both grainy Pilsner malts and a touch of grassy hop character and even some mild fruit notes unusual in truer versions of the style. The substantial malt base gives way to a melange of hop flavors, ranging from some mild noble hints to some more characteristically American notes. Whether the beer indeed achieves crispness remains in the eye of the beer holder.
BEYOND THESE craft offerings, the Goose Island Brewing Company of Chicago, Illinois, which was purchased by Anheuser-Busch InBev in 2O11, recently announced that it will be releasing its own pils. The purchase by ABI has allowed the Goose Island brands, including 312 and IPA, to reach national audiences, in locations often previously off-limits to crafts, including big stadium and concert venues. The heft that comes with aligning itself with a brewing and distribution powerhouse also shows the power the brewery has in helping to define under-appreciated styles, such as Pilsener.
Goose Island's press release for the style included mention that its version would include doses of American hops, which most purists believe have no place in an attempt on this classic. American takes on European styles are nothing new and have helped our brewers expand both their brewing knowledge and the scope of beer flavors around the world. There is some danger, however, in taking too great a liberty with classic styles, such as adding fruity American Simcoe, Centennial, or Amarillo hops to a noble hop forward beer such as pilsener. Call these beers India Pale Lagers or by another name but consumers should understand what they are getting if they pick up a beer labeled as pils and it tastes more like an IPA.