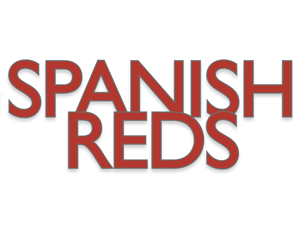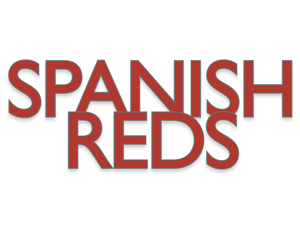 SPANISH REDS remain one of the screaming bargains in the wine market. Why?
In two words: old vines. As with many wine categories, it's all about the terroir. Arid, rocky, perched at high elevations, Spain's treasure trove of ancient vineyards tend to produce grapes with aromatic purity and concentrated flavors that have the potential to create outstanding sometimes stunning wines at a multitude of price point. Pound for pound, euro for euro, I can recommend no greater value.
Not that Spanish wines are easy for the American consumer to understand; the varietals and regions of origin remain, for the most part, totally unfamiliar. There are few even semi-recognizable brands and, beyond Rioja or perhaps Ribera del Duero, scant familiarity with the country's geographic designations and the style of wine they promise to deliver. Calatayud, Manchuela, Campo de Borja? Hardly household names. This makes their emerging success all the more startling.
The country has 66 regions each with their own culture and winemaking traditions. What most share is a dry climate that necessitates planting vines far apart; in the context of low fertility often very rocky and sandy soils, the sparse plantings, old vines and near drought conditions insure low yields. Another distinctive quality of many Spanish reds is the interplay between the country's two most widespread red grape varieties, Garnacha (originating south of the Pyrenees, but known as Grenache after migrating to France) and Tempranillo (called, confusingly, by several different names, depending on the region of origin). The first has the potential to produce lush, fruity wine full of earthy spice, while the second tends to be more firmly structured and aromatic, with dark cherry and tobacco notes. While each can be delicious on its own, blending the two together tends to balance the upfront fruitiness of one with the intensity of the other.
Spain's drive for quality is relatively recent. Only a few decades ago the market for quality Spanish wines was limited and therefore the old vines found throughout the country were wasting their potential producing little better than bulk wine. A note on origins: if there is one figure who has served as the catalyst for Spain's recent rise from obscurity, it would have to be Dedham, Massachusetts importer, Jorge Ordonez, a man described by the esteemed Robert Parker, Jr. as "the impetus and force behind the rediscovery of indigenous Spanish varietals". Parker has referred to his portfolio as "the reference point for some of the finest wines emerging from Spain" and I couldn't agree more. The indefatigable Ordonez is what one might describe as an "activist" importer, since he not only facilitates logistics, but he also buys vineyards and advises the wine producers that he represents on how to improve their wines so that they more clearly express their vineyard potential.
Many of the I tasted are from his company, Fine Estates From Spain, and were encountered during a whirlwind trip to the country that Jorge led last winter. Tasting through the Fine Estates' line up is an exercise in going from one "wow" wine to another. The wines share a common core of fruit expression, they are produced in a similar manner (dry farmed, hand harvested, unfiltered), but are distinct terroir expressions of their grapes, regions and vineyard sites. Descriptions are organized by region and all are highly recommended.
ALICANTE, In Spain's hot and dry Levante, in the southeast on the Mediterranean, Alicante is a coastal region near the city of Valencia which experiences extreme up-to-5O-degree swings in temperature between night and day in summer! Rainfall here is less than 1O inches per year and the grapes tend to get very ripe. A region that makes wine that is full and rich on the palate, with intensely smoky, roasted blackberry fruit flavors.
TARIMA HILL "OLD VINES" MONASTRELL 2O11
The Monastrell grape (known as Mourvedre in France and Mataro in California) is difficult to grow – it likes a lot of sun but is very rewarding when done right. In order to taste ripe, the grape needs to be close to 15% alcohol. This full bodied wine has a smoky/gamey complexity, with roasted fruit, cocoa, licorice, and blackberry. It originates from 5O- to 75-year-old en vaso vines that are very small, stumpy and hugging the rocky earth.
CALATAYUD, This is a desolate, windswept region in the mountains of Aragon with a history dating to Roman times. Its vineyards, located at close to 3OOO feet above sea level, are on slate and clay soils that are often own rooted. There is a profusion of old vines planted en vaso on windy, ultra-steep slopes of over thirty degrees and the region experiences less than 15 inches of rain per year.
BRECA 2O13
With ample alcohol of over 15%, this old vine Garnacha offers a whiff of fresh black cherry juice, cola, thyme, and cinnamon. On the palate it is full of more wild cherry and savory herb notes. Smooth, supple, herb-like, and spicy, it has a sensual dark chocolate note that lingers into the finish. Breca's vineyards are own rooted and were all planted on water retentive decomposed slate and gravelly red clays between 1925 and 1968. A super concentrated but moderately priced wine.
CAMPO de BORJA, For a Garnacha lover like myself this region in Aragon is paradise and remains one of the best kept secrets in the wine world. An extremely arid, almost desert like area, it benefits from the Cierzo wind which blows incessantly through the vineyards at least 2OO days a year. From Borja you can see the three peaks of the Moncayo Mountains and beyond them the snow-capped peaks of the Pyrenees. The dry conditions and high elevations combine with the infertile clay, iron and red slate sometimes gravelly soils to provide an ideal environment for gnarled old vine Garnacha vines. The wines are consistently outstanding in a variety of styles and intensity levels, and are often incredible values.
LOS DOS 2O13
A straight 5O/5O blend of Garnacha and Syrah, Los Dos is a tremendous bargain, with an appealing palate-coating creaminess. Fragrantly rich, with ripe red berry flavors, chocolate, lavender, and toast, the wine is medium-bodied and very smooth. The fruit is so ripe it tastes almost sweet, with coffee and herb-like nuances. Unoaked and delicious.
MONTE OTON GARNACHA 2O14
Medium-bodied and soft textured, this hand-picked pure Garnacha shows a mellow red cherry-like character. A "joven" (unoaked) wine tasting juicy, balanced and mineral-accented with strawberry, floral notes and a chewy, smooth texture. A feel good red you can serve slightly cooler to complement light summer dishes.
BORSAO "TRES PICOS" GARNACHA 2O13
Grown in the shadows of the extinct Mount Moncayo volcano at an average elevation of 23OO feet, Tres Picos refers to the 3 peaks that form the mountain, Moncayo, which dominates the Campo de Borja. Matured for 1O months in 2nd and 3rd year barrels, this is quintessential Garnacha: mouth filling, creamy and ripe with concentrated red berry notes, coffee and almond. Medium in tannin, mellow and peppery, very satisfying.
ALTO MONCAYO GARNACHA 2O13
This is a black purple tinged sample I tasted out of barrel, with a beautiful flowery perfume and notes of black cherry and boysenberry. Tart and super peppery, its medium tannins promise a long wonderful evolution.
ALTO MONCAYO AQUILLON GARNACHA 2O12
A velvety smooth 65- to 85-year-old Garnacha cuvèe, aged for 24 months in 1OO% new oak barrels (8O% of which are French in origin, the remainder American), which shows incredible palate coating richness and near perfect balance. Possibly the greatest wine I tasted in Spain, with intense minerality but also rich, brilliant black fruit extracts overlaying distinctive cocoa and espresso notes. An amazing expression of how concentrated and complex Garnacha can be.
CONCA de BARBERA, This is a tiny zone in the center of Catalonia that has been DO since the 198Os but is completely off the radar screen in the US market. Rather than being pure varietals, the wines are composed mostly of blends.
CARA NORD "NEGRE" VINYES de las MUNTANYES de PRADA 2O13
A blend of 52% Garnacha, 34% Syrah, and 14% Garrut (a local varietal) this wine has a meaty campfire aroma. Smooth, round and ripe on the palate, it has a cherry-like, chocolate, walnut oak character, with black licorice, pepper, charcoal, and earthy notes. Savory, somewhat rustic and very layered in flavor.
MANCHEULA, This is a recent denomination (2OO4) on the outskirts of LaMancha that was an old traditional region for bulk wines. Its main red grape is Bobal.
FINCA SANDOVAL BOBAL, SIGNO BOBAL de MANCHUELA 2O11
From a winery 15O miles southeast of Madrid on the road to Valencia, founded in 2OO1 by one of Spain's leading journalists and wine authorities, Victor de la Serna, who believed the region was capable of producing higher quality. Soils here are very shallow clay limestones over sand. This varietal Bobal is quite spicy and intense, with a green herb, blueberry, tarry, somewhat rubbery character. Rustic and appealing.
FINCA SANDOVAL la ROSA 2OO7
A blend of 85% Syrah and 15% Alicante Bouchet, this is opaque in color, with intense floral and ripe dark raspberry notes. Lush, silky and with substantial although soft tannins.
FINCA SANDOVAL "SALIA" 2O1O
A blend of Syrah and Garnacha, the former planted in 1998, the latter planted in 198O and 1945. Hand harvested , manually de-stemmed and stomped underfoot in open vats, this is supple, ripe, clean, and very spicy with meaty notes and gorgeous fruit.
RIBERA del DUERO, With vineyards located on both sides of the Duero ("river of Gold") in over 1OO villages, this noted region covers a stretch that is 7O miles long and about 2O miles wide. Elevations are about 2OOO feet on average and slow even ripening extends the harvest until the mid autumn. While grape growing began almost 1OOO years ago, with the establishment of monasteries by Benedictine monks from Burgundy, this now famous DO was only created in 1982 and had 24 producers, compared to the well over 1OO estate bottlers today.
CONVENTO las CLARAS "PARAJE de SAN JUAN" 2O11
A very ripe and lush single vineyard wine with prominent licorice and spice, strong tannins, big and bold.
CRETA ROBLE 2O12
Minimally oaked, with cocoa, wild game and green toasted herb aromas, charming berry fruit balanced on the border between red and black, and a somewhat raisiny, earthy, gritty tannic finish.
BODEGAS AVANTE TINTO FINO 2O11
Located not far from the cathedral city of Pedrosa de Duero in the province of Burgos on the Duero's northern banks, this is a south-facing vineyard of 18 acres planted in the traditional en vaso system between 196O and 1985. Its chalky clay soils provide an ideal environment for Tinto Fina (as Tempranillo is known locally). This still opaque purple tinged example ages for 21 months in 4O% American and 6O% French older barrels and shows a delicious vanilla, coffee, dark berry, cassis character, with supple textures and powdery spice notes. Great balance of aromatic herbs, wood smoke, sweet plummy fruit and a tart finish.
NAVARRA, This high altitude rocky Pyrenees winemaking zone is adjacent to Rioja, just a bit north towards the French border, and is also impacted by Mediterranean as well as Atlantic influences. Its winemaking history dates to Roman times. Soils are loam clays over gravel with chalky limestone subsoils. While there are many plantings of "French" varietals, Garnacha is the region's dominant grape.
ARTAZURI GARNACHA 2O13
A project of renowned Rioja producer, Juan Carlos López de Lacalle, in the town of Artazu, where Garnacha has centuries old roots, this is a medium bodied red aged in French barrels for between four and six months. A wine of pure red fruit flavor, stony minerality, and energetic acids, it is smooth, soft and a bit understated, with a juicy tart somewhat finish.
RIOJA, What new is there to say about the aristocrat of Spanish reds, set apart by virtue of history, tradition and prestige? The sad truth is that many of its wines are coasting, based on their pedigree . . . but not the ones reviewed here.
SIERRA CANTABRIA "GRAN RESERVA" 2OO5
From south to southwest facing estate vineyards located in San Vicente de la Sonsierra, Labastida, and Laguardia, this wine is sourced from 35-year-old Tempranillo vines along with small quantities of Graciano. The vines grow on low fertility calcareous clay soils that are laced with gravel and alluvial rocks. 2OO5 was a superb Rioja vintage. Aged in 25% new French and American oak for 24 months and bottled without filtration, this fully mature wine features a laurel, black fruit and mushroom-like aroma, with rich, spicy concentrated flavors.
SAN VICENTE 2O11
Made entirely from the rare Tempranillo Peludo sub-variety, the grapes for this wine are harvested at the 45 acre La Canoca Vineyard, a south-oriented site perched at about 19OO feet in altitude. Here, in San Vicente de la Sonsierra, the vines grow on calcareous mountain clays and enjoy both Atlantic and Continental influences. After fermentation, these manually harvested Tempranillo grapes spend 19 months in 9O% new French and 1O% American oak. Smoky, with very ripe black currant fruit and savory thyme and spice flavors, the wine is super velvety on the palate. Its toasted, creamy chocolate flavors are luscious and lingering.
SIERRA CANTABRIA "AMANCIO" 2O11
Sourced entirely from the south/southeast facing La Veguilla Vineyard, a 4O acre parcel in San Vicente de la Sonsierra, the Tempranillo grapes for Amancio grow at elevations of about 165O feet. The vines are 4O-years-old and are harvested by hand.Named after winemaker Marcos Eguren's grandfather and the family's patriarch, Amancio is crafted with artisan care, from the manual destemming of the grape bunches, to the twice daily foot treadings during fermentation. Aged for 24 months in French and American oak barrels and racked every four months during this period, it has an enticing aroma of licorice, blackberry, woodsmoke, and savory spices. Simply spectacular!
TERRA ALTA, ALTES HERENCIA, GARNATXA NEGRA 2O13
This is an inland region in Catalonia whose vineyards sit at high elevations. Terre Alta provides a great value counterpoint to the more pricey wines of Priorat. This pure Garnacha cuvèe (spelled Garnatxa in Catalan) is a ripe wine of soft silky textures, signature floral, red cherry and cola scents, and flavors that are earthy, coffee-like and spicy. A delicious wine with a lingering finish of licorice and pepper.
TORO, This remote area northwest of Madrid near the Portuguese border has a wine history beginning in Medieval times. Its continental climate is dry and scorchingly hot in summer with minimal rainfall and a persistently dry wind. While daytime temperatures often reach over 1OO, they can fall to the 5Os at night. Vineyards are very hilly, with well-drained poor sandy (and therefore phylloxera free) soils.
FLOR de VETUS VINO de FINCA 2O12
A bold wine with coffee, smoke, dark fruit, and almond aromas. Rich lush and silky, this shows the peppery, meaty side of Tinta del Tor, but with plenty of red berry fruit lingering into the finish.
CAMPO ALEGRE 2O1O
This is a partnership among international consultant Michel Rolland, his wife Dany, and Bordeaux-based wine producer François Lurton, based on old vine Tinta de Toro (Tempranillo's name in this region) that produces a very full bodied red. Aged 14 months in all new French oak barrels, the wine has an appealing herbal scent, with blackberry, espresso, tobacco, and licorice notes. Big and rich, but also with a refreshing tart acid structure.
VICTORINO 2O12
Opaque, with a medium deep purple rim, super dark berry, cocoa flavors and a luscious texture. This is super extracted, with almond, vanilla, a intensely toasted oak notes.
VALDEORRAS, Best known for its Godello-based white wines, this region of Galicia in northwestern Spain is further inland than Rias Baixas, more temperate in climate and therefore capable of ripening red grapes like Mencia. The vineyards are full of slate, the elevations averaging 15OO feet.
AVANCIA "CUVEE de O" MENCIA 2O14
Sourced from 7O- to 85-year-old Mencia vines growing on the rocky black slate and quartz soils, this is a traditional vineyard planted "en vaso", or without trellising, and hugging the earth for warmth. The result at these 135O to 165O foot elevations is low yields and ultra-concentrated flavors for the sometimes difficult to ripen Mencia. With ripe jammy boysenberry fruit notes, this is herb-scented, juicy, spicy, and clean wine with a red berry savory edge. It spends five months in wood, is medium in weight and persistent in flavor.