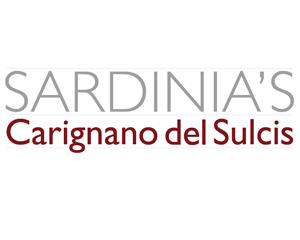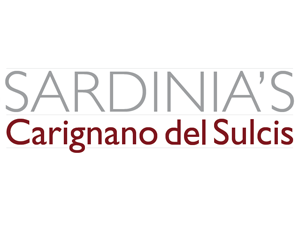 WINES OF THE SAND Sardinia is geographically remote and remote from our quotidian vinous ruminations.  Even most Italians consider the Mediterranean's second largest island as another country, and Sardinians often refer to mainland Italy as the "contenente".  The informing grape variety of today's wines – Carignano – is likewise remote from most wine lists and cellars.  So aren't we lucky to find, in such unlikely circumstances, a world-class wine?  Isn't that a large part of why wine continues to fascinate?
Sulcis, a name of Phoenicean origin, occupies the southwest corner of Sardinia, where our vineyards of interest lie in coastal sandy terrain – even beaches.  The climate is hot and dry.  The vines are not irrigated: marine breezes provide sufficient moisture.  Ungrafted bush-trained alberello style, densely planted, sometimes in seaside sand, they are decades old, on average 6O- to 7O-years, some up to 15O-years-old.
Carignano, as its called in Sulcis, is widely grown in warm regions the world over.  It has also been known as bovale di Spagna and bovale grande in Sardinia, and as gragnano elsewhere in Italy.  The vast majority of Italian carignano grows in Sardinia.  It is thought to have originated in Spain, then disseminated around the Mediterranean littoral.  An alternative history has it arising in the Middle East, then migrating from Phoenicia to Carthage to Sardinia to Spain and France.  Known as Cariñena in Spain, Carignan in southern France, and Carignane in California's Central Valley, it is transformed in its incarnation as Carignano del Sulcis from a bulk blender to an ultra-premium varietal wine, one that often achieves the difficult combination of intensity with elegance.
Although the vines are old, the wine, Carignano del Sulcis, is modern.  Until the 196Os, it was sold in bulk.  Then came a period of increasing quality, led by well-run cooperatives with eminent consultant enologists.  The DOC was awarded in 1977.   Production of the DOC reds suitable for cellaring, including passito, averages fewer than 3OOO bottles, of which five to seven percent are exported to the US.  Novello and rosato are also produced.  The Consorzio di Tutela del Vino Carignano del Sulcis provided me with three tasting samples, all small-production, low-yield, barrique-aged wines.  The character of these three comports with my memories from a visit to the region some years ago.
BUIO BUIO 2O1O
Isola Dei Nuraghi Igt, Cantina Mesa
BUIO BUIO means "dark dark", for the color of the new wine and its barrels and darkness of the aging cellar.  Aged at least ten months in once- and twice-used barriques, then a minimum of four months in bottle before release.  Good color.  Smells of berries with a touch of oak.  Fruit balanced by ample acidity.  A bit of soft oak tannin.  Fine finish.  $24
IS ARENAS 2OO9
Carignano Doc Riserva, Cantine Sardus Pater
IS ARENAS means "sands" – for the nature of the soil.  From particularly old vines growing on the little island of Sant' Antioco.  The widely respected Riccardo Cotarella is the enologist.  Aged ten months in Allier barriques, then in bottle for six.  Good color.  Elegant yet toothsome raspberry fruit, balanced by age-worthy acidity.  Concentrated.  Very long finish.  Perhaps the most price worthy of the three wines.  $25
TERRE BRUNE 2O1O
Carignano Del Sulcis Doc Superiore, Cantina Santad
TERRE BRUNE – named for the color of the soil – was brought to stardom under the guidance of Giacomo Tachis.  It is the top of Santadi's line.  Contains five percent Bovaleddu (Bovale Sardo).  Aged 16 to 18 months in new French oak barriques, then a year in bottle.  Quite dark.  Elegant to the nose and mouth.  ["Elegance" and "carignano" do not often share the same sentence.] Fine mouth feel.  Concentrated fruit evoking black raspberry with hints of oak.  Very long.  Will reward keeping.  Most impressive.  $65