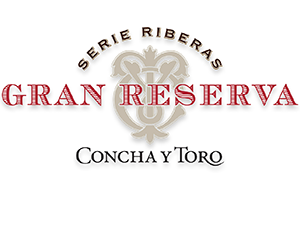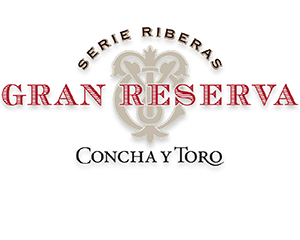 Wine is geography . . . no more so than in Chile, that long, narrow country squeezed into South America between the towering Andes Mountains and the cool Pacific Ocean. In the long, warm Central Valley and the Coastal Range, both largely dry, mineral-rich and nutrient-poor, lie Chile's developing wine regions. Microclimates, varying by latitude and altitude, are still finding their best-fit vine mates, most of which trace their origins to Bordeaux.
Chile's rivers, born of the Andes's snow melt, run west to the sea. Repeating the history of man's ancient viticulture favoring riverbank plantings, Latin America's largest wine producer, Concha y Toro, has recently inaugurated a series of single-vineyard, varietal wines.
Grown along the banks of five major rivers (from north to south) – the Rapel, the Cachapoal, the Tinguiririca, the Maule, and the Loncomilla – the group, known collectively as the Gran Reserva Serie Riberas, have in common a marine-Mediterranean type of climate, with cooling breezes and a retail price per bottle of about $17. Most are hand picked. Advantage is taken of individual terroirs to suit different varietals.
Gran Reserva has no legal definition in Chile; its significance depends on the integrity and self-respect of the producer. Serie means "series". Riberas indicates the wines' origins along the rivers. So, we have, in English, the "Grand Reserve Riverbank Series." The series winemaking aegis is divided in three. Mario Miranda is the lead winemaker for Sauvignon Blanc and Chardonnay; Marcio Ramírez for Cabernet Sauvignon, Carmenere and Malbec; and Héctor Urzúa for Merlot and Syrah.
Concha y Toro, established in 1883 by Don Melchor de Santiago Concha y Toro and his wife, Emiliana Subercaseaux, functions more as an integrated collection of wine producers than as a corporate monolith. [Concha means "shell", but, it's hinted, is not fit for polite company in Argentina. Toro is the familiar "bull".] The company farms 91OO hectares in Chile, vinifying their produce in ten wineries proximate to the vineyards. It also operates in Argentina (Trivento) and California (Fetzer, Bonterra), and exports everywhere. Concha y Toro, in collaboration with UC Davis, has just opened the Center for Research and Innovation, located in the Maule Valley.
I had the instructive pleasure of receiving 44-years-old Marcio Ramírez during a recent visit, affording me a tasting of all the Riverbank Series wines but the Merlot and the Syrah. Ramírez joined the company in 1997 after receiving his degree in oenology at the Universidad de Chile. He has amplified his experience at Concha y Toro with stages in Bordeaux, Tuscany, Spain, California, and Mendoza. He is head winemaker at the Cachapoal Cellar, and is truly a long-distance runner, waiting years for the vines to properly mature, and then the wines, and training for super-marathons.
SAUVIGNON BLANC 2O14
Grown near the ocean in the Ucúquer Vineyard on the south bank of the Rapel River in
Litueche within the Colchagua Valley, in granitic sandy loam with a little clay.
Three months in stainless steel. Varietal and mellow, with good body. Fresh and long.
CHARDONNAY 2O11
Same vineyard as above. Barrel fermented; aged nine months in French oak.
Underwent malolactic fermentation. Gentle sweet fruit, with moderate oak notes.
CHARDONNAY 2O12
Same source and treatment as preceding, except no malolactic here.
More aggressive acidity and longer finish. Will age longer.
MALBEC 2O1O
Grown in Palo Santo Vineyard on the south bank of the Tinguiririca River in
Manchigüe in the Colchagua Valley, in granitic colluvial soil with a layer of red clay.
This soil, with its underlying granite and quartz, results in concentrated wines.
Marcio Ramírez believes that the wider day-night temperature range in cooler Chile
gives its Malbec deeper color and more fruitiness than Argentine Malbec, which is
softer and contains less acidity. Fermented and aged in barrique. Juicy, tight, probably still evolving.
MALBEC 2O13
Same vineyard, but aged 13 months in 5OOO-liter oval casks. Lighter, fruitier, readier,
less complex. Finishes well. The red-wine style is generally evolving in this direction,
as it has in much of the world. Let us hope not too much.
CARMENERE 2O12
This late-ripening exile from Bordeaux has had to surmount hurdles:
first, taxonomic confusion with merlot, then, excessive greenness from plantings
where it's too cool or too infertile (its requirements differ from those of the other varieties).
This carmenere is grown in the Peumo Vineyard on the north bank of the Cachapoal River in Peumo
in the Cachapoal Valley, in deep alluvial clay loam. Aged 13 to 14 months in mixed oak barrels.
Contains ten percent Cabernet Sauvignon. Deep color. Complex nose, with berries.
Good acidity to balance fruit. Finishes well.
CARMENERE 2O13
Same background as preceding. Concentrated fruit with touch of spice.
These two Carmeneres are among the very few I've tasted
that present serious fruitmwithout off-putting vegetal green notes.
Now I see why Chilean winemakers have been excited about this variety.
CABERNET SAUVIGNON 2O13
Grown in the Palo Santo Vineyard. Contains 7% Carmenere and 3% Cabernet Franc.
A small amount of the Cabernet Sauvignon is harvested early to preserve the acidity.
Aged 13 months in mixed oak barrels. Dark, ripe, complex, elegant, long. Will develop further.
To me, Cabernet Sauvignon is still Chile's best red wine, but the others, red and white, are fine,
and Carmenere, if skillfully handled, may be catching up to the Cabernet.