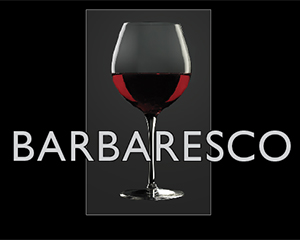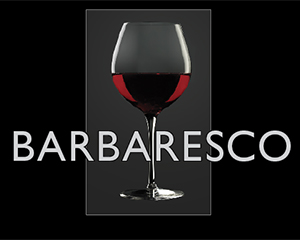 NEBBIOLO is certainly among the most enigmatic of grape varieties, far more "fickle" in nature, if one can even apply that word to a wine, and more site specific than Pinot Noir. Often spectacular in its home setting, the Langhe hills of Piemonte, interesting further north in the Norvara Vercelli hills, and delicious sporadically in neighboring Lombardy as well, the grape makes tired and unbalanced wine virtually anywhere else in the world – at least based on my tasting experience. Why? It's a perfect example of the need to match variety with a very specific terroir in order to scale the heights of greatness; one of the unique aspects of planting on these low lying slopes is the long foggy but mild autumn weather which allows Nebbiolo to ripen leisurely while retaining its alluring aromatics.
An ancient variety, possibly grown since Roman times and documented with certainty since the 14th Century, Nebbiolo is thick skinned and intriguingly perfumed. It thrives when sheltered from the harsh elements and tends to be planted in amphitheater-like hillsides, at moderately high altitudes with south facing exposures and well drained but somewhat fertile soils. Its ideal growing season is very long; the vines buds early and are harvested extremely late, so the variety is ill-suited to frost prone vineyard sites, or to areas with excessive September/October rains. Because it's quite vigorous, it needs constant attention in the vineyard and tends to be pruned long to allow energy to be diverted from producing excess foliage. With all of these requirements it's no surprise that there are very few places where it produces a wine of character.
Barbaresco and Barolo are Nebbiolo's unquestioned standard bearers, forever linked, and often stereotyped, as the noble grape's "Queen and King". For reasons that are not entirely clear to me, Barbaresco stands somewhat in the shadow of its higher priced and more prestigious neighbor. Is Barbaresco really "lighter" and in any sense less distinguished and substantial though? As with many wine related questions the answer is "that depends". There is no consistency in the differences among individual Barbaresco or Barolo producers. The only real certainty is that one usually costs less, and sometimes substantially less, than the other. So, in relative terms at least, Barbaresco qualifies as a bargain.
The village itself (there are two other communes adjacent that are also entitled to the name, Neive and Treiso) is dominated by an 11th Century guard tower; the word means "Barbarian". A small zone with about 12OO acres under vine and a total production of just 2OO,OOO cases (versus 5OO,OOO Barolo), its classic soils are compact, grayish white clays and limestone marls (remnants of the era, eons ago, when the entire area was seabed). Compared to Barolo, Barbaresco vines tend to be planted on gentler lower elevation slopes and on soils with a higher proportions of clay. Regulations mandate only two years of aging, although in practice most producers mature their wines in wood and then in bottle considerably longer. The blind tasting I recently conducted, reported on here, is mostly from the 2O11 vintage, which was quite good due to outstanding conditions in the late summer and early fall (just enough rainfall to nourish the vines, cool evening temperatures to help extend the harvest), although it must be said, there has not been an unsuccessful vintage in the region for the last decade.
---
These wines are listed in ascending order of preference, although the quality range was tight and there were no substandard wines under consideration.
BENI DI BATASIOLO, BARBARESCO, 2O11
As is characteristic of even young Barbaresco, this is a moderately colored wine, with earthy red berry, rose-like aromas. Textbook, I would say, in appearance and scent: stewed fruit, tar and savory spice notes. On the palate it comes across as juicy and moderately extracted, with some earth, mineral and leather tones. This is a straightforward Barbaresco that seems less capable of long aging but is showing nicely in its youth.
COL DEI VENTI "TUFOBLU" BARBARESCO, 2O11
This wine is from Neive, a commune with less than 4OO acres under vine that tends to produce the most intense and fullest Barbarescos. Also pale in color, it has a fine floral, fresh rosemary, smoked meat combination of aromas that draws you in. Aged for two years in barriques, it is silky on the palate, with moderate acids and a fine grained tannin structure. It strikes me as another wine for early consumption rather than long cellaring, but is quite pleasant and appealing now.
CERETTO BARBARESCO "ASIJ", 2O11
One of the great names of Piemonte, Ceretto's 2O11 is showing some browning at the rim of the glass. A beautifully layered bouquet of wild mushrooms, violets, dried cherries, minerals, and earth. Very delicate and appealing. Soft, mellow, with round, mouth-filling red fruit flavors and a medium tannin structure. Modern in style (meaning marked by oak) but with enough fruit in its make up to continue development for another decade.
PAITIN BARBARESCO "SERRA", 2O11
Big, loaded with sweet red cherry fruit as well as cinnamon and leather, this wine's aroma is mineral like, floral, stony, and herbal. With high acids and bold tannin, it is sumptuous and richly concentrated, expressing well the style of Neive. The strong intensity of dried fruit mandates decanting for about an hour prior to drinking. Its complex, expansive flavors – with successive waves of fruit and earth – suggest a long aging curve of over a decade, as well as accompaniment with red meat preparations or aged cheeses. It was recently enjoyed with a delicious Lamb Osso Bucco.
PRODUTTORI DEL BARBARESCO, BABARESCO, 2O1O
Always wonderful when a wine produced by a cooperative (and therefore moderately priced) scores so highly in my blind tastings. This is a wine of great purity, with prominent acidity, bright, earthy cherry like fruit and vibrant spiciness. There's a meaty, porcini-like quality which lends depth to the ripe upfront fruit. Medium tannins and a long finish complete the picture. Very satisfying and with the structure to age for 5 to 7 years at least.
MICHELE CHIARLO BARBARESCO "REYNA", 2O11
This has the signature truffle scent of top quality Nebbiolo. Its aromatic profile is earthy, funky, with floral and leafy herb fragrances. It's high in acid, oaky and quite minerally to balance the bold black raspberry fruit. Very rich on the palate, with the truffle notes in evidence throughout. Good candidate for aging up to a decade, although almost too delicious right now to delay drinking it.
BRUNO GIACOSA, AZIENDA AGRICOLA FALLETTO BARBARESCO ASILI DOCG 2OO9
Giacosa is in another league. This is from a cru in Barbaresco, a very steep, southeast facing vineyard. An elegant and perfumed wine, with subtle aromas of wild cherry, tobacco, mineral, herbs and mint. Traditional in style, a very dry and savory Barbaresco. A wine of finesse, refinement and intensity whose flavors keep unfolding surprises, it seems poised for a decade plus of further maturation.