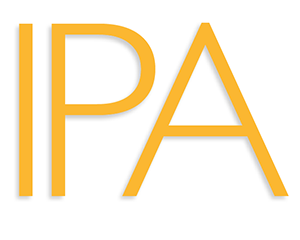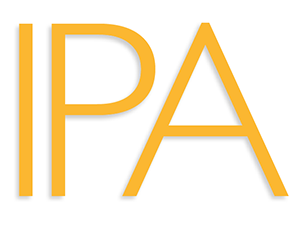 INDIA PALE ALE was not always such a big deal. Hops were once anathema to what drinkers wanted. Whether in the form of bold aromas, citrusy and herbal flavors, or big, bold bitterness, American beer drinkers did not gravitate towards the hoppier end of the spectrum. During the earliest days of the Great American Beer Festival (GABF), the event's much-lauded tasting competition didn't even include the style. Brewers did not routinely brew it and many probably did not even know what it was. They were just starting to court pale ale, without knowing it had a perhaps more intriguing sibling. Today, IPA is everywhere, just everywhere. And things will never be the same.
From no representation to the single largest GABF style in one generation of drinkers, the rise of IPA is striking if not improbable. In the beginning, there was Amber. Whether it be in the form of ale or lager, the beer was mildly sweet, heavily influenced by malt, with only a slight balancing kiss of hops, and entirely approachable. Pale ales existed, most notably in the form on the classic from Sierra Nevada, but Amber was the style that defined the early days of craft brewing. Nearly every brewery offered one and they were often as uninspired as they were ubiquitous.
As Americans began developing a greater familiarity with craft beer, a very gradual acceptance of hops, in the form of aromatics and eventually even bitterness, followed. This slow shift to hoppier offerings leapt into a higher gear with the advent of extreme brewing. Instead of baby-stepping from malty red ales to a few dozen more IBUs, craft brewers punished palates with tongue blistering concoctions. Often wildy unbalanced and certainly far from sessionable, these beers renounced the practice of hand-holding consumers in favor of a full frontal assault. And it worked.
It is easy to see the fruits of that approach in today's beer market. At the outset, nearly every new brewery now believes it can or must add something to the existing over-stock of bitter beers with another IPA offering. IPA begets IPA and the sales trends show anything with the label sells like crazy. Even the German's are now brewing American-style IPAs – the horror of it all.
Whether intended or by accident, the rise of IPA has also led to the slow death spiral of malt-forward beers and even perhaps the supplanting of malt as anything other than a bit role supporting player. Malty beers have fallen far from fashion, largely replaced by hops of one style or another. Similarly, the base malts underlying one brewery's IPA recipe these days don't usually deviate much from that of a neighboring brewer or competitor across the state or country. Malt is largely absent from the discussion of IPAs, hoppy beers, and craft beers in general lately.
The collective palate shift of the craft drinker has also led to the slow decline of classic flagship brands, whether it be Fat Tire at the hands of upstart sibling Ranger IPA, or Sierra Nevada Pale Ale by Torpedo. Trying these old beers in the modern world of hop-forward ales and lagers is like taking a step back in time. More often, it's akin to watching television in black and white. The classic pale ale style also seems lost in this hop shift, either having been subject to elevating hop and alcohol levels or outright abandonment.
As IPA sales continue to grow and the moniker gains value in the market, consumers can expect to see some disturbing trends. As with the rise of vodka in the last two decades, IPA brand extensions will become de rigueur. From light and session versions to the next era of extreme – in the form of chocolate, vanilla, coconut, and cherry flavored IPAs – IPA may risk becoming a mere caricature of itself. At some point, maybe some upstart brewer will read about the ancient Amber Ale and resurrect the anachronism.
For now, it's IPA's world. We just live in it.
The sales of IPA have been nothing short of crazy in recent years. Double digit growth is typical and it has fast become the best selling craft beer style. You've likely seen this in your stores, with customers asking what IPAs you have in stock.
It is easy to understand the appeal of the style, though the American version bears little resemblance to the original English IPA style. Filled with aromatic and bitter American hops, these orange to light amber colored beers boast prodigious grapefruit, orange and floral aromas or sizable herbal and earthy notes. Medium bodied, the best American IPAs avoid fighting a one-sided hop battle against your palate by judiciously balancing a substantial pale malt backbone. The final results range from powerful and intensely juicy beers to milder yet deeply bitter hop finishes. A style that may take some getting used to, many hop skeptics become dedicated hopheads when the right beer shows them that bitter is not necessarily bad.
Despite their popularity, running a solid IPA program requires work. While many breweries do an excellent job of quality assurance, analysis and control, all of this work matters little if the beer either lacks proper beer date coding and freshness vigilance in the market. Bottle dating has long been a sore subject in the craft beer world, with many claiming expense as a reason not to do it. With technological advances, however, that excuse is no longer viable. Many breweries still employ difficult-to-read coding dates, such as Julian bottling dates, leaving their customers with no reliable way to determine how old their beer is.
When the beer gets to the local store, shop managers and staff need to be vigilant in rotating stock and making sure to pull out-of-code beers. While discounts may encourage buyers to stock up on certain beers, if they do not move quickly, customers will be left with a lot of lifeless beers. And no style is more subject to rapid decline than IPA. The modern movement towards aroma hops and dry hopping practices results in amazing yet delicate hop aromas, many of which disappear after only a few weeks or a month. Picking great IPAs for customers is one service; another is making sure that the beers stay fresh and in the best condition for when they are enjoyed.
With these thoughts in mind, the summer is the perfect time to enjoy a dry, fruity India Pale Ale. The market is replete with examples of the style so it can be hard to know which beers to consider. Let's take a look at some IPAs that you should be talking with consumers about this summer.
FINESTKIND IPA
Smuttynose Brewing Company
Hampton, New Hampshire
6.9% ABV
Recently settled into a new brewing facility south of its founding home of Portsmouth, Smuttynose makes one of the most popular IPAs in the region. While many New England born IPAs tend towards the English style, Smuttynose's version is loaded with Simcoe and Santiam hops and balanced by the distinctive Amarillo hop. One of the brewery's most popular offerings, the beer opens with a hazy amber-orange color and a light off-white crown. The aroma is a strong mix of assertive earthy and grainy notes, with occasional clear grassy hints and a touch of malt tang. This is not your usual American citrus bomb, instead the flavor tends towards the earthier, funkier hop flavor, with a slight malt undercurrent and a long, drawn-out bitterness.
CALLING IPA
Boulevard Brewing Company
Kansas City, Missouri
8.5% ABV
Part of the brewery's specialty Smokestack Series, the Calling is a self-described tribute to dreamers, adventurous spirits and glass-half-full optimists. It is a highly hopped beer that flirts with Double IPA territory at 8.5 percent and 75 International Bittering Units.
Brewing with a blend of eight varieties of hops,
including the popular and trendy Mosaic, Equinox, Galanxy, and Amarillo varietieis, the beer pours with a mildly hazy orange hue and a sustained off-white head. The aroma is a touch aspiriny, with fruit hints dashing nearby. A surprisingly medium ranged bodied IPA, the Calling balances a pale malt sweetness with a complex melange of tantalizing hop notes. It is available in a four pack and is a year-round beer.
DUET
Alpine Beer Company
Alpine, California
7.O% ABV
Located just outside of San Diego, the Alpine Beer Company has long been a craft beer nerd favorite, making some of the cleanest, hoppiest beers in America. Firmly ensconced in the West Coast IPA style, the brewery recently sold its portfolio to nearby Green Flash Brewing Company, which had been brewing some of its beers under contract. The deal allows for wider distribution of Alpine's excellent beers, including some limited releases into the New England marketplace.
Duet is a West Coast IPA that balances the popular Amarillo and Simcoe hops, "in harmony", resulting in a delightful, fun beer. The beer pours with a bright golden tint, a mild hop haze and substantial white pillow of foam. The aromatics bounce between orange and pineapple, mixing in some herbal and grass notes. There is a touch of caramel malt mixed in for balance. The substantial fruit aromas continue in the flavor, with additions of herbal, spicy notes. A great balance of two signature new wave hops, Duet is worth seeking out.
LUNCH IPA
Maine Beer Company
Freeport, Maine
7.O% ABV
Another cult classic, Maine Beer Company's Lunch IPA
is a self-proclaimed "East Coast" version of a West
Coast-style IPA. Notable for its clean, almost minimalist, graphic design and tagline – "Do what's right" – the company produces a line of well-respected ales, including the also popular Peeper pale ale. Lunch pours with a deep, slightly hazy orange hue and boasts intense tropical and citrus fruit notes with hints of piney resin. Named after a whale spotted off the Maine coast with "what looks like a bite taken out of her fin"' Lunch is brewed with a now familiar mix of Warrior, Amarillo, Centennial, and Simcoe hops, the aroma is welcoming. The straightforward hop flavors meld well with a pleasing malt sweetness. Nothing too intense here, despite the hype, just a very drinkable, if somewhat difficult to find, IPA.
FORT POINT PALE ALE
Trillium Brewing Company
Boston, Massachusetts
6.5% ABV
Located in downtown Boston's fast evolving Fort Point Channel neighborhood, the Trillium Brewing Company has experienced a hectic first two years in business. The brewery endured a lengthy licensing and permitting process and emerged to make some very flavor forward beers for the Boston market. Very limited in distribution, the beers that are available sell quickly to both consumers and a limited number of accounts.
Ostensibly labeled as a pale ale, Fort Point dares to closely approach IPA territory with its advanced alcohol and hopping levels. Brewed with a combination of Columbus and Citra hops, along with touches of wheat, the beer possesses the usual notes of citrus and tropical fruit, all while maintaining a dry mouthfeel and occasionally zesty flavor.
RACER 5
Bear Republic Brewing Company
Santa Rosa, California
7.O% ABV
Bear Republic is undergoing some climate change related pains, with water resources highly limited in its home region of Northern California. It recently announced it would be departing the Massachusetts market this year in order to service its home location but supplies of this beer still remain in some places. This stalwart American IPA issues a slightly soft, hazy golden amber color with a moderate white head before unleashing a surprising fusion of sweet cotton candy hop and malt notes and citrus and pine touches. The fragrant nose translates to a complex wash of bubble gum malt sweetness that is immediately tempered by a persistent citrusy hop bite. The mouthfeel is a touch fuller than your average IPA but Racer 5 never overwhelms, with a lingering bitterness present to guide you to the last savored sip.