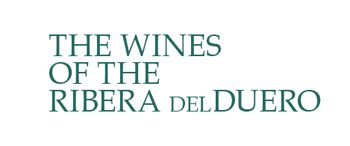 The Wines of the Ribera del Duero
Their prices having converted Vega Sicilia and Pingus into theoretical wines for most of us should not put us off to the many affordable and fine wines of the Ribera del Duero ("banks of the Duero River"). Let's see about this isolated region just east of Valladolid in north-central Spain, and taste a few wines brought by its representatives, who graced me with a visit while in town for the Boston Wine Expo.
The Rio Duero runs west until, changing vowels and crossing Portugal, it subsides into the Atlantic Ocean, defining Port country on the way. For 93 miles of its course across Spain's great northern plateau, the river's banks and adjacent slopes grudgingly host the vines of the wines we call Ribera del Duero. Relics link it to the Romans, but surely there must have been viticulture here well before them. Burgundian connections of the Middle Ages have faded. The wines were a well-regarded export during Spain's glory days of empire in the 16th through 18th centuries. After having sunk beneath notice, the modern age of wine production here began weakly in 1864 with the founding of Bodega Vega Sicilia, then as now strongly influenced by Bordeaux. It was the only recognized winery in the region for many years. I remember drinking it in a restaurant in Barcelona, probably about 1979, when it was still but a rumor in the US.
The vineyards are generally at elevations of between 25OO and 31OO feet. Soil varies, largely with elevation and proximity to the river. Lower-level vineyards are predominantly sand, clay and alluvial stones. Higher up, we find limestone and marl. Rain is sparse, under 18 inches per year, almost all in winter. Temperatures often exceed 1OO°F on summer days, then plunge by 5O° at night, thus preserving enlivening acidity. Sudden storms occur in all seasons, and frost is common.
Tempranillo (here often called tinto fino, tinta del país or tinto de toro) must make up at least 75 percent of the red wines. In practice, that proportion is usually higher. This thick-skinned, early ripening (as the name suggests) grape, Spain's best, grows under different names in many regions of the country, perhaps nowhere with more elegance and power, color and structure than here. Other permitted varieties are cabernet sauvignon, merlot, malbec, sirah, and, mostly for the rosado, garnacha tinta in combination with the white albillo. The vines are largely low bush trained. Many are quite old.
The wines are designated according to oak aging and the vision of the winemakers. Joven wines, sometimes called Cosecha, see little or no oak. They are fruity, meant for early consumption. Joven Roble and Joven Barrica, equivalent terms, indicate less than six months of oak exposure. Crianza wines are aged two years, at least one of which is in barrel. Reserva wines are aged three years, also at least one in barrel. Gran Reserva wines must be of outstanding quality from select vintage years only. They require at least five years of aging, a minimum of two in barrel. Most of the wineries use barriques. Those aiming for a "modern style" mix French with the traditional American oak, and lean toward newer wood. On average, vintners use their barrels for four years.
The Denominación de Origen was established in 1982. Now there are 27O wineries. The majority raise most of their grapes, but may also purchase from growers. They produce about 7O to 75 million liters annually (more than 93 million bottles) from the 51,274 acres of vines. Although regulations permit yields of up to 3.1 tons per acre, growers average half that. I got the impression of commitment, integrity and self-discipline. The wines certainly warrant the efforts.
All these wines are available in Massachusetts. Overall, I found the group tasty and lively, balanced and long, possessed of admirable fruit. All gained in quality and complexity after two to four hours of airing in the glass – a good sign.
TINTO FIGUERO 2OO8 COSECHA
All Tempranillo. Mixed American and French oak for four months. Alive with raspberries. Long finish. Delightful.$15
LEGARIS 2OO6 CRIANZA
All Tempranillo. One year in mixed oak. Deep color and fruit. Balanced and long. Becomes quite delicious after airing. $27
CONDADO de HAZA 2OO6 CRIANZA
Owned by Alejandro Fernández of Pesquera renown. All Tempranillo. American oak 15 months. Dark of mien. Rich, intense, complex. Oak is apparent, but disciplined. A serious wine for the long haul. $25
TINTO FIGUERO 2OO5 CRIANZA
All Tempranillo. One year in oak mixture. Not at all similar to this producer's Cosecha. Oak is well covered by fruit, though claims attention in the long finish. $29
PRADO REY 2OO5 CRIANZA
Prado rey means "king's field": the property was once owned by the Spanish royal family. Tempranillo 95 percent, Cabernet Sauvignon 3, Merlot 2. French oak 12 months, American 3. Fine nose. Openly oaky. Tannic. The Cabernet peaks through. Complex, elegant, youthful. This and the next wine make a different statement from the foregoing. [I prefer the first four as a personal leaning, not because of a quality issue.] $2O
CONVENTO de SAN FRANCISCO 2OO6 CRIANZA
Tempranillo 9O percent, Merlot 1O. French and American oak 15 months. Style similar to the preceding wine, yet even more tannic. A well-made wine from prime fruit, but does not persuade me to leave my heart. $3O