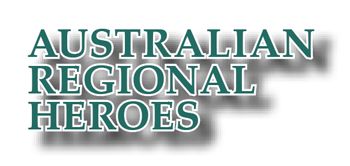 AUSTRALIAN REGIONAL HEROES
Within 3O years the Australian wine industry emerged from obscurity to being one of the top three exporting wine nations in the world. Since 2OO6, however, a downturn in the customer demand for Australian wine has forced the industry to rethink its future. Internal commercial imbalance, climatic change, most importantly persistent drought, and changing consumer tastes have created a web of circumstances that suggests no simple solution.
In a speech on February 1O, presented to Australia's Agricultural and Resource Economics Society in conjunction with Adelaide University's initiative "Australian Wine 2O3O" and the American Association of Wine Economists, one of the architects of the quality Australian wine industry, Brian Croser, analyzed the predicament of the Australian wine industry and suggested how it could begin making steps to regain forward momentum. There is no better way to gain an understanding of how Australia arrived at this position, than to read Croser's carefully constructed analysis.*
Croser's basic thesis is that the market domination of the ten largest wine producing companies obscures the impact of smaller wine companies making wines which express regionality. He proposes that a first step towards a solution would be to help expand and promote the concept of regionality.
Australia's meteoric rise had been built on the concept that international consumers had first to understand that Australian wine existed. Only large wine companies had the distribution power to insert themselves into the world market and to carve out an image for Australian wine. Powerful brands, such as Jacob's Creek, needed the consistency and volume of product that only interregional wine blends could supply. Sourced from vineyards in hot and dry climates, sustained by irrigation, the wines were by nature soft, ripe and round. This style struck a chord with world markets and became synonymous with Australian wine.
From 2OO6 on, however, the popularity of Australian wine flattened out and even seemed to decline. By early 2OO9, Wine Australia, the marketing and promotion arm of the The Australian Wine and Brandy Corporation (AWBC)realized that it had to change the direction of Australian wine marketing. It designed its Brand Australia marketing message so as to balance the needs of 1 large branded, multi-regional companies, identified as "Brand Champions"; 2 companies focusing on innovative packaging designed to attract "Generation Next" consumers; 3 Australian icon wines, identified as "Landmark Australia" and; 4 smaller regional wine producers making place-specific wines, identified as "Regional Heroes". This last category is the one that Croser singles out as the key to an Australian wine revival. It appears to have garnered most of the attention of new Brand Australia promotions.
The Australian wine industry is an important topic in many of the classes I teach at Boston University's Wine Studies Program.** As a teacher in a hybrid academic-professional-consumer wine education program, I emphasize concepts which empower students and have permanence. For example, I often connect the flavor of regional wines with the conditions of the climate and the soil. Climates change very slowly. Soil, particularly the subsoil, is even less susceptible to change over time. Regional Heroes are those wines which elucidate by flavor what is unique about Australian climates and soils. I am always hunting for these kinds of wines to feature in my classes. It's been tough though to find them in the Massachusetts wholesale market. I assume that this poor selection is the result of the distribution power of the "Brand Champions" which have muscled out the "Regional Heroes" and the reality that it is easier for sales people to sell high-volume brands rather than place-specific, limited quantity wines.
I visited Australia for 2 weeks in May of 2OO9 in order to learn about and taste regionality first hand. Upon my return, I gave a presentation at Boston University about Australian regionality. I featured the following hand-crafted reflections of distinct terroirs. Few of them are available in the Massachusetts market. The wines proved to me that there is a whole world of Australian wine out there to discover, a world expressed by the wines of more than 2OOO place-bound wine producers.
*jancisrobinson.com/articles/a2O1OO21O1.html
**jancisrobinson.com/articles/a2O1OO21O1.html
REGIONAL HEROES TASTING
I have listed the following Regional Heroes from delicate to brawny. I have noted alcohol percentages of the wines as well as the US importer. All of these wines were excellent and indicative of place.
Jansz, Premium Sparkling Cuvée
Tasmania, NV, 12.5%.
importer Negociants USA
Fine bubbles rise up in this yellow-green sparkling wine. The nose is delicate with whiffs of hops, hawthorn and green apple. Creamy viscosity balance CO2 foaming. Sourness drives the wine home. Elegant, nuanced and refined. Jean-Claude Rouzaud, former director of Champagne Roederer, originally purchased the Heemskerk Vineyard Pipers River Area of Northeastern Tasmania. Its ultra-cool climate did not allow Rouzaud to regularly produce the style of wine he wanted. The Hill Smith family, one of the most famous wine families in Australia, purchased the vineyard in 1998. They have somehow tamed its extremes. $2O
Kilikanoon, "Mort's Block", "Watervale" Riesling
Clare Valley, South Australia, 2OO9, 12.5%.
importer Old Bridge Cellars
With a turn of the screw cap, there is the hiss of some escaping CO2 gas. Petrol, crab apple and lime smells are balanced perfectly. I note slight effervescence on the palate. The wine is round but finishes sour with slight bitterness. Clare with its continental climate is famous for Riesling that endures in the bottle. Kilikanoon owner-winemaker Kevin Mitchell's father, Mort, planted the vineyard in the 196Os. Kevin preserves the intense flavors of these old vines by conducting a straightforward cold fermentation in stainless steel. $35
Shaw and Smith, Sauvignon Blanc
Adelaide Hills, South Australia, 2OO9, 13%.
importer Vintus LLC
After the first pour, several bubbles persist on the rim of the glass. Wine appearance is a very pale green-silver-yellow. The nose is distinctively varietal without a trace of oak. Fresh-cut green grass and fresh squeezed grapefruit and lime identify Sauvignon Blanc. The mouth is immediately rounded, dry and smooth to the end. Acidity and an edge of alcohol vie for dominance. In style the wine is more similar to an un-oaked, cool climate California Sauvignon than to a redolent, sweet-and-sour Marlborough one. Made in the hills east of Adelaide where the climate is cool and there is ample rainfall. $2O
De Bortoli, Yarra Valley, Chardonnay
"Estate Grown at Dixons Creek", Victoria, 2OO6, 13%.
importer De Bortoli USA
A few bubbles appear upon the first pour and scurry off to the rim of the glass. The green-yellow wine color is slightly more intense than average. The nose emphasizes the vegetal and creamed corn nose of proteins in the must and maturing wine. Burnt toast hints at some toasted oak. The wine is round and rich so much so that viscosity is evident. The alcohol is present like a background buzz of jalapeño pepper. The wine is neither bitter nor astringent. An edge of sourness finishes off the palate. De Bortoli has been in the vanguard of the scaling down of new oak smells and bitter/astringent extracts. They fully press out the juice from the grapes in order to increase extract. Then lees contact fills in and smooths out the texture. $3O
Stonier, "Reserve", Pinot Noir
Mornington Peninsula, Victoria, 2OO5, 14.5%.
importer Lion Nathan USA
I could have easily read my wine notes through the pale red-brown glass filled with wine. There is the characteristic thumbnail of orange at the rim. The high intensity of the nose loaded with spices (cloves, camphor, mustard greens, and licorice) and cherry fruit contrasts the wine's slight dress. The mouth spreads out, imparting a prickle of heat, probably from the alcohol. Spicy, slightly bitter and very sour describes the Stonier's palate. The Mornington Peninsula hangs down like a sickle into Port Phillip Bay at Australia's underbelly. Exposure to the waters ensures a very cool growing season. The Peninsula has long been a summer hideout for the wealthy and middle class of Melbourne. Average vineyard size is small and real estate values pricey. Vineyards are gardens filled with vines. $4O
Cullen, "Diana Madeline"
Margaret River, Western Australia,2OO5, 14%.
importer Old Bridge Cellars
The wine, red-brown in color, has kept its ruby rim after 5 years of time. The nose is cabernet-artisanal, capsicum and red currants facing off against band-aid and smoke. The mouth is refreshing and delicate girdled with high sourness and some alcoholic bite. The wine's slightly pulpy texture evidences no filtration and minimal fining. The long finish of smoked meats and red fruits trails off on tracks of fine astringency. Named for winemaker Vanya Cullen's mother, Diana Madeline Cullen, this hand-crafted wine is the fruit of mature biodynamically-cultivated vines which grow several hundred yards from the Indian Ocean. $75
Parker,"Coonawarra Estate", Cabernet Sauvignon
Terra Rossa, Coonawarra, South Australia, 2OO5, 15%.
importer Rathbone Wine Group
Dense pigmentation, a red-brown-purple mix, intrigues the eye. The nose, redolent with eucalyptus, bell pepper, blackcurrants, cedar, and cigar tobacco, is complex yet balanced. Though the wine starts off round and soft on the palate, it finishes with searing acidity underlined by a taut wire of astringency. The high acidity masks the high alcohol. The effects of Coonawarra's terra rossa soils, iron-laced loam over porous limestone rock with an aquifer underneath, combined with the region's ocean-cool low Region 1 climate make refined but powerful wines like Parker "Coonawarra Estate". $3O
St. Hallett, "Old Block", Shiraz
Barossa, South Australia, 2OO4, 14.5%.
importer Lion Nathan USA
A red meniscus circles an impenetrable pool of red-purple-brown. A powerful mash of ripe blackberries, burnt sugar, burnt oak, and prune makes up the bouquet. The wine thickly spreads out on the tongue and there is a slight prickle from the alcohol. The finish trails off with threshold sweetness over fine astringency. This wine is the fermented juice of 6O- to 1OO-year-old vines. Juice from hot Barossa Valley is balanced by that from the cooler, high-elevation Eden Valley. $7O
d'Arenberg "The Dead Arm", Shiraz
McLaren Vale, South Australia, 2OO6, 14.5%.
importer Old Bridge Cellars
In the glass, ruby-purple rims an opaque brown-purple core. Cinders lead the parade of scents followed by burning butter, strawberry compote, blackberry, and spirit. In the mouth, the wine is soft, pulpy, viscous, prickly, and sour. Light bitterness, then fine astringency, supports a lingering aromatic finish. The wine is rustic in character and loaded with structure. The nearby Gulf St. Vincent lengthens the growing season of McLaren Vale and thus allows picking at very late stages of ripeness. Concentration of color and flavor derives from old vines, some over 1OO years. Many have been attacked by the Eutypa lata fungus, called "Dead Arm", which wipes out the production of one arm (cordon) of the plant while intensifying the fruit on the other. Submerged cap and foot-treading highlight the artisanal methods applied to the fermenting must. The result is a rough, but thrilling ride, for Rhone-style Syrah lovers. $65