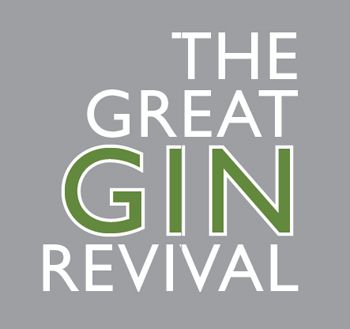 Whether you're talking politics, literature, culinary icons, or movies, there's always a place for gin in the conversation. After all, Winston Churchill, FDR, Julia Child, and Jack London are among its most famous fans, to name but a few. With all the hullaballoo around vodka throughout the last decade-plus, gin got muscled to the far reaches of the back bar. But in the recent past, the category has made a serious comeback. As consumers have become increasingly curious about where their food comes from, an interest in the lineage and origins of drinks followed suit. The titan brands are reminding people of the rich heritage behind their products while smaller, more boutique gins are appearing on the shelves, brandishing their small-batch production methods like a badge of merit. And while the bar gin and tonic and the martini remain perennially popular, more and more bars are creatively throwing gin into the mix, reminding people that the historic spirit has a very secure place at the modern bar.
NUMBERS DON'T LIE
Given the market conditions of the last year and a half, consumers have become conditioned to pinching pennies here and there. When it comes to doling out cash for gin, however, those loyal to the category will uphold their devotion, regardless of the cost. The numbers say it best. According to Maria Pribble, Senior Brand Manager for Plymouth and Beefeater at Pernod Ricard, Plymouth is one of the healthier brands when it comes to on-premise sales. That's quite a coup, given that the trend in on-premise sales has been declining in numbers. Also, the company still views the brand as new to the US market. Indeed, Plymouth has been around since 1793, but consumer awareness is still relatively low. (VNS only took partial ownership in 2OO1.) Volume sales of Plymouth, a super-premium, are up 11.7% nationally, and that force is driven by strong markets like Boston. There have been a good deal of educational events as well as trade appreciation happenings, like a Prohibition-themed party in May at Stoddard's, the new retro-styled bar and restaurant in downtown Boston. The prominent awards it's won, including Best White Spirit at the San Francisco World Spirits Competition, have helped the brand secure a position on bartenders' radars, too.
William Grant's Hendrick's has been performing "phenomenally", according to Jun Hirst, Senior Brand Manager. "We've had double-digit growth – it's super-strong. And that's before we even hit 'proper' gin-drinking season. Everyone thinks gin is a spring and summer drink, but we're finding it's all year long." Hirst points out that historically, the trend for the gin category has been to dither between being stagnant to dropping a few points. And even with the recent growth spurt, she maintains that the industry has yet to see "the huge fire in the belly of gin category. Everyone says it's going to happen, especially because everyone says there's been a revival in cocktail making and experimenting in the last five years."
Guillaume Lamy, Vice President for North America for Pierre Ferrand, which produces Citadelle, says that off-premise sales have increased for the company's small-batch London Dry-style gin, especially for the 1.75-liter. He attributes that to people entertaining at home and purchasing the large bottle for gin and tonics. But on-premise sales are booming, too. That's something he's seeing in most major cities, including Boston. "People are really selecting carefully now when they decide where to spend money. On-promise sales are up 46% around the country. In Boston, Citadel has grown 3O% overall."
Nick Boyce, Brand Manager for Bacardi's Bombay Sapphire, said that at the year's outset, national accounts were down by double digits in the casual dining realm, but in the more recent months, that decline sank to single digits.
Bill Toph, Diageo's Vice President of Marketing for gin and liqueurs, said Tanqueray is strong on- and off-premise, now that on-premise has started to swing back. The stalwart Gordon's, meantime, remains the third largest-selling gin nationally, even though it's skewed more toward off-premise and less likely to be a menu feature. It continues to garner awards, like a Double Gold at San Francisco, and is a good "middle ground brand for the well," said Toph. "It's still very well known and a great quality for the price. It's one of the classic gin names, respected for quality for a long time. We're proud to continue to offer it and we'll continue to make sure it's visible in the store."
WHAT'S NEW, BOTANICALLY SPEAKING
With the category evolving quicker than ever and small batch gins appearing on shelves amid the titans, some old guard brands are revamping their image. Boyce at Bacardi noted that Bombay Dry will be introducing an updated package that they plan to have in the market by August. "We want to bring a more contemporary look and feel to it. Massachusetts is on the top of the list for priority," he said. The bottle will remain clear and have embossing and the updated label, still white, will have a cleaner appearance. They're replacing the cap with a tea cap similar to Bombay Sapphire's. The activation that follows involves on-site sampling and activating behind it. Boyce said they want to target more casual accounts, like sports and neighborhood bars, where Sapphire doesn't normally play.
Don't be surprised if Tanqueray looks different than you're used to. No fears, it's the same juice inside. Diageo has revamped the packaging on the franchise. The bottle is the same classic color, but the label has been modernized and it's taller and narrower than before. It started to roll out in the fall, but will soon be everywhere. "We needed to update over a few years to keep quality and premium cues," said Toph.
One of the longest anticipated introductions recently has been Bacardi's super-premium small-batch Oxley Classic English Dry Gin, which has been eight years in the works. Produced in England, it's cold distilled in a patented still that involves a vacuum. The process yields a bright, vibrant flavor that's not very juniper-forward because the distinct distillation process doesn't extract the intensely flavored oils from the juniper berries. Christine Moll, Senior Brand Manager for Oxley, said the team of experts that developed the product collaborated on "a vision to create a new gin that would capture the natural flavors of the botanicals. Every gin has a unique taste profile driven by juniper that derives from heat distillation. It's great to come out with something new and different that preserves the flavor instead of changing it through heat." The launch in Boston in February marked Oxley's fifth American city. The availability is small because the still only yields 12O liters per batch. The company is generating buzz by putting it in the hands of influential bartenders.
A STALWART CATEGORY DRIVEN BY INNOVATION
While many associate gin with Victorian London, the fact is that over the past ten years it's become a spirit with more international attachments. With gin production picking up around the world – particularly throughout Europe and the US – innovation has followed. Bill Toph of Diageo noted that Tanqueray No.Ten, which launched in 2OOO, was among the first ultra-premium gins that helped usher in the sub-category now referred to by several names, like "western" and "new world". Toph said the focus on that marque is on making sure it remains on people's radar as the category expands. "It's really only in the last five years that innovation in gin happened. Tanqueray Ten was really the beginning of it in the gin category. We're out there reminding people of different styles."
Hendrick's, laced with cucumber and rose petal, rolled out almost at the same time 11 years ago. The essential fact, though, is that what's good for one brand is good for the category. "There are so many new gins these days," said Hirst. "In a way, it's a good thing because gin was so dusty for so long. People are discovering the craft that goes into making it. It's creating a buzz for all gins. We've been lucky in terms of timing. Hendrick's entered the market when Sapphire was the only one doing something exciting in the category."
In addition to the many new brands that have emerged over the last few years, like D.H. Krahn, Aviation, G'Vine, and Bulldog, more brands are introducing inventive line extensions to reestablish their iconic names. Last spring, Beefeater unveiled Beefeater 24 to reinvigorate the brand, then Limited Edition Summer, which was released in June. "Beefeater is a leader in the premium gin category, and right now is a time to capitalize on the renewed interest in gin in general," said Pribble. "Beefeater 24 is in seven markets and has been a great success. It won best gin in San Francisco and helped reinvigorate the Beefeater franchise." Limited Edition is expected to do the same. Pribble describes it as lighter and fruitier, with a blend of the botanicals used in the flagship London Dry plus hibiscus, elderflower and blackcurrant. ⇐
She said they expect it to be depleted in three months. Off-premise visibility is driving that. Desmond Payne, Beefeater's master distiller with over 4O years of gin-making experience, has been spending time in the US for various industry and bartender events, like the inaugural Manhattan Cocktail Classic, which took place in May. "It's exciting to see innovation in the gin category. Desmond is one of the most experienced master distillers, and he's been having so much fun lately breathing new life into the brand," said Pribble. "People are interested in different styles. A benefit to modernizing the brand is that Beefeater can be perceived as a leader in innovation." Like Hirst, Pribble maintains the resurgence of gins helps generate excitement not just around specific brands, but the category. "People are eager to understand and learn more about it and the distinctions among gins. It's one category where all play well in the sandbox. We welcome innovation and new introductions into the category. All of it just spurs more interest."
Citadelle, which has seen growth, is another example of a London Dry style that's taken creative liberties. Produced in small batches at the Pierre Ferrand Cognac distillery, it's the only gin distilled in a 25-liter Cognac pot still and heated with a naked flame, as opposed to steam-heated. "The difference between steam heating and flame heating is the same as cooking on an electric versus gas stove," explained Lamy.
The brand's newest offering, Citadelle Reserve, which is aged for five months in a Cognac barrel, has so far been released in two vintages, not something typically associated with gins. A new batch went into barrels earlier this summer. "The pace is slow but sure. Citadelle Reserve is completely in synch with the trend of small batch gins. We're happy that our gin has a place in the category. When we started, it was a weird gin for a lot of people because not everyone understands small batch products. Now more people do."
Interestingly, another company even smaller than Pierre Ferrand is exploring the idea of gin and vintages. Berkshire Mountain Distillers in Western Massachusetts just finished its third batch of Ethereal Gin, which Chris Weld, the owner, makes in addition to his flagship Greylock Gin. Ethereal's recipe changes with each batch. The newest is more citrusy for summer and was released at the end of May.
Weld has been seeing a greater demand for his gins statewide, again validating that consumers are getting more adventurous with their gin selections. Presently he says he's in more than 3OO accounts. The latest batch of Ethereal yielded 4OOO bottles. (He produced 2OOO bottles the first time, the second batch was 3OOO.)
"The whole gin world is coming alive again," said Weld. "There's a lot of interest in things like higher proof gins, so maybe that could be something in the lineup in the future. I think people like to have sense of attachment to something and the fact that our gins have a local cache is great. Tourists come in and like to have something to local. And they're not ubiquitous. We're in a tenth of the accounts in Massachusetts, accounts that like to have something not everyone else carries. It's a reverse discrimination, of sorts. People don't always want the big granddads anymore. They want something neat and different and not on every other shelf in the country. We can adapt really quickly as a small distillery. It's great to change the Ethereal recipe and having that fluidity." This latest Ethereal, by the way, he recommends in a Last Word cocktail. Greylock is a fine go-to gin for an Aviation.
After starting the licensing process in 2OO6, it took about nine and a half months for Bob Wood to get his permit to fire up the stills at Ryan & Wood, Inc., Distilleries in the north shore town of Gloucester, Massachusetts. In June 2OO9, he unveiled his vodka and then, around Thanksgiving, he launched Knockabout Gin, which he and his wife are self-distributing. It's primarily available in Essex county and at retail outlets he refers to as "destination stores" like Julio's in Westborough, but he said that if any Boston-area retailer is interested, he can certainly get it to them.
Bringing craft distilling to the fishing-industry-centric was a way for Wood – who long worked in fish processing – to diversify industry in the seaport town, which is necessary for the town's fiscal health given how the ever-changing regulations around fishing are affecting the fishermen. He classifies Knockabout as "dry" in the sense that there's no added sugar, and "west coast" in style, a term he uses to refer to the sensibility of California producers. "When gin was developed on the west coast, Fritz Maytag and a few others in Spokane threw everything at it because they were going for flavor. We have ten botanicals that we use," Wood said, noting that his formula is heavy on the citrus and cinnamon. He's been welcoming visitors to his distillery and doing store tastings to get the buzz going about Knockabout. As far as drinking it, he sees the future of gin leaning toward using it as a modifier in a drink instead of the base, given that many boutique products boast distinct botanicals. He also notes that his gin has a thin viscosity, lending itself to easy mixing. At Azorian Restaurant in Gloucester, the bartenders mix equal parts Knockabout with an Azorian tangerine liqueur and top it with sparkling wine.
BEYOND GIN AND TONIC
Hirst probably put it best when she said, "The magic of it all is our ambassadors and their relationships. When an ambassador meets with a bar manager, it's almost like two chefs chatting and trying to figure out recipes. That's how the trade gets trained and how cocktails get onto the menu. It's important to get Hendrick's on, so consumers can scan a menu and give it a go. There are so many delicious cocktails about and they're all competing for a relatively small number of consumers." Indeed, cocktail menus are a dependable way to pique a consumer's interest in a brand. Hirst acknowledges that while gin is still generally associated with a gin and tonic, which goes hand-in-hand with summer, the simultaneous trends of returning to classics and experimentation has made gin a spirit that transcends seasons, slowly but surely.
If anyplace proves that, it's Woodward in the boutique Morgans Group's Ames hotel that opened in Boston in November. Uzay Tumer, Director of Food & Beverage at Woodward, said the most popular cocktail since opening day has been the Model Behavior: Hendrick's and sparkling wine crowned with cucumber foam. "Obviously, we didn't want to only feature classics, but also signatures of our own based on classic methods and style," said Tumer. "In thinking about that, gin played a huge part. We want to get away from the 199Os and the early millennium trend of fruity vodka cocktails. If we consider the martini to be the king of cocktails, then gin is the crown it wears." Other gin drinks have already come and gone with the season. The Aviation, with Aviation Gin from Oregon, was on the fall/winter list and the summer gin feature is a Bee's Knees with Bombay. But the Model Behavior stayed constant. "Sure, people drink more gin in the summer, but they think of gin and tonics. There are so many great summer gin drinks – I like Tom Collins, blackberry brambles, Clover Clubs, or Ramos Gin Fizzes."
Tumer believes that featuring gin drinks is good not only for the bar, but for the comprehensive Woodward experience. "Introducing people to cocktails with gin that are on our list is definitely the best approach I found for turning people onto the spirit. But gin is such a big part of the classics because it's more aromatic, food-friendly and complex. It's a more interesting go-to for bartenders to work with." In a sense, having more complex drinks than a martini or gin and tonic is part of the appeal. "People aren't afraid when they see us hand-crafting things. They're not thinking, 'This is a gin cocktail.' Men and women both love the Model Behavior. The gin isn't scaring people away."
At Alibi, the perpetually packed bar at the Liberty Hotel, General Manager Dimitra Tsourianis has added gins to her initial inventory of Tanqueray, Sapphire and Hendrick's. She recently picked up Plymouth and is looking to add Martin Miller's. "I see a lot of gin martinis going across the bar. I really notice it because it's something I never really drink," said Tsourianis, who's partial to vodka. Among the more popular drinks on the Alibi menu is the Green Mile, a riff on a dirty martini with Hendrick's, pickle juice (from a Grillo's Pickles, a local purveyor) and a spot of Sriracha hot sauce. "It's fun and savory – definitely not your typical martini. Vodkas have been everywhere for so long, and now I'm seeing more gin. We sell Tanqueray and Bombay Sapphire equally, and have Hendrick's pulling up the rear." She noted that Hendrick's has a cult-like following, especially with industry folks. But in general, she observes more consumers willing to branch out. "It's been crazy for so long with all the vodkas out there. People are more adventurous with all cocktails these days. They're excited to taste something different." ⇐
The Green Mile proved intriguing enough that she ended up listing it year-round when she intended to keep it only for the winter. The new summer drink, Doing Thyme, is at the other end of the flavor spectrum. A thoughtful mix of Bombay Sapphire, apple cider and blueberry marmalade, it's shaken and topped with Prosecco and garnished with a sprig of thyme. Another one that was popular last summer, and she said will likely be back this summer, is cheekily dubbed But I Don't Like Gin. "That's what I hear all the time, then people try and love it," she said of the mix of Plymouth, watermelon puree and lemon juice. The trend has changed so much that lately, she said, she's been considering additional new world gins, like Cap Rock and Old Raj.
But gin still isn't everyone's idea of a comfort drink. Ben Greenley, Manager at Christopher's Restaurant and Bar, a neighborhood spot in Cambridge, said gin is "very stable," but he's not seeing growth. The bar typically stocks four brands, mostly marquee names. They have carried Berkshire's products, though. "In terms of smaller local stuff, we sell it quickly when it's part of a special, when we drive attention to it. It's easy to sell if we give it prime space on the menu and talk it up. Gins aren't really grabbing a real following," he said. Once it's off the menu, Sapphire, Tanqueray and Hendrick's sell equally and Plymouth lags a bit. "We have a diverse customer base, so we do have gin martini drinkers, but they're usually people who fit classic old-school stereotype. You might find a younger hipster getting a gin martini, but not often." He noted that gins move best when they're part of a sweeter cocktail. "If you package it up in a delicious way, they go for it. I don't know if it's reached the casual dining scene yet. We attract beer-centric clientele." He maintains that Hendrick's managed to break through because it's a more easy-drinking tipple. But in terms of packaging cocktails, Greenley found success with the Lakeside Martini, which he describes as "a vestige of the St. Germain craze of a few years ago. The tall drink is Tanqueray, St. Germain and splashes of orange and grapefruit juices with tonic water. "It's a great to drink for outside, and we sell tons and tons in the summer. It's a perfect example of packaging it up and using it as one element instead of as the main player."
Nevertheless, as Hirst asserted and the aforementioned managers bear out, the most effective way to get people to try a gin is in a cocktail. Brand managers are aware of this, so for new entrants into the category, cocktail lists are the emphasis. Moll of Oxley said that her focus is on-premise accounts (though that has a lot to do with logistics of limited supply). Bond (in the Langham Hotel), Trina's Starlight Lounge, Davio's, and Eastern Standard are among the first accounts to feature it. While she notes that a simple martini is the best way to discern the distinct flavor, bartenders are already working it into other drinks. Adam Kischel at Davio's created the Davio's Nojito, with Oxley, Domain de Canton, blood orange juice, and agave nectar.
Anshuman Vohra, who developed Bulldog, a premium gin that launched in last year and expanded in the fourth quarter, said he's pleased with the response of the Massachusetts market. Bulldog, made of an exotic array of botanicals, like poppy, dragon eye (lychee's cousin), lavender, and lotus leaves, is sold in more than 5OO accounts and he's focused on not going too broad. Citing that his target audience is professionals between the ages of 22 and 4O, his accounts include higher end bars, like the W Hotel, the Mandarin, 51 Lincoln, Hotel Indigo, and Bond. While he considers Bulldog mixed with lemonade the brand's signature, the company has launched a list of spring/summer cocktails for 2O1O, but that's just to get bartenders thinking. "We encourage creativity," he said. He said that they have an ongoing incentive for mixologists in major markets to develop a Bulldog cocktail for their drink list and submit it to the brand team. Drinks are selected for seasonal publications, and the bartenders are compensated. "The wide variety of items that we've used is breathtaking. I never thought there was so much you could do with it," he said.
WHAT'S IN STORE
Steve Wilkinson, owner of the three Supreme Liquors stores (in Cambridge's Central Square, Dorchester's Fields Corner and Quincy) said gin has always been a staple across the board, but now more than before he sees the category growing. "The younger drinkers are into gin now. To be honest, it's the category that's the last to come along. You think about bourbons, rye, tequila sales, and I think gin is finally taking off. It's mixable and a new generation is onto it today," he said. "People are still buying vodka, but people who did drink gin are now going back to gin. New drinkers who are coming of age drink gin. That translates to the Cambridge store, because it's a college neighborhood." That store also caters to a European clientele. "I'm definitely seeing an uptick on super-premium gins, eclectic ones. I think you can sell anything in Cambridge, all spectrums of the price." But even with people being more experimental, Hendricks, Plymouth and Bombay Sapphire are among the better selling gins there.
At the Fields Corner store, which he recently expanded, gin had been in decline for several years, but now it's not only holding steady, numbers are getting plumper as people trade up. "Gin has always leaned more towards brands like Seagram's and Gordon's. Pernod partnered up three years ago, and now we're in the third year of double-digit growth. When they started their program to refocus on certain brands with more in-store training, more features and ads and POS items, they were looking for modest growth over three years. We've surpassed it every year. It baffles me. And we've seen the biggest increases in the urban store," he said, referring to Dorchester. A brand he noted for doing exceptionally well is New Amsterdam, a Gallo product. He chalks that up to it having an imported look and more domestic pricing. "It's promoted heavily – they do a lot of in-store tastings and are creating a brand out of nothing. It's more and more on the scene as it moves forward," he said.
Gary Park of Gary's Liquors in Chestnut Hill said he still finds gin sales to spike in the summer months, but he's seen a solid rise in interest in the artisanal new world gins, and has brought in a variety of new brands, like Blue Coat, which is produced in Pennsylvania. He attributes shoppers' curiosity to the press the gins are receiving. "I've been showing people a lot of the new gins, but people still tend to wait for the weather to get nicer before they buy it." Park has seen the still sluggish economy take a toll, but not in the sense that people are trading down. He's noticed that for the higher end marquee brands, people are buying fewer 1.75-liters and more liters and 75Os.
TRICKS OF THE TRADE EDUCATION
Of course, all the advertising in the world cannot sell a brand better than a personal recommendation from a knowledgeable bartender or retail associate. Thus, brands are channeling resources and energy into trade education like never before. Key initiatives for Beefeater included day-long symposiums in New York and Los Angeles. Key Boston bartenders were invited to the New York event at the W Hotel, which featured both Plymouth and Beefeater's master distillers as well as industry experts. "Because we have such an enviable portfolio in the gin category, we've taken a lead in trade education," said Pribble. "We focus on overall gin education. It's interesting how few bartenders know the different styles of gin – that London Dry is different from new world styles versus Plymouth style. Sure, the top accounts have an understanding. But we try to get across that two gins on the back bar doesn't cover all the needs. We do education on how different styles complement different drinks. Expanding gin on the back bar adds credibility and cultivates the interest of consumers."
For Hendrick's, the focus is driving home the quirky Edwardian-era world that the gin's image embodies with bartender appreciation events. Instead of holding a cocktail competition, for instance, Hendrick's organizes croquet tournaments in major markets, like Boston, offering the trade a chance to socialize. "I think ultimately, it's about bringing fun into gin and bringing to life the madcap, witty nature a lot of people enjoy. It goes beyond being a gin, it's a personality. There's so much out there that's modern and clean and clinical. It's a wonderful nostalgic comfort when you bring the Victorian era to life, but give it a humorous twist. We have fun with the trade through education – it's quite theatrical. We bring to life the flavors and cocktails our ambassadors create," remarked Hirst.
Bombay Sapphire is in its fourth year of partnership with gq and the US Bartenders' Guild for its "Most Inspired Bartender" contest, which they're expanding into more markets, said Boyce of Bacardi. The contest involves having bartenders submit Bombay Sapphire cocktails for a regional competition with a final showdown in Las Vegas. There is a big emphasis on Sapphire's "deconstructed tasting" events, an online and live experience that explains the different botanicals and vapor infusion. They're ramping up efforts to bring the experience to the trade. "We want to give the trade an opportunity to understand the 1O botanicals in Bombay Sapphire, and to taste each botanical so they understand what each brings to the liquid. Then we have a kitchen table where, once bartenders go through course, they can create cocktails using those ingredients."
Tanqueray is overseeing two programs, one with industry leader Steve Olson of AKA Wine Geek that's focused on gin education for a broad range of on-premise folks as well as distributors. "While he's a leader in mixology, he has an interesting philosophy that whether you're a mixology account or a sports bar, a full range can participate using a handful of ingredients in ways that combine with great spirits," Diageo's Toph explained. "Even a neighborhood bar with cut-up lime, lemon, orange, and a few other things can engage in mixology and can make a wonderful drink – and everyone deserves a fantastic drink experience."
GETTING AND STAYING ON THE CONSUMER'S RADAR
These days, it seems, a brand needs to be present on Twitter and Facebook as much as it needs to have a logo. It's as good as a steady stream of information to consumers. Pernod goes beyond the brand-centric identity on social media and brands its presence on Twitter as @drinkenglishgin. "We're focused on publicizing activity around the world with gin overall," said Pribble.
Boyce is looking forward to this new fiscal year. In mid-May Bombay Sapphire launched a partnership with the Independent Film Channel. There will be one- to two-minute vignettes on the cable channel as well as a documentary piece. "They're doing the production side for us and we sponsor various movies during the week. We think the IFC appeals to gin consumers. It's avant garde compared to other stations, and it's a curiosity that drives people to that channel," said Boyce. "We want to give consumers the gin's story from bush to bar in terms of sourcing the highest quality ingredients and the process to create it and what the end result looks like in terms of relating to consumer," he said. He believes that with the growing interest in where food and drink products come from, there are parallels with other industries. "It's like chocolatiers sourcing cocoa plants to make chocolate." The brand is also partnered with Russell Simmons' Arts for Life, a charity foundation, to highlight upcoming artists to bring their work to life in local markets. To that end, there will be a nationwide competition for work inspired by Bombay Sapphire.
A high-profile Zagat survey established Tanqueray the best gin for a gin and tonic, a message that Toph said will be communicated through the line. "It reminds people: you love it. This year brought back focus on classic drinks, and still one of the biggest bar calls is for Tanq and tonic. It's always been part of what we've done, but we're really bringing it to forefront. The time is right as gin category get momentum. With the change in the economy, people are shifting to the classic and to the home. Simple, classic cocktails have a big role to play," he said. "A G and T is easy to make and the Tanqueray and tonic will be the message on- and off-premise across the board. We take that to off-premise, where consumers can submit a Tanqueray and tonic recipe on Facebook. We think that since it's only two ingredients, it makes a great base for lots of drinks. People can put their own twist on it, whether that's adding mint or a whole bunch of other ingredients." The winning recipes will be on cards in stores.
The brand also curates a blog, weresistsimple.com, which involves a wide range of noted personalities – musicians, actors, stylists – who write about different topics, from food to travel to sports on the brand-bolstered blog with the tagline "Respect Complexity". "We're using this as a way to demonstrate the multifaceted nature of the brand," said Toph. "The bloggers constantly update and they can bring that to life. We've joined forces to engage on a deeper level for people to explore all types of pursuits. We love the ability to have a two-way conversation."
With off-premise sales picking up, Hendrick's has stepped up consumer education. "You have to make sure that you educate people on how to consume Hendrick's at home. You get all these amazing drinks at bars, but they're tricky to recreate," said Hirst. A major part of that involves large-scale samplings in bars and, on a even larger scale, the Newport International Boat Show in September. Hendrick's sets up its "Boneshaker Bar" which attracts about 4O,OOO visitors eager to sample. "It's an opportunity to show off the gin's versatility – even to people who think they don't like gin – and teach them how to make simple cocktails at home. They're engaged, serious and friendly." Guests receive recipe cards and the opportunity to chat with the team. When consumers are speaking with a brand ambassador who reminds them it's better to mix with fresh juice, for instance, it sticks better than if they read it in an article.
Lamy of Citadelle is conducting more in-store tastings lately in addition to working with organizations, like Alliance Francaise for cultural events. "I am talking with consumers all the time, and it's working."
PUTTING THE "GIN"
IN "BEGIN"
Everything old is new again, or so the saying goes. While gin's origins stem back for centuries, it's hardly sluggish in its old age. With the widespread interest in classic drinks growing concurrently with the impulse to create new cocktails, gin – both historic and forward-looking, fixed and versatile – is poised to integrate well with both movements. With more and more educational programs working on both the trade and consumer fronts and an increasing number of brands working with mixologists to ensure the spirit breaks out of its summery gin and tonic confines, it's safe to say that the botanical elixir will continue to raise its profile at the bar and at the register for a long time.