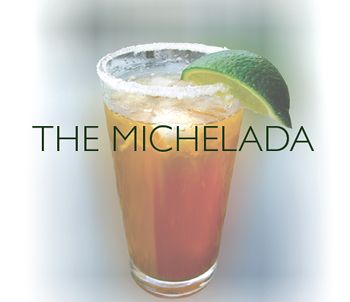 We LUPEC ladies are typically content to leave all things beer to the guys over at beer advocate. Despite this, we do have a few beer cocktails up our sleeves, such as the Chelada and Michelada, which happen to be ideal for summer sipping. These beer drinks were born in Mexico and pop up every so often in the literature of beverage when the warmer weather months roll around. You may be hard pressed to find a variation on the drink list at your local, but these drinks are easy enough to mix up at home. The former makes a fantastic accompaniment to tacos and salsa verde enjoyed on warm evening on the patio; the latter pairs perfectly with your morning-after hangover.
The Chelada and Michelada appear in various incarnations throughout Mexico and Latin America, and like many provincial specialties, will taste different wherever you sip them. As with most of the beverages we cover, there is considerable debate as to the origins of these drinks. One story tells us that adding hot sauce and lime to beer was a popular practice in Mexico in the 194Os. In another, the practice is linked to a 195Os-era advertising campaign by Tecate, which introduced the custom of serving lime and salt alongside canned Tecate beer to make the newfangled product seem more sanitary in a bottle beer world.
The question of the name, Chelada/Michelada, is yet another mystery. Some link Michelada to a bartender named Michel Esper who allegedly concocted the drink on a hot day at Club Deportivo in San Luis Potosi. Others tie it to General Augusto Michel who slugged his beer with hot sauce and lemon juice during the Mexican Revolution. Perhaps the name is simply a colloquial combination of the "mi", the Spanish word for my and "chelada" a variation on the word "helado", which means cold, frosty or freezing.
To some opinionated imbibers, a "Chelada" is a beer served with lime and salt, almost like a Margarita made with suds; a "Michelada" combines the same with Tabasco, Worcestershire, and other savory things, a sort of Bloody Mary with a beer base. Ask for a Michelada in some towns and you'll get a beer-based concoction made Clamato, which is exactly what it sounds like: a blend of tomato and clam juices, among other things.
Go forth and experiment, readers! But don't knock the clamato version until you've tried it.
MICHELADA
Adapted from The Craft of the Cocktail by Dale DeGroff
1 ounce fresh lime juice
3 dashes Tabasco sauce
¼ ounce soy sauce
2 dashes Worcestershire sauce
pinch black pepper
1 ounce Maggi seasoning or Habanero sauce
12-ounce beer of choice
saucer of coarse salt
Rub a lime wedge around the lip of a beer glass, then dip it into a saucer of salt.
Mix the first six ingredients in the glass.
Fill with ice and top with your favorite beer.