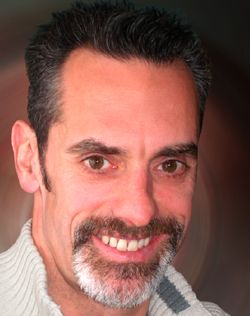 AARON FRANCISCO 48, General Manager, 111 Chop House, Worcester, MA
Rangy, keen-eyed, impulsive, Francisco is senior beverage buyer for multiple award-winning Worcester Restaurant Group's three destination restaurants. These brainchildren of owners Robb and Madeleine Ahlquist are: The Sole Proprietor (since 1979), 111 Chop House (1999, where Francisco is also GM), and Via (2OO7), the latter two side by side on Shrewsbury Street. Francisco's Chop House wine list is robust, long, ever-evolving, with minimal overlap with Sole and Via. After feints at architecture and engineering, Francisco found his chosen profession through bartending in Manhattan. "I liked the speed, energy, adrenaline, instant gratification, hospitality." With a degree in communications, he worked his way up through the Group's management. He's overseeing a complete interior renovation with glee, drawing on his flair for design.
AS THE GROUP GOES Top down from the Ahlquists, what we do is this: serve up the highest quality products at the best possible prices, without going bankrupt. That applies to food, drink, ambiance, and staff. Excellence is our baseline. We see ourselves competing with Boston's best. As general manager, I'm not supposed to get overly involved in the wine, but I love it, so I do it.

THE GAME PLAN We're organized: inventory Mondays, orders on Tuesdays. We trade and swap cases, as needed. All listed wines are in temperature-controlled storage, whites in separate glassed bins, holding about a case each. We back up high-volume wines here; at shift beginnings, we pull what we need. Wednesdays orders come in and we reload, so it's full. Technically I'm supposed to oversee orders, but I'd rather not dictate and let our buyers learn by trial and error.
I've got enough to deal with my own list.

111 WINE LIST It's dynamic and exciting, and it all sells. Our 3O wines by the glass are nearly all rated 9O-point plus in the wine mags. To customers, that enhances the wine's value. Our printed list – around 25O – evolves weekly; today 16 are in the wine spectator Top 1OO.
FLAVOR TRENDS Big Italian wines are now at Via; Chop House doesn't carry many – if people want the Italian experience, they go next door. Negative trend? Pinot Noir has peaked and died since Sideways, maybe three bottles a night. Whites make up about 2O% of sales, not much bubbly. Zinfandel comes and goes, but when Seghesio made the wine spectator Top 1OO, it flew out the door. Big Zins are still a challenge for most wine-drinkers; they're really intense, especially those old-vines.
FRENCH DISCONNECTION Worcester people don't drink French wine. If I had to point out my biggest single failure in my job, it'd be French wine. I don't drink it; I don't understand it; nobody buys it. I ask myself: does my lack of knowledge keep it slow, or does its slowness keep me from educating myself, getting into it? It's a back-burner item I spend no time on. They drop their prices, distributors push them, the French understand their predicament in a flat global market, they're Americanizing their labels, listing varietals – but who's listening?
MALBEC FACTOR It exploded on us. I only knew it as a blending wine; we'd had Cabernet Franc on the list once in a while. We went from one customer asking about it a few years ago; I tried it, figured it'd be a fad. Now it has a whole section [ten]. Bodega Colomé – we cannot keep it in stock, one of our top five in sales this year. Luigi Bosca, Catena – really hot. Malbec has taken over from Merlot as the 'approachable' red. It's new, it's sexy, it has more to offer than most flabby Merlots.

WINE SAMPLERS We've never done it here. Via is trying it because people struggle to understand Italian wines. We're watching to see how its trial run goes over. People may say, "Ooh, I didn't know it tasted like that!" Chop House customers come in with confidence, not to learn, but to choose. We used to draw from the neighborhood, but now it's more a celebration and occasion crowd, a destination spot, which raises the bar for us.

LIQUOR SELLS Young drinkers are into vodka. With the martini craze, all three restaurants run a $5 martini; we cut an aggressive deal with 42 Below, buying package-store drops. Though it's been a success, it hasn't hurt our high-end vodka, which we feared. I still buy 3 to 4 cases of Grey Goose a week. Our creative bartenders are always dreaming up new drinks. Our renovation will revamp the bar to show off a dozen or more high-end Scotches, Cognacs and bourbons. Tequila's big: I used to buy a bottle of Patron every six months, now I buy six bottles a month.
SMALL BEER We don't do a lot of beer. Steak houses tend to have very few drafts. When we opened, I tried eight lines, but they've dwindled to five, with refrigeration-wrapped lines to extend keg life. You have to turn 'em and we don't. We do sell Sam Adams to business travelers as 'the' New England beer experience.

PERSONAL PHILOSOPHY We've set the levels high, so it makes for an exciting chase. I dine in all three restaurants with my wife, and I'm nitpicking with my notebook out: 'that light's out, fix that door, this looks horrible!' I want people to love this place as I do. It's like throwing a party at your house: everything has to be perfect – glasses polished, dog groomed. The owners tell me not to get depressed if something's out of whack. It's a pride factor. The designer in me comes out, having watched my father. I watched [top restaurant designer] Peter Nimitz work on all three of these places and he often wishes I'd shut up. We're going to really change the look, but keep the wall-art and mahogany.
STAFF EDUCATION Most exciting facet of our beverage program is turning young waitstaff into great winesellers. Madeleine, the owner and a teacher, is big on educational programs. We give two weeks of training to new staff before they hit the floor; it's like learning a language. Premeals, 3O minutes on weekends, cover 1O minutes of wine: pricing, flavors, trends, new product, regions. I share everything I do with the staff to help them understand and sell, so they don't lose sleep over customers asking: 'Can you suggest a wine?' Our quarterly testing on wines and menus is for all staff, every several months. Of course this pays off, sometimes royally. Case in point: Amber came in as a good kid, decent waitress, but she took a liking to it, educated herself, and is now pushing to be our best wine seller. She sells with ease and confidence, even with our enophiles.
RECIPE CARDS Our wine trainer runs sit-downs with staff, who have extensive 2 ounce tasting flights to annotate at their own pace (nose, body, flavors, finish). For specific wines, waiters can query our Aloha database with little note cards on wines to read or even hand to the customer.
TWO WINE-DRINKER CAMPS We joke about us falling into wine camps, like Republicans and Democrats. Some drink only expensive reds, but can tolerate cheap whites; others tolerate cheap reds, but drink expensive whites. Being in the former group: I'll drink a cheap white at a wedding, but don't pour me a cheap red! Most of the women here go the other way: 'I can drink a cheap red, but if it's white, it's gotta be good!'

GROUP'S COMMON WINES Ferrari Carano Tre Terre Chardonnay, Rombauer Chardonnay, Silver Oak Alexander Valley Cabernet Sauvignon, Meridian Chardonnay and Cabernet Sauvignon – formerly known as our 'house wines'. 111 and Sole criss-cross better with wines and clientele base; Via goes its own way, trying to keep to Italian, but bending to current tastes.
WINE DINNERS We started them last June to combat the economic downturn. They're priced at $59 for a four-course, five-wine, blow-your-mind wine dinner, all inclusive. The head chef, Ben Stevens, and I work to match the flavors together. We cap it off at 36 people and they sell out.
NAPA'S MY MEAT I love Napa. I've been five times, next time will be with my wife. My dream is to retire there, driving around in an old Ferrari, doing tastings or tours for the wineries. My favorites? The straight Caymus Cab: it's unique even for Napa, earthy and wonderful. I could pick it out of a line-up. Have you tried this Hall? You must! It's a sophisticated, complex, tannic, powerful, Cab – not Caymus, but real good. Chappellet's another one. I love Plumpjack's flavor profile; we can't keep it in stock. Even the reserve, astronomically (for us) priced at $25O, sells steady.