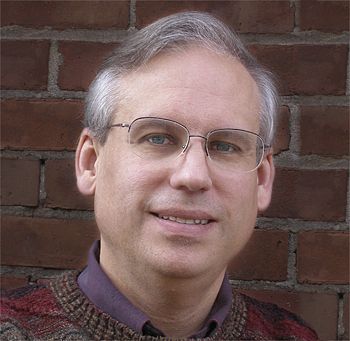 CHRIS PEDERSEN – 49 Charles Street Liquors – Beacon Hill, Boston, MA
Candid and casual, Texas-born Chris Pedersen arrived in Boston as a computer specialist, and turned a love for wine into his life's work when he became manager at this venerable Beacon Hill shop. He turned a faded business around through his passionate immersion, thirst for knowledge, even hands-on winemaking. With its surprisingly capacious footprint, keen selection of single-malts (125) and specialty Bourbons (5O) – strong web presence and handsome but practical look – Charles Street Liquors has a will soon be featured in market watch.
HOBBY TO CAREER
Wine has been important since high school dinner dates in Houston, when the owner of an Italian restaurant helped me choose a nice red wine. The right wine with the right dish made a 1+1=3 equation. That led to wine classes, tastings, dinners. My wife and I cultivated that interest together. My background, in geology, geophysics and computer science brought me to Boston in 1992, though I kept my wine interest up through purveyors. By the time my company shut down after 9/11, our daughter was a year old, and I'd seen the writing on the screen: software outsourcing and all-night server rebuilds was turning the computer world to younger, distant forces. When Gilbert Distributors, a wine tasting acquaintance, approached me to help build their company, I saw it as a chance to turn a hobby into a career.
FIT FOR THE HILL
After several years with Gilbert, I heard that the manager of Charles Street Liquors, my biggest customer, was leaving. I asked to meet the owner, and we hit it off nicely. He wanted to turn what had been a bankrupt store into one that replicates a fine wine shop in London. The beer selection was already in place, but wine and spirits needed rethinking, and the whole plant needed a serious upgrade. Right away, I loved the one-on-one interaction with customers.
CHANGED IMAGE AND FACE
Lots of changes in the physical layout have occurred over 5 years. We took out three huge branded soda coolers and put in several un-branded smaller wine coolers, single-door for greater cooling efficiency and less electricity. There's a custom built, marble-top tasting bar, better than a folding table for tasting serious wines. Clear simple signage is important, because you can't staff knowledgeable wine people on all shifts, 1Oam to 1Opm.
LOCATION, LOCATION
Our proximity to Beacon Hill has meant interesting walk-ins of all types. When
the Liberty Hotel hosted the owners of the Italian winery Ornellaia, we got to hold a tasting of their current wines.The Red Line brings in lots of people, too. Concierges know us, and may call in for special bottles – Sir Ben Kingsley, the Shakespearean actor, had a fondness for Argentinean Malbec.
MINIMIZED MARKETING
We use many of the original wooden racks, but I've minimized shelf-talkers and moved most from the facings to under the top bottle to reduce visual clutter. Occasional reviews, too, but the winery description – varietal, aging, flavor profile – will better help customers determine whether they might like a wine, not numbers. Likewise, my manager selection tags are used sparingly, to highlight a new item, a superior review, a special purchase, hype lesser known wine regions (like Jumilla, Cahors, Trentino, Salta). We've had reviewers on Yelp write, "I never go wrong with a manager's selection." It boosts the hand-sell, that consumer education process, when you're not there.
HOT WINES
In this economy – the average dollar price is down to around $15 from $21 in 2OO7, and dropping. People want to find the really good wines in the lower price point: that's a major part of my job. Drinking a good bottle from different countries and hemispheres every night can really make you feel like a global traveler. I started bringing in California wines I loved and owners I knew – Stephen Ross and Midnight Cellars – that I could hand-sell with confidence. You have to carry big names, but it's the small producers who are making fine wines, well-priced with great character. Not that same-old oaky chardonnay.
SMALL-GUY SHAKE-UP
We can stock 11OO SKUs on the wine floor, good but not huge, so I focus on important regions, and I like to go after quality, boutique wineries, ones I get from smaller direct importers. It's important to cut out those middlemen, with European imports – especially France and Italy – in a declining dollar market. DB Wine in Wellesley finds small cellars and chateaux making great wines at 1/3 or 1/4 of the price. Gilbert, whom I helped build, cultivate fine contacts in Paso Robles.
Café Europa has an amazing selection of fine Pinot Noirs; Dee and Todd are forging a growing reputation among quality domestic producers. California, Oregon and Washington are still an infant wine country compared to Europe. They're learning fast, figuring out which varietals and which clones work best in Paso Robles.
LEADING EDGE
Experienced employees are a must: customers look for people who know what they like. We base our edge on good people, knowledgeable staff, excellent customer service, and terrific selection. Belgians come in and are amazed at our selection of their beers. Our big screen HDTV keeps clients involved during sports events. Sports and beer and spirits intertwine quite a bit, people have parties for big games, and you'd be surprised how many turn to wine.
CRAFT BEER
Domestics have become huge, with sales skyrocketing, one of the few growth items we saw in 2OO9. They've become more available, as people become bored with factory brands. We have 1OOO beer SKUs out there, with two entire walls of 22 ounce 'bombers', 17O Belgians. Dogfish Head – all sizes, packs, flavors – we sell like crazy. They make small batches of many flavors, keep quality sky-high, and so create consistent demand. Since they built a new brewery we've noticed supplies have improved, but they keep the prices up, too. Sam Adams – craft or not – is a consistent seller, especially Sam Summer: it's light, fresh, people love it and it'd sell year 'round. Southern Tier (upstate NY) has had success with bombers, like Unearthly (my favorite) and Pumpking (a bestseller). Rogue and others from the West Coast come East regularly and do tastings and dinners (like at Redbones). The Allstrom Brothers host several big Beer Advocate events a year; they are a force.
BIG SPACE
We're one of the larger downtown stores with about 19OO square feet, with the same in the basement for storage. My business partner owns the building; this gives us a huge competitive advantage in being able to take large case drops and bulk buys in buying wine or craft brews, as our cool cellar can house those made for bottle conditioning and aging. I'm shocked how often Canadians (stuck with state-control shops like Vermont and New Hampshire) come down to stock up on beer after a Maple Leafs or Canadiens game with the Bruins at the Garden.
HOT WIRES
We love to hunt down obscure labels, odd Scotches and weird liqueurs that people have found in their travels. We can Google the product, contact the importer and see if a distributor will bring it in. We get lots of email requests and do a lot of business on the web.
SPIRITS RISING
We converted a cigar humidor (diminished, overtaxed) into a high-end liquor locker. Specialty allocated bourbons are big: Buffalo Trace, Black Maple Hill, Eagle Rare, Pappy Van Winkel, Colorado, Rogue. Elmer T. Lee draws a customer in from Acton. Sam Adams Utopias, many sipping rums, aromatic gins. We love locals, like Tripe Eight Vodka, Berkshire Mountain Distillers. As for Scotches, we keep a good relationship with other dealers, like Joe Howell at Federal Wine and Spirits, and supply each other bottles as customers call for them.
WALKING THE WALK IN PASO ROBLES
I've actually gone out to Midnight Cellars and made wine the last four autumns. I've walked the fields, done the crush, the punch down, done chemistry on the grapes, [stood] for eight hours a day at the sorting tables. Midnight's one of the original wineries – #19 bonded winery among around 2OO now. It's the fastest growing region in the state because land prices are reasonable and growing conditions are superb. Especially on the west side, with rolling limestone hills and ocean breezes. Zins have always been great. Cabs are terrific with small yields.
This year I purchased grapes, all organic, and made a chardonnay. We're gonna bottle it and sell it here – two barrels, 5O cases, my label. (Bina's Enoteca 26 and Lala Rokh did the same thing, contracting with an Orvieto winery). I'm hoping to make a red next year. Distributor? Not sure yet. I've had three offers!