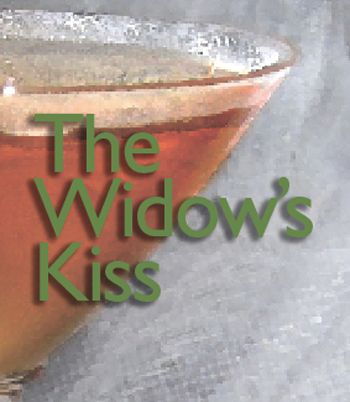 Endangered Cocktails: The Widows Kiss
COCKTALE The obscure cordial and liqueur bottles interspersed among the familiar spirits that line the back bar may be easily overlooked by most bar guests, but LUPEC Boston finds few bottles so intriguing. Often steeped in history and tradition, many of these strange potions play an important supporting role in delicious pre-Prohibition-era classics. Yellow Chartreuse and Benedictine are perfect examples, and both feature prominently in The Widow's Kiss.
Invented by George J. Kappeler while he was head bartender at the Holland House Hotel in New York City, the Widow's Kiss is a bewitching combination of Applejack and Angostura Bitters with those two storied herbal liqueurs. Chartreuse and Benedictine trace their origins to monastic orders in France (the former in the French Alps, the latter in Normandy) and both are made from closely guarded proprietary recipes that were nearly lost during the French Revolution. Perhaps you've overlooked the Chartreuse and Benedictine bottles on the back bar in favor of fruity, flash in the pan sweeteners, but these august brands have been produced for over 4OO and 5OO years, respectively. They've outlasted many a drinking fad, and many more enthusiastic drinkers.
The Widow's Kiss was such a hit during Kappeler's reign at the Holland House that it made it into all the major cocktail books including his 1895 volume, Modern American Drinks. It also exemplifies a trend that began around the 188Os of American mixologists reaching beyond the maraschino, curaçao and crème de noyeaux bottles for complex herbal liqueurs to create new palettes of flavors as they innovated new recipes. Fortunately for us, they haven't stopped. We'll drink to that.
---
THE WIDOW'S KISS
1½ ounces Applejack
¾ ounce yellow Chartreuse
¾ ounce Benedictine
2 dashes Angostura bitters
shake in an iced cocktail shaker, as you recklessly break the cardinal rule of stirring cocktails that contain nothing but booze, then strain into a chilled cocktail glass.
Cin cin!