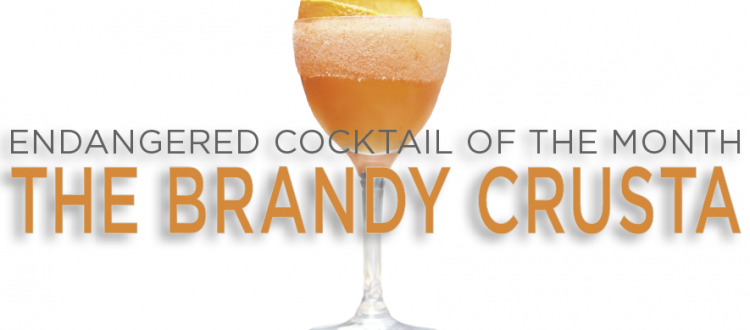 ENDANGERED COCKTAIL OF THE MONTH: THE BRANDY CRUSTA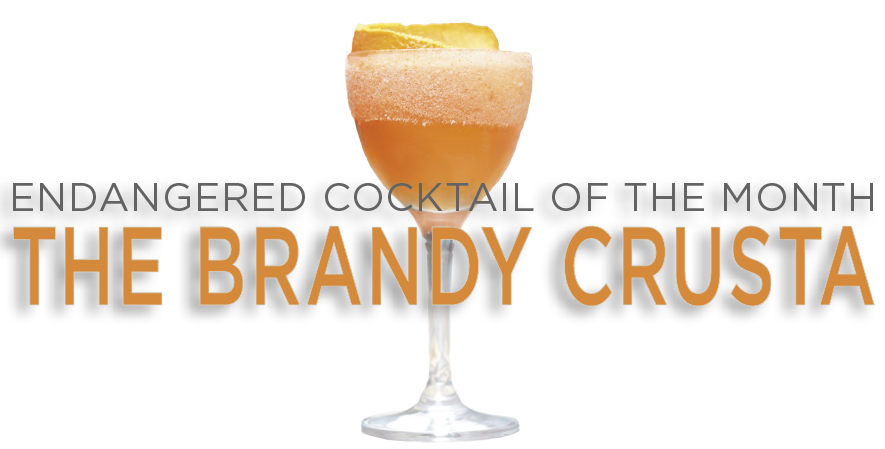 by PINK LADY
May is always off to a strong start as far as drinking months go, with two major holidays back-to-back: Cinco de Mayo (May 5th) and the Kentucky Derby (May 6th.) Why not keep the good times and the drinks flowing all the way through to the unofficial kick off of summer, Memorial Day? The bright, floral flavors of a classic Crusta cocktail are a great way to go this month.
The Crusta is one of those wonderful vintage cocktails that dates all the way back to the mid-19th century, but whose influence can be traced to some of the modern-day drinks we are familiar with today. If you've ever indulged in a Sidecar, for example, this drink is believed by some to be an ancestor. Perhaps one could even make a case that the sugar-rimmed Lemon Drop is a cousin, if several times removed.
The Crusta was created by Joseph Santini, a famous Italian bartender and coffee house owner (which were basically bars) based in New Orleans in the 1850s.The drink is even believed to predate the well-known Crescent City classic, the Sazerac, and many academic cocktailians will say it exists at the intersection of punch, sours, and the original formula for the cocktail, being that it is a drink that calls for both bitters and a small amount of lemon juice in its original incarnation.
Joseph Santini's Crusta is also credited as one of the first drinks to feature fancy garnish and presentation. It is the first known drink to call for a sugar crusted rim for its serving vessel, as well as a long peel of lemon which bartenders using Jerry Thomas's 1862 guide The Bon Vivant's Companion are instructed to pare like an apple and leave peeking over that sugar rim from inside the glass. The debut season of Drink Masters on Netflix takes garnish and presentation to a whole new 21st century level, so why not sip one of these up as you settle in to enjoy the show?
BRANDY CRUSTA
1 3/4 ounces of Cognac
3/4 ounce of lemon juice
1/2 ounce of orange Curaçao
1/4 ounce of maraschino liqueur
2 dashes of Angostura
SHAKE ingredients in a cocktail shaker with ice.
STRAIN into a sugar-rimmed cocktail glass.
GARNISH with the peel of half a lemon.
Cin Cin!