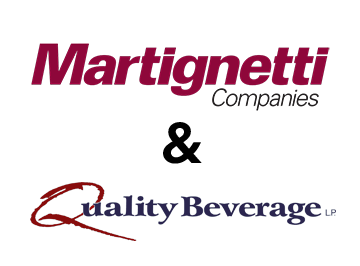 MARTIGNETTI COMPANIES TO ACQUIRE QUALITY BEVERAGE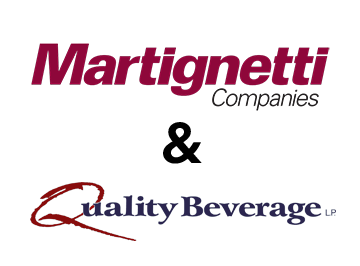 Martignetti Companies has announced it has entered into a definitive agreement to acquire Quality Beverage LP. Quality Beverage is a leading distributor of beer and alternative beverages in Massachusetts, representing the Anheuser-Busch InBev and Constellation portfolios in addition to a variety of other domestic and imported brands. Owned by the Wetterau family, the company operates from its headquarters facility in Taunton and from distribution centers in Auburn and Chicopee. It services approximately 3,200 accounts with a portfolio of more than 400 brands.
Carl and Carmine Martignetti, principals of Martignetti Companies, commented, "We are excited to add Quality Beverage to our company and to welcome their talented team. We have known the Wetterau family for nearly three decades and have admired the values and commitments they have practiced every day in their company with employees, customers, and suppliers. We are committed to build upon that legacy and to provide new growth opportunities for the Company and all those associated with it."
Conrad Wetterau, President & CEO of Quality Beverage comments, "For almost 30 years, it has been one of the great joys of my life to own and lead this incredible company of incredible people. Soon, my chapter will end, and a new one will begin with the Martignetti family, and I feel confident that I have put all of our people in the best of hands going forward, ensuring Quality Beverage's future, financial strength, and ability to grow."
The transaction is subject to supplier and regulatory approval.