MARTIGNETTI RENEWS DISTRIBUTION AGREEMENT WITH DEUTSCH FAMILY WINE & SPIRITS
Martignetti Companies has announced the renewal of a multi-state distribution agreement with Deutsch Family Wine & Spirits, a leading, family-run importer and marketer of award-winning wine and spirits from around the world. Building on a track record of success, the five-year agreement represents a substantial commitment by both companies dedicated to the long-term growth of the Deutsch Family portfolio.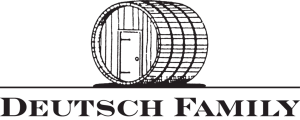 "For over 40 years, Martignetti has been a valued and trusted business partner for our family company," said Peter Deutsch, CEO of Deutsch Family Wines and Spirits. "They began with the distribution of wine brands Georges Duboeuf in 1982, through [yellow tail], and now Josh Cellars, with over five million cases sold annually. They have proven to be an exceptionally strong ally and have been instrumental in growing our wine and spirits brands in the New England markets."

Martignetti brings enormous resources to support the Deutsch brands in these markets, including a well-educated salesforce, many of whom are Certified Wine & Spirits Specialists, a dedicated Key Account Manager, portfolio management expertise, omni-channel marketing, and a team of analysts dedicated to uncovering business opportunities to achieve optimal brand performance. Coupled with a proven track record of growing the Deutsch brands in five New England states, these resources will enable the companies to bring on- and off-premise customer relationships to the next level of service excellence.
"We are honored to renew our distribution agreements with Deutsch Family Wine & Spirits," said Carmine Martignetti, President of Martignetti Companies. "As a family-run company, we share their vision of representing the impressive collection of world-class wine and spirit brands. The expansion of this partnership is a testament to the leadership, dedication and hard work provided by each of our team members. At Martignetti, we will continue to leverage our industry expertise to accelerate the business value we provide to the Deutsch Family."