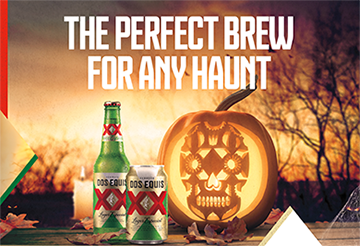 DOS EQUIS HALLOWEEN & DIA DE LOS MUERTOS CELEBRATIONS
Dos Equis' Autumn program this year invites consumers to add Dos to their Halloween and Dia de los Muertos traditions. Beginning October 1 and running through October 31 and November 2 respectively, Dos Equis is the perfect treat to make spooky and spirited Autumn beer drinking occasions a success.
"Imports have grown in dollar sales by +6.3% in the month of October, and Dos Equis continues to outperform competitive Mexican Import brands in purchase frequency and buy rate, with Dos Equis shoppers spending more dollars than the competitive set," says Edith Llerena, Senior Brand Manager. "Both Halloween and Dia de los Muertos have significant meaning to our Dos Equis consumers, and we want to create a tradition that never dies," continues Llerena. "Whether it be during the spooky times, or during cherished times of remembrance with family and friends, we want Dos Equis® to be present for our consumers during their favorite traditions."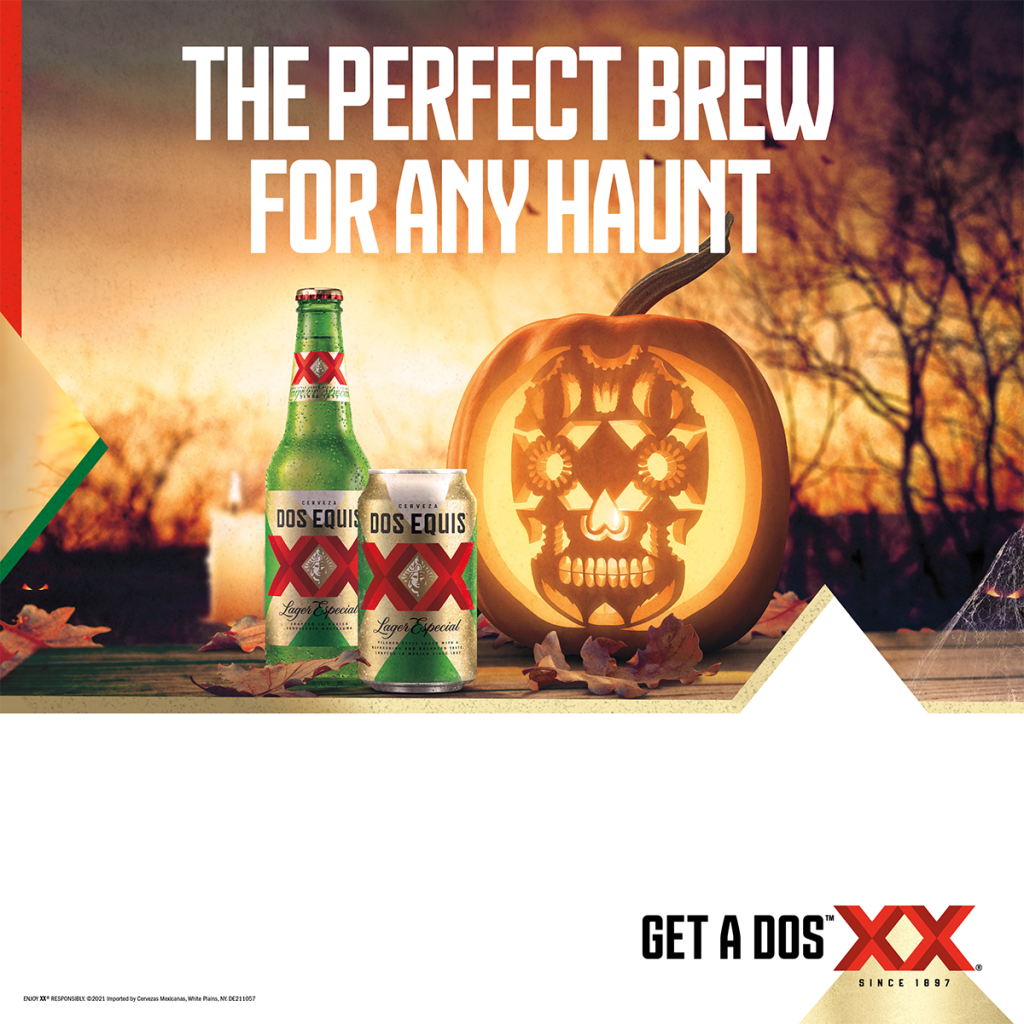 Eye-popping POS in the English and Spanish language include 3-sided display toppers, standees, 2-sided tuck cards, cooler decals, tap handle toppers, pennant streamers, posters, and table tents. Program and brand awareness will be driven through e-commerce platforms to drive incremental sales and profits for retailers.