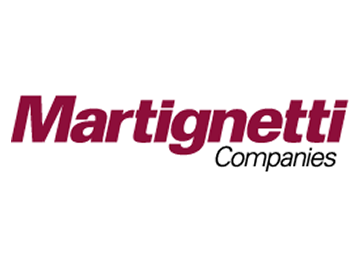 MARTIGNETTI COMPANIES APPOINTS CHRIS CONRAD TO PRESIDENT OF SALES & MARKETING
Martignetti Companies announced today that Chris Conrad has been appointed President of Sales and Marketing, effective October 1, 2021. Conrad most recently served as Senior Vice President, Wine, at the Company. He will succeed Mark Fisher who previously announced his retirement.
Conrad began his career in the beverage alcohol industry as Food and Beverage Manager for the Marriott Corporation and for Sky Meadow Country Club in Nashua, NH. He joined Martignetti Companies in 1995 as Wine Manager, Northern New England division. Conrad advanced to General Sales Manager in 2001, and was promoted to Vice President, Sales, in 2010. In 2019, he was named Senior Vice President, Wine, for all Martignetti divisions.
As President of Sales and Marketing, Chris will oversee all aspects of sales and marketing activities for the Company's New England markets. Chris will lead the development and implementation of the Company's sales and marketing plans to support its strategic objectives. He will be responsible for all supplier and customer relationships and will direct the Company's sales and marketing organization. He will also oversee the coordination of sales and marketing execution and strategy in the Company's Rhode Island joint venture.
"Chris has distinguished himself in every position he has held during his twenty-six years at Martignetti. His extensive experience across our sales and business operations will advance the Company in its plans for growth. He is a trusted leader and has cultivated an inclusive and collaborative culture throughout his career at the Company. We congratulate Chris on this most deserved appointment, and we take this occasion to thank his extraordinary predecessor, Mark Fisher, at this time of transition," said Carmine and Carl Martignetti.
"For the past 26 years it has been my sincere pleasure to work for a truly exceptional Company," said Conrad. "I have been fortunate to fulfill numerous roles throughout the Company and to work with incredible teams and supplier partners across multiple states. I am grateful for the remarkable mentorship of Mark Fisher, as well as the guidance from Carmine and Carl Martignetti over the years. I look forward to leading the sales and marketing teams, as we begin this new chapter at Martignetti Companies."