JAISALMER INDIAN CRAFT GIN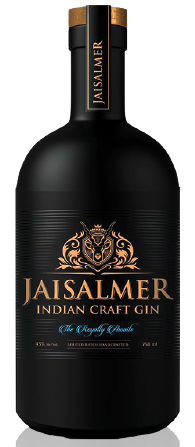 This gin is triple-distilled in a copper pot still in small batches at the Rampur Distillery, one of India's oldest distilleries, located in the foothills of the Himalayas. Botanicals include Indian Darjeeling green tea leaves, coriander, orange peel, cubeb pepper berries, lemongrass and lemon peel, among others. The bottle's design is a nod to the city's kings and queens. Suggested retail for a 75Oml is $6O.
AVAILABLE FROM Abacus Distributing.