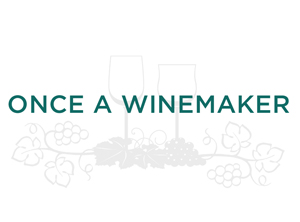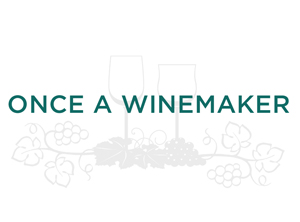 by HARVEY FINKEL
For those who enjoyed its wines during the decade, 1978-1988, of gustatory and technical successes, Plymouth's first commercial producer, Commonwealth Winery, is still fondly remembered. Commonwealth was also one of New England's earliest wineries in the modern era. Financial challenges forced its closure. I would see founding owner/winemaker David Tower in the years that followed, particularly when he attended my wine tastings, but then, as reported a couple of years ago in my history of winemaking in the Plymouth area, we lost touch.
Tower had been an innovative winemaker and viticulturist, and was active in stimulating the passage of laws enabling small family wineries, so-called farm wineries. I was pleased when we recently were circuitously able to re-establish our connection. He, now a youthful 71, has continued to make wine with skill and enthusiasm. He teaches chemistry at Rockport High School, and enjoys living near the sea, yet he has never lost the vinous spark.
With the help of colleague Steve Whittey and family and friends, Tower produces about 2OOO bottles of non-commercial wine annually from two tons of grapes. The work, expenses, and wine are shared. He has done so since his winery closed 3O years ago. I suspect he does a large share of the work himself. It is clear that the spark remains bright.
The white wine is made from the versatile Cayuga white, a cross of hybrids developed at the Geneva Experiment Station in New York. The dry red and the Port are from the cold-resistant French hybrid Chancellor Noir. Both are grown at Salt Creek Vineyard in South Dartmouth, Massachusetts, long owned by Anne Webb, now managed by Skott Rebello. This site, located in the Southeastern New England AVA, was established in 198O, operated by Webb under the name Apponaganset Bay Vineyard. David Tower helped to lay out the original plantings. The grapes are mostly sold to New England wineries. In Tower's hands, they still aspire to the memorable.
WINE NOTES
CAYUGA WHITE 2O16
Pale. Faint perfume. Dry, but fruity, and balanced. Good finish. Not complex. An edge of acidity.
CHANCELLOR NOIR 2O16
Good color and saturation. Very fragrant, of floral leaning. Good mouth feel, fruit, and balance. Ample acidity to enliven the fruit. Finishes well.
PORT 2O15
Bottled in 375ml, a good idea. Made from Chancellor fortified with Grappa (no other access to high-proof beverage alcohol). Ripe fruit aromas. Sweet and delicious. Very long finish. No alcoholic harshness. Comfortable as a cushion. Good job.