A TRIBUTE TO ROBERT H. BRADFORD 1937-2017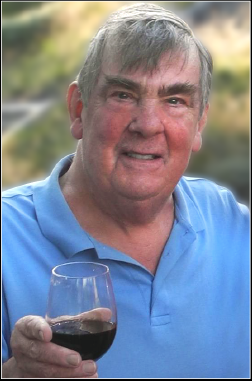 We were saddened to hear the news of the passing earlier this year of the venerable Robert (Bob) H. Bradford.  In addition to many, many other accolades, Bob was a longtime feature writer for Massachusetts' Beverage Business, starting out when we were known as "The Price Journal".
Bob had a remarkable life filled with a wide range of accomplishments.  The oldest son of Governor Robert F. Bradford (1947 to 1949) he grew up in Cambridge, attending Harvard then serving in the US Navy.  Throughout this he was an outstanding athlete playing a range of sports from hockey to tennis.  After leaving the Navy, he began his professional writing career with the Boston Globe, going on to be hired by LIFE Magazine in New York City as a photojournalist.  He was transferred to Chicago with his family, where he became Bureau Chief for TIME/LIFE.  After he moved back to Massachusetts, Bob began writing spirit features for this publication – vodka one month, cordials another and so on.  He also was our go-to writer for wholesaler profiles, tributes and commemorative anniversary pieces.  From sales reps to presidents, there wasn't anyone in this industry he didn't know.  To say he was detailed in his coverage is an understatement.  If he was assigned 1500 words he'd turn in 7000.  An editor's dream!  Yet his articles were nothing if not impeccably written and extremely well-researched.
Bob was a character, that unique combination of class and brash.  With his raspy voice and infectious laugh he had the gift of storytelling and would often hop from one adventure to the next when we were on the phone.  His interests ranged from jazz to wine to boating to world politics and he was an expert on all of these and more.  Another passion of his was hosting wine dinners at the Cambridge Boat Club where he was a member.  Those events have long been considered legendary.  Several years ago he stepped back from writing for MBB and we have missed him.  He was indeed one of a kind.
When I think of Bob I picture him sitting in his office, typing away, listening to jazz enjoying a glass or two of superb wine.  Cheers to a life well-lived.
-Maia MerrilL Gosselin, Managing Editor