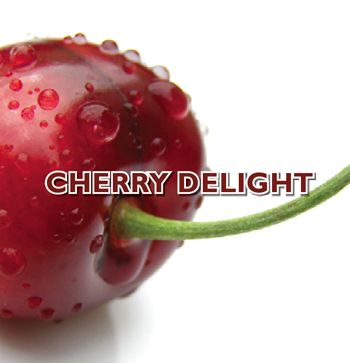 ENDANGERED COCKTAIL: CHERRY DELIGHT
One simple way to concoct fantastic cocktails is to make your own fresh syrups and garnishes. Simple and delicious, sweetened preserved cherries are a perfect alternative to the artificial, borderline florescent cherries we know of today as the "maraschino" cherry. Originally named as such because the earliest recipes included the use of the marasca cherry, preserved in a liqueur made from that cherry, called Maraschino liqueur. Over the years, Americans began experimenting with different types of cherries as well as with different flavors, leading eventually to the substitution of the marasca cherry with the Queen Anne cherry, (among others) and the addition of flavors like natural almond extract. Because of a 1912 USDA regulation stating that the maraschino cherry is defined as "marasca cherries preserved in maraschino liqueur" under the Food and Drugs act of 19O6, these new adapted cherry recipes had to be labeled as "imitation maraschino cherries". Over time these cherries continued to suffer further insult when Maraschino liqueur was substituted with, and then replaced altogether by, a non-alcoholic brine solution for use as a preservative. There is much dispute whether this brine substitution occurred before or during Prohibition in the United States, but regardless, the end result is the same; what was at one time a natural liqueur-preserved and deliciously flavored delicacy, was now a bleached, brined and artificially colored excuse for a piece of fruit. Back to basics, I say! There are many different ways to go about making sweetened, preserved cherries, with the most popular being the Brandied Cherry. The following recipe is an adaptation from several different ones I've researched.
Brandied Cherries
4 pounds dark sweet cherries
2 cups water
1.5 cups sugar
2.5 cups "good" Brandy
(something you'd actually consider sipping is a good start)
juice of 1 lemon
Wash, de-stem and pit cherries.
In a large saucepan heat water, sugar and lemon juice
– stir frequently, until boiling.
Add cherries and brandy and reduce heat.
Simmer for 1O to 15 minutes.
Cool and place in an airtight glass jar.
Refrigerate for up to 2 weeks.
Other ways to preserve cherries can be even simpler. I've preserved cherries in Yellow Chartreuse, and even in St Germain, by simply pitting the cherries and pouring the straight liqueur over top, making sure the they are completely submerged. These cherries need to soak for a minimum of 1 to 2 weeks, but can last up to several months, as long as the they stay beneath the surface of the alcohol. Try using your favorite liqueur, but keep in mind, liqueurs on the sweeter side (as long as the alcohol content is at least 25%) tend to work best.
For more detailed instructions on making these, and other preserved cherries please visit lupecboston.com.
Cin Cin!