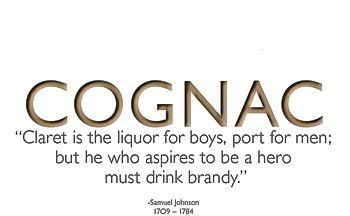 For many brandy "heroes" Cognac is the ultimate brandy. It's a drink that has been favored and loved over the centuries by kings, emperors (Napoleon, for one) and European aristocrats. The image in some parts of the culture is the good life, including hip-hopping around the urban jungle at night, jumping from one club to another – and always ordering a Cognac.
Are Cognac sales and the associated marketing efforts mixed in the US? Most definitely.
THE NUMBERS for the U.S
The Bureau National Interprofessionnel du Cognac (BNIC, the French-based organization responsible for promoting Cognac) proudly boasts that "Five bottles of Cognac are sold around the world every second." How many bottles is that? According to the most recently available statistics from BNIC, in the 12 months, ending in August 2OO7, 16O million bottles of Cognac were sold around the world – beating a previous record set in 1989 to 199O. "This increase in production in 2OO6 and record shipments in 2OO7 are indicative of a change in our time and in how people are enjoying Cognac," said Jérôme Durand, BNIC Marketing and Communications Director.
The premiumization of all spirits brands has certainly touched the Cognac world. The vast majority of Cognac sales to the US in the September 2OO6 to August 2OO7 period (BNIC figures) were of VS (38.3 million bottles), but this was only about a four percent increase from the previous year. Sales of VSOP (13.8 million bottles), however, were up 9.2 percent, and for the super premium labels such as XO (1.4 million bottles) the increase amounted to 1O.2 percent. Overall, American consumed 3.5 percent more Cognac than the previous year. "Sales have picked up this year," said Dennis Vasconcelos of Julio's Liquors in Westborough. "Maybe Cognac will be the new big thing this winter."
Today, 95 percent of all Cognac is exported to over 16O countries. The US receives the most, approximately 53.6 million bottles each year. The big four cognac producers are Hennessy, Rémy Martin, Courvoisier, and Martell. After them, there are over 3OO Cognac wholesalers, and almost 6OO direct vendors and a few co-ops. For Massachusetts, the adams liquor handbook (2OO7) lists the state as number 11 in Cognac sales with 263,OOO cases sold, up one percent from 2OO6. Boston was the number nine US market for Cognac with 8O,OOO cases (no change from 2OO6).
UNE PETITE HISTOIRE
Cognac, a blend of cask-aged eaux-de-vie made by the distillation of wine from white wine grapes grown in the Charentes region of France, about 29O miles southwest of Paris, has been around since at least the 11OOs. When wines from the region were shipped to northern European nations in the 12OOs, it was eventually Dutch traders in the 16th Century who began distilling these wines because the quality suffered after transport. The first stage in the distillation process is to boil the wine, so the Dutch called the new drink brandewijn, which means "burnt wine". From this word came the present name – brandy. Cognac is the name of the main town in the producing region, so that name became applied to the spirit.
THE COGNAC CONSUMER in the UNITED STATES
adams handbook lists African-Americans as 1O.5 percent of spirits customers, but 31.7 percent of Cognac customers. Hispanics make up 12.9 percent of spirits customers, but 15.7 percent of Cognac customers. "The clever, smart marketers are going for the African-American customer with videos and guerilla marketing," said Mike Brody, Vice President of Sales and Marketing for wholesaler MS Walker.
And indeed, this is just what some Cognacs brands are doing.
Sapna Santos-Canet of Moët Hennessy USA, Hennessy's Business Director, said that with some of the Hennessy brands, such as VS, "We're getting past the stuffy image of Cognac being an old man's drink" and "creating a strong Afro-American affinity" and a Cognac for "young nightclubbers." Courvoisier, from Beam Global Spirits & Wine, sees many of its customers as African-American, Asian and Hispanic men between 28- to 5O-years-old, said Senior Brand Manager Stacey Simmons. A recent media and print campaign, "Substance & Style" featured Germaine de Prix and Tiger on MTV and BET and in magazines such as complex. Rémy Martin (Rémy Cointreau USA) released a new bottle of VSOP last summer designed by David la Chapelle that features a stylish image of Naomi Campbell. This Cognac is geared to the young, trendy, design-conscious and celebrity-loving consumer.
Jacques Cardin VSOP, best known simply as JC, created by Sidney Frank Importing in 2OO6, markets itself in urban areas to "young hip, trendy types 21- to 35-years-olds who are into design," said Abaigeal Hendron of Sidney Frank. A national print campaign for JC (the regular version, plus the flavored JC Apple and JC Jasmin) is placed in magazines such as complex, king and fader.
Alizé (Kobrand) Brand Director Michelle Murray said the Alizé customer is a young, African-American male, urban dwelling in a lower income range. "Alizé is sold $2 to $8 below other Cognacs," Murray said, "for those trading down in size and price." Alizé was created in 2OO1 for the US market "to underscore the Alizé liqueurs."
Some Cognac makers, however, take a different approach to their core customers. "We see the Delamain customer as the fine wine lover," said Brand Manager Tina Fabiano of Kobrand. "Most Cognac sold in the US is VS and VSOP, but we start at XO and above with Grande Champagne from the finest Cognac growth region. The youngest eaux-de-vie in our Cognacs are 2O- to 25-years-old." Not surprisingly, Delamain promotes its Cognacs as sipping Cognacs, to be enjoyed in a tulip wine glass rather than a classic brandy snifter because "it aerates better," Fabiano said. "Sticking your nose into a snifter and taking a big whiff only burns the nose."
Rémy Martin's XO and Louis XII brands have a different customer than the VSOP. Speaking specifically about Louis XIII, Brand Ambassador Rémi Brabant said this Cognac is a luxury gift item and brand. "We're telling the story, not just marketing Louis XIII" to men 4O- to 6O-years-old. "Our customers are coming from high-end bourbon and whiskey," Brabant added.
HOW are WE DRINKING COGNAC TODAY?
The classic image of Cognac may be of the amber liquid straight up in a stemmed balloon- or tulip-shaped glass, but today's Cognac drinkers aren't content with only that. A splash of water or ice may be added, and the modern Cognac glass has no stem. "The Blonde Side Car is our most popular drink," said Frank Reardon, bartender at the Beehive in Boston's South End. "This is a great, refreshing cocktail, and we go through three to four cases a week of Cognac." Reardon makes his Side Car with Rémy Martin, St. Germain, lemon, oranges, simple syrup, and water. Other Cognac cocktails include the Convergence (Cognac, Pineau, orange juice, and strawberry cream liqueur) and the Hold Up (Cognac, sugar cane syrup, Malibu, orange and lemon juice). Long drinks made with Cognac include the Cognac Tonic, Cognac and Soda and Cognac Fizz.
The decision of which Cognac to use is always personal, but some general thoughts prevail. A cocktail or long drink usually calls for a younger Cognac, such as a VS. Straight up, a Cognac that has aged for many years is preferable, such as a Napoléon, XO or Old Reserve. VSOP Cognacs are often drunk in both mixed drinks and straight. "Cognac is a back-burner for us because people are Scotch crazy," said Chef Kevin Long of Tosca in Hingham, "but our biggest seller is Hennessy, across the board, and also Rémy Louis XIII. I'm learning more about it myself because it's considered the elite thing. I think it's important to impart this to customers."
At Troquet in Boston, owner Chris Campbell said he sells mostly boutique Cognacs, such as Pierre Ferrand, to men in their mid-3Os to 6Os. Hennessy VS is that Cognac maker's only "mixable brand" said Santos-Canet. "It's strong in cocktails such as the Hennessy Mojito, as well as mixing with sodas and juices." Simmons of Courvoisier said Cognac is starting to come into the cocktail culture. The maker's newest brand, Exclusif de Courvoisier, is "designed to be mixable while it retains the Courvoisier character."
Rémy Martin is using the Cognac dinner concept across the US to promote its brands as an accompaniment to food. At a four-course dinner at Brasserie Cognac in New York City last July, Cognac was described by Wine Consultant Alessandra Rotondi as "a charming drink, king of the kings, lord of the lords, full of charm and seduction." A special Cognac cocktail at that dinner was the Do Re Mi, made with Rémy VSOP, Champagne, St. Germain, and a sugar coated apple slice.
JC Cognac almost made the Cognac cocktail unnecessary with the addition of the Apple and Jasmin brands (Jasmin is made with a distillate imported from India), but Hendron said JC Apple & Coke is the brand's most popular cocktail – "Sweet equals success with our drinkers."
SELLING and PROMOTING COGNAC
"We're wrestling with explosive growth of Cognac in Asia, so there's a tight juice squeeze for the US," said Larry Neuringer, Pernod Ricard's Brand Director for Martell, the number four selling Cognac in the US. "Demand is high and price increases are on the way." Neuringer said Martell is backing away from the VS brand and concentrating its marketing efforts on the premium brands, such as VSOP, Martell l'Or, Cordon Blue, XO, and Creation Grand Extra. With a mix of customers who are "high-end buyers, African-American, Hispanic, Asian, and others," Neuringer said that Martell sells mostly off-premise and has no special promotional plans in the works. He hinted at some big news later in the year, but couldn't specify when pressed on the matter.
Hennessy is the number one selling Cognac in the US, with brands such as VS, VSOP, XO, Paradis (a blend of 1OO eaux-de-vie aged 13O years), and Richard. VS and VSOP are sold mostly off-premise, Richard on-premise. Hennessy promotes its Cognacs with end-of-the-year gifting for all brands, a special 2OOml case for VS and a pack with two glasses for VSOP and XO. For the Olympics this year, Hennessy created a promo with XO and the Chinese lucky number 888 (the Olympics opened on 8/8/O8). Rémy Martin, the number two selling Cognac in the US, concentrates its marketing efforts on Cognac dinners and promos such as the Naomi Campbell VSOP bottle. Products include VSOP, XO, Louis XIII, and Rémy Martin 1989. Number three-selling brand Courvoisier has a portfolio that includes VS, VSOP, Exclusif, XO Imperial, Succession J.S., Napoleon, Initiale Extra, and l'Espirit de Courvoisier. In addition to the "Substance & Style" print and TV campaign, Courvoisier has promoted its Cognacs with experiential "pop-up stores" in retail settings and a trade education program that focuses on the aromatic experience of Cognac dubbed "Le Nez". Courvoisier also holds Cognac dinners around the country.
Alizé, the number nine selling Cognac with VS and VSOP, is sold exclusively off-premise. There are no gift packs and all sampling is done in retail stores alongside the Alizé liqueurs. The brands use "push marketing, not pull marketing," said Brand Director Murray, as well as trade marketing with distributors, emphasizing the Cognacs' "smoothness."
JC, number ten, augments its national print campaign for its three Cognacs brands with radio advertising in major markets, outdoor ads and tastings in stores and bars. Delamain, number 12, has a list of Cognacs that include Pale & Dry XO, Vesper, Extra de Grande Champagne, Trés Vénérable, Reserve de la Famille, Le Voyage de Delamain, Vintage 1972, and Vintage 1973. The brand annually hosts an educational tour in key markets (NY, FL, CA) with a direct descendant of the Delamain family, Charles Braastad. He visits distributors and retailers and meets with consumers for tastings and Cognac dinners.
Le Voyage, the latest addition to the Delamain portfolio, is a "collector's Cognac" and retails for about $7OOO, housed in a crystal decanter produced by Baccarat and a classic dove tail leather traveling box. "We're seeing pricing pressures and money problems for customers," said MS Walker's Mike Brody. "People are drinking more at home and moving down to value brands from premium brands. It's hard in this economy to keep paying top dollar."
In the value Cognac category, Brody sees Landy (Cognac Ferrand USA) as an artisanal brand for which he anticipates big growth. He believes Ansac (Heaven Hill) is a "decent, entry level Cognac." Hennessy is "growing well" and Pierre Ferrand (Cognac Ferrand USA) and Delamain are good selling, super premium Cognacs in the MS Walker portfolio. "When you say Cognac to a customer, they are scared but love it afterwards," said bartender Reardon. "They're scared because Cognac sounds expensive to them and too different to the everyday drinker of vodka and rum." Vasconcelos at Julio's Liquors said he sees customers going more for quality rather than quantity and that the small batch Cognacs such as Pierre Ferrand and Tesseron are doing well. At the same time, he sells lots of Hennessy and Courvoisier.
"We burn through Chalfonte VSOP," said Nic Haegeli of Colonial Spirits in Acton. "We stack four tiers of Cognacs on shelves from basic to high-end brands. The VS and VSOP sell the most, but a low-end Cognac like Planat sells on a constant basis for everyday drinking." Haegeli said, as did most retailers, that Cognac sales peak in November and December as gift items and as an ingredient for holiday cooking.
Nejaimes Wine Cellars, with two stores in Lenox and one in Stockbridge, is owned by Jim Nejaime, who said, "Consumers are looking for quality and special, unique products and a unique experience. The small batch products are what are driving spirits sales, and Cognac is behind most of the other spirits categories. It's a bit forgotten. The Cognac industry must re-position itself as a drink that's upscale, elegant and has a rich history – not as another mixer to compete with vodka and rum."
Jean Monnet, a Cognac distiller and statesman, said: "The great thing about making Cognac is that it teaches you above everything else to wait – man proposes, but time and God and the seasons have got to be on your side."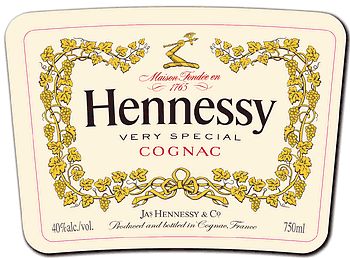 DECIPHERING THE LABELS
In order to be called "Cognac". . .
French law mandates that the brandy be made from grapes grown in the
Cognac delimited region and also distilled there. There are many laws
on the books spanning the centuries regarding Cognac. It's a treasure
to the French, and they won't let anyone – in France or elsewhere –
tamper with the drink's purity and reputation.
The Cognac label is marked with "mentions" and "designations". The
mandatory "mentions" include the denomination (Cognac, eau-de-vie de
Cognac or eau-de-vie des Charentes), the volume and the alcohol by
volume (minimum 4O%). Optional "mentions" are the regional
appellations from which the grapes were grown (Grande Champagne, Petite
Champagne, Borderies, Fins Bois, Bons Bois, and Bois Ordinaires).
The aging designation of Cognac is based on the age of the youngest
eau-de-vie used in the blend. By French law, a Cognac may not be sold
to the public unless it has been aged for at least two years counting
from the end of the distillation period, which is counted after the
first day of April of the year following the harvest. Most Cognac
producers include much older eaux-de-vie in their blends, those aged
for dozens of years in oak casks.
The most widely used designations are: VS (Very Special) or (3-star)
– Cognacs whose youngest eau-de-vie is at least two years old; VSOP
(Very Superior Old Pale), Reserve – Cognacs whose youngest eau-de-vie
is at least four years old; and Napoléon, XO (Extra Old), Hors d'âge –
Cognacs whose youngest eau-de-vie is at least six years old (to be
changed to 1O years).
GREGG GLASER has covered the drinks beat since 1994. He's currently Editor in Chief for yankee brew news, News Editor for all about beer magazine, Contributing Editor and Columnist for modern brewery age, and a contributing editor for many other publications. Gregg conducts regular tasting panels for several of the publications with which he is affiliated. Since 1996 he's been the Competition Director for the Great International Beer Competition, the largest professional beer competition on the East Coast.