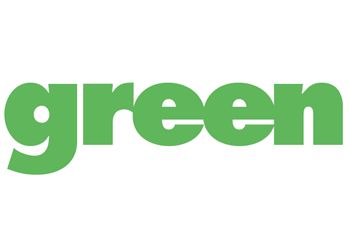 The notion of organic products is not a particularly new trend, nor is the idea of "going green" to reduce the all-important carbon imprint on a global level.
But we've all noticed that efforts towards both endeavors have been significantly ramped up, especially in the last two years.
This is also the case when it comes to the beverage alcohol industry where "organic", "sustainable" and green have become popular buzz words. Some brands are purely organic while others emphasize their green practices, but one thing everyone agrees on is the importance of taste and how beneficial it is to respond to consumer demand for organic and green-minded products.
For a look at current industry trends, we'll zero in on the world of beer and spirits via conversations with a variety of players in the field.
McCormick Distilling launched 36O Vodka just over a year ago and Vic Morrison, their Vice President of Marketing couldn't be more pleased. "We launched 36O Vodka in May 2OO7, and by the end of the year, it was available in every state. This is practically unheard of for a new spirit product, and we think it speaks not just to our partnerships, but to the incredible interest in the brand," he explains. Morrison was quick to point out that 36O Vodka is not organic however the company prides itself on the level of detail spent on making it eco-friendly. "The idea to create an eco-friendly product came up because we saw what was happening in the market place and listened to our customers – as well as our employees," says Morrison. "We know that consumers are concerned about their impact on the environment based on the growing demand for eco-friendly products." The brand's target audience is the evolved, ecologically-minded high-end drinker.
Morrison offers a bit of the history leading up to the launch of 36O. "Before 36O Vodka was born, we recognized the importance of securing our ecosystem's future, and that's why we changed the way we do business and created a truly eco-friendly product. It's a very important issue for us – and we hope that many companies make a commitment to address the environmental crisis in a real and responsible way as we did and adopt environmentally sound practices in their operations." As for the return on their investment, Morrison likes what's been happening so far and also pauses to reflect on big-picture hopes. "We've had very strong sales numbers and revenue for 36O Vodka, and we expect it to continue to grow.One of these days, the incremental changes we're making will add up to something bigger – and our children will be living in a cleaner place."
Morrison explains some of the production benefits of going green. "The vodka is distilled four times using the column distillation process, at a facility that has improved its eco-footprint measurably over the past five years. In fact, with the production of 36O Vodka's labeling alone, we've saved over 193 fully grown trees, nearly 82 gallons of water, over 92OO pounds of solid waste and 18,OOO pounds in greenhouse gases. Our distilleries are equipped with carbon-sequestration technology that ensures all of the emissions are burned off, and the water in the cooling processes is recycled." He finishes our conversation by highlighting a common misconception that 36O Vodka hopes to educate consumers on. "A lot of people assume that something must be organic to be eco-friendly and this is not the case. McCormick chose for 36O Vodka to be sustainable rather than organic, which to some is an even greater accomplishment."
Rain Organics Vodka is truly a pioneer into the organic segment from a spirits standpoint. In fact we've been organic for 12 years way before it was even fashionable or thought of by most people," says Brand Manager Elizabeth Cawood. The brand recently rolled out some changes with the look of the product. "We have a new logo and the word organic has actually been added onto the Rain brand name." She adds that the brand continues to elicit a positive response from women in particular. "We've really capitalized on the soft and sensuous look of the bottle and positioned Rain against women." Cawood added that they're also leveraging the organic properties of the brand because they recognize the ever growing values consumer place in it. Rain recently obtained official certification from the USDA which Cawood explains was no easy task: "The most difficult thing is figuring out what you need to do. In fact we recently employed an organic consultant to help us walk through the processes.
I think the benefit for Rain is we've always been made the same way, we've always been organic, and we've always bought our corn from one farm in Illinois called Fizzle Flats Farm. We haven't done anything to change our process but we did finally get the 95% and higher organic certification that allows us to use the USDA symbol. It wasn't that important to have that symbol on your packaging five years ago or even three years ago. Now people are really learning to look for it so we've taken that extra step to actually have it on the packaging. I think people are beginning to understand that when you see that symbol it really means something."
Getting back to the female demographic, Cawood spells it out succinctly. "We like to call our target the desperate housewife kind of as a little play on the show but also because there's a segment of very busy professional working women who would enjoy using this product to refresh and relax." As far as Rain Organics cocktails being enjoyed lately, Cawood points to the queen of all things domestic. "We were just featured on the Martha Stewart Show with a drink called Laughter in the Rain." Rain is also ready for summer with a number of featured cocktails, but that's not without some challenges. "What we're going to do is update all of our drinks this summer to make them organic drinks and it's a little bit tricky to do because you don't have national distribution on a lot of your organic juices or mixers. It's a very limited group," she explains. Cawood also appreciates the value of an informed and experience bartender. "There are a lot of really hot mixologists out there especially in big cities. In fact I know Boston is one of them." I took a shot in the dark and wondered aloud if the ubiquitous Jackson Cannon's name from Eastern Standard rings a bell with Cawood and it most certainly did. "He is an amazing mixologist. They have a Rain drink featured on their menu," she notes. The drink is called the Au Provence which is a Gimlet of tarragon-infused simple syrup, fresh lime and Rain Organic Vodka. "I actually remember being in Boston and having one of the most fantastic cocktails of my life," recalls Cawood. "Jackson (Cannon) was here at the distillery back in February," she recalls.
"We are finding that there are hot organic markets on the east coast and the west coast and a couple of other miscellaneous ones like Denver and Chicago. Our sales are up double-digits this year over last year. This is really the first opportunity we've really had to focus on the organic nature of the product and it seems to be very well received by retailers." Cawood says the brand is gaining interest far beyond the green-minded set. "We've had a lot of inquiries not only from green events but from bars, restaurants and grocery stores that are increasing their skus of organic products. We really feel like we're starting to get a buzz out there. Most of the retailers, like the big grocery chains, are very sophisticated and they're learned a lot from their experience in produce so when we go to talk to them about organic products they're already very excited about it and they already know what that seal means and that makes it nice for us."
Square One Organic Vodka, which claims the title of the first certified organic American rye vodka brought to market, enjoyed a successful launch in April of 2OO6. It's distilled from organic rye grown in North Dakota and uses water from the Snake River in Wyoming. Small batch production takes place at Distilled Resources in Rigby, Idaho. Founder and CEO of Square One Organic Spirits, Allison Evanow, filled me in on how things are going so far, what we can expect, and what her take is on the subject of organic spirits and on trying to be green. "We have been thrilled with the acceptance of Square One in the marketplace thus far, and can attribute our success to not only the quality of our organic rye profile, but to our authenticity as an organic spirits producer. We were not the first organic vodka in the market, but we were the first US company established exclusively to develop an organic spirits portfolio and to incorporate an eco-conscious mindset beyond just being organic," states Evanow.
Evanow says Square One targets two demographics: mixologists leading the wave of culinary/hand crafted cocktails and what she refers to as the "conscious consumer". "Mixologists that take a chef-like approach to cocktails have remained a core target for us because it is their focus on quality ingredients, starting with the spirits they choose to showcase in the cocktail, which is driving the overall quality of the cocktail experience." She then says that Square One targeted the "conscious consumer" who actively chooses products for their quality and for the company's values, including environmentally responsible products. "They are highly educated about organic and green options, and, in general, were the first ones to embrace our company for its authentic approach to organics and incorporating green practices in our business." Evanow also notes that since then, with organic getting broader attention, the brand's consumer audience now includes those vodka drinkers who may not have really considered organic options in the past. "The challenge with these consumers is that they are in the early stages of really understanding what it means to be organic and green. We want to be transparent with our consumer so they fully understand that although we're not a perfectly green company, we strive to be every day."
Evanow sees the movement towards more environmentally conscious business practices as one that's here to stay, though she voices some concern. "I do believe that this is a permanent movement, but at some point there is the risk of over-selling eco-consciousness and having consumers get tired of the same message coming from different places." She does however also see a very silver lining. "At some point, operating with at least some environmentally sustainable business practices will become a standard consumer expectation and a familiar business strategy to reduce waste and cut costs. It will be brands like Square One, whose first focus is on quality and consumer experience, which will transcend the eco-movement to become permanent brands in the consumers' mind." Looking at the entire spirits market, Evanow predicts that large companies will recognize that consumers want eco-conscious products and will respond accordingly. "They will enter the market at some point. One of the biggest risks for these large companies is that their efforts may appear insincere if they don't truly embrace organic holistically within the company. The organic movement in general was always a grass-roots movement, and for a large company to just suddenly jump into organic or "green" because there is market opportunity could appear disingenuous. Offering an organic product isn't just about being able to use the USDA Organic Seal, it's about making conscious decisions every day about how you will run your business."
Since the initial Square One launch, Evanow's been working with her distiller on their first line extension, Square One Cucumber, that was scheduled for a May release. "It plays into our desire to layer flavors in the cocktail glass, much as a chef would do on the plate, and not overwhelm the palate with any singular flavor," says Evanow who also looks ahead to next year. "Stay tuned in early 2OO9 for our next innovation – something we have been working on for as long as Square One Cucumber, and even more difficult to master. It will be, as expected, something that so far nobody has quite done in our space."
"What is great about what is happening is that we have finally reached the tipping point where consumers don't have to work so hard to find organic or eco-friendly options. I believe we will eventually reach a point where incorporating eco-conscious values becomes a mandate and a given, and then brands will have to stand on their own quality and value to the consumer, not just their eco-attributes," surmises Evanow.
It's not just spirits that are going green. The beer industry too is seeing an increase in organic brews coming to the market. Jon Cadoux, Founder & President of Peak Organic Beer recently took me on an inspired tour through the production facilities of Peak Organic Beer, which is brewed at the Shipyard Brewery in my
home city of Portland, Maine. I saw how it all happens – from the boiling of the barley all the way to the bottling and, believe me, the tutorial was fascinating. The organic nature of the raw materials, the storage of them and the standards that Peak must adhere to were the most riveting elements of the hour I spent with Cadoux, as was his convincing take on why he thinks organics is the way to go.
During the tour Cadoux pointed out on several occasions the differences between organic and non-organic brewing. "We need to make sure that absolutely no residue from conventional products gets into our organic products so there's a very thorough, specific cleaning and rinsing that can't use certain chemicals," said Cadoux. The second key thing Cadoux showed me first hand is that the raw materials are kept nowhere near the conventional raw material. "The worst mix-up would be if we used conventional barley in our beer and a consumer is drinking it expecting a nice organic product."
Cadoux spoke of his love affair with fine dining and how with Peak, he's been able to take that love to a higher level. "We have had most of our success at really nice high end restaurants. Before we were even brewers we were passionate foodies and so one thing that you'll find about all our beers is that we designed them to pair very well with food," he explains. "Pale ale with that nice kind of citrusey floral flavor in the nose goes great with shellfish, spicy food. The nut brown ale which has that nice kind of crisp nutty finish at the end goes great with a Portobello mushroom, a lamb, a steak. Our amber ale, which has a nice lively start to it then a sort of toasty almost biscuity finish at the end, goes just phenomenally with duck." Suffice to say, I left the facility starving and parched.
After removing safety glasses worn while we watched the mind-boggling action on the bottling floor, Cadoux had this to say. "One of the things I'm not proud about as a brewer, is when you pick up a six pack of beer, 6O% of what you're picking up is packaging. Sadly you're buying glass, cardboard and then beer. So keg beer is by far the most ecologically sensitive way to drink beer. Kegs are now about 4O% of our business and we wish they were one-hundred percent." While Cadoux is keenly aware that social and environmental awareness is on the rise, he contends that taste is Peak Organics' driving force. "It's not all global warming and sustainable agriculture. Those are very important, those are the things that are the cornerstone of our company, but the reason why the sales have been skyrocketing is because people buy organic because it's the best tasting stuff out there, I'm thoroughly convinced."
Cadoux continues, "Am I proud of the fact that we are sourcing from these wonderful farms and making what I think is a wonderful organic product and then throwing it on a semi that burns diesel and trucking it all over the place? Absolutely not. We're not perfect, we do more bad than good and any company that says that they don't I think is lying to you. We are a polluter. Period." Cadoux says that Peak will continue to take steps towards doing things "the right way" and to make that more the norm if possible. His vision is to share what he's learned by showing other companies how Peak is doing things and having them take those steps. Cadoux says that this will pay not only environmental but also financial dividends "Using sustainable, local organic ingredients can be a competitive advantage."
While Cadoux readily admits that Peak Organics certainly uses trucks and that the facility it is produced in uses electricity, he also singles out the harm that is done by chemical fertilizers and points out that Peak Organics doesn't touch them with a ten foot pole. "Chemical fertilizers in the short term increase soil productivity and strip long term productivity. It's this never ending cycle. The amount of energy and therefore carbon that goes into making those things, that's a massive industry, a multi-billion dollar industry which I think, for the record, is a useless one. I firmly believe organic agriculture can feed the world and do it in a way that's better than our current agricultural system."
Here's what we know:
Consumer demand for both organic and green eco-friendly spirits and beer continues to grow. The general consensus is that this is not a passing trend but rather a permanent direction that things are headed in throughout the industry. However, no one has lost sight of the fact that consumers will absolutely not compromise taste to be environmentally or socially conscience. The good news is that both new and old brands are answering the call for doing things differently and in the end, the two beneficiaries are the consumer and the planet we all live on.
DISTRIBUTION CHIMES IN
Brian McMahon, Specialty Division Manager at Burke Distribution Corporation was happy to comment on both Peak Organic and the category in general. "Peak is running over 4O% ahead of last year and gaining new distribution daily," he says, adding, "We're very happy as a company to have Peak as part of our portfolio of brands; they're a real hands on company and have helped develop the market with us." While he does note that organic beer is still a small segment of the overall beer market, he does see an upward trend. "The category is growing leap and bounds. We have definitely seen the interest level and consumer awareness grow, as reflected in the sales volume of our organic beers," explains McMahon. In addition to Peak Organic, Burke Distribution also carries Wolaver's Certified Organic Ale. It's brewed in Vermont and entered the market ten years ago. "Wolaver's is also running ahead of last year's volume as well," notes McMahon. "I think this will be a viable and growing category for some time."
A RETAILER'S PERSPECTIVE
I tapped Wes Narron, Store Manager at The Wine Gallery in Brookline (and the cover model for this magazine's May issue), on the shoulder for a little insight from the retail level and he in turn elicited responses from Kai McMurtry, Beer Manager. We'll start with what the store carries for organic brews and there are four of them: Schneider Weisen Edel-Weisse, Dupont Foret, Dupont Biere de Miel, and Peak Amber. McCurtry says they are purchased for specific reasons: "Their sales performance reflects more on their style, quality and history, and less on their being organic." Although consumer demand has only increased slightly from where McMurtry stands, he does see a gradual shift in the demand for products made with an environmental conscience, "Breweries like Anderson Valley, Sierra Nevada and People's Pint are or have been moving in that direction. I think that word gets out eventually. When it does, I feel it may impact a decision to purchase." As far as the shift in production practices goes, McCurtry says that businesses are moving that way all the time, although when asked if he sees signs of distribution practices changing, he has an entirely different take; "Hell no! Diesel guzzling semi trucks are the only way product is going to get anywhere for decades to come." In his final analysis, McMurtry says it all comes down to a quality product. "I'd stake my professional and personal experience that quality (i.e. taste, style, content) far supersedes any dogmatic interest in organic or green beers. The latter is a perk but not a requisite."
ON-PREMISE SNAP-SHOT
Research for this article landed me at Jer Ne at the Boston Common Ritz Carlton where I had a chat with Michael Gluckman, Assistant Director of Food & Beverage. Jer Ne features an all-organic martini. "We use Christiana Vodka from Norway and then the guest can choose from three kinds of all-organic olives," says Gluckman. "Everybody is doing martinis and all that other stuff so we wanted to make it a little bit more interesting by doing that so that they have the full organic experience," he adds. "We have a salad that's all organic, a few things like that food wise as well. Gluckman also says Jer Ne serves other premium organic spirits, chosen for their taste. "A number of other high end spirits are organic that we have just because they are good quality. One is Rain vodka which is made in the US then Chopin and Belvedere."