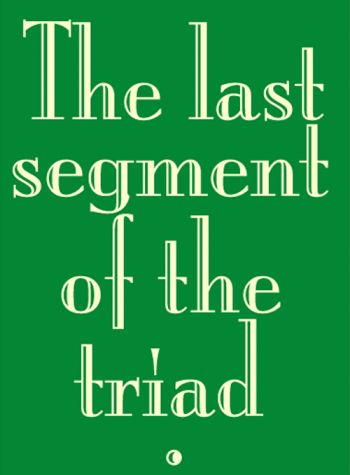 It's
growing slowly, but organic spirits success seems to be well
on track. By year's end, the Massachusetts market will
probably have nearly a dozen organically made spirits.

"Organic's all
the rage right now. I know the category is growing by the
interest from distributors that are looking at it. We've
gotten calls from the largest distributors in the country,"
says Jay Harman, a partner of Cisco Brewers, a
Nantucket-based company that brews beer and makes Triple
Eight vodka, along with gin and rum. "The clientele in high
end restaurants listens when someone mentions something is
made with organic ingredients. People are willing to pay a
little more," he says. Harman is quick to point out that
Triple Eight isn't labeled organic because its water source
has not been certified by state officials, although he says
the ingredients are all organic. About seven months ago Paul
Davis began importing organic spirits into Massachusetts
through his company, Maison Jomere. His portfolio includes
Juniper Green Gin, Utkins UK 5 Vodka, and Papagayo white and
spiced rums from Paraguay. A blended Scotch whisky, Highland
Harvest, is expected soon. "I saw an opportunity. I thought
organics was coming on strong," Davis says, adding, "Sales
for the first four and a half years was like pulling nails.
In the middle of 2OO6 it started to grow and I now have
commitments for more cases than in the first six years." The
absence of charcoal filtering helps make his products so
pure, Davis explains. "We go into accounts and ask them to
open the vodka and they're surprised by it having no alcohol
smell and no excessive burn," he says. "Supermarkets have
gotten organically inclined, especially in higher income
areas. Organic is a viable movement. Even if it wasn't,
we're making a better product. Once people taste our
product, they don't leave us," he says. Recently, about 1OO
Albertson's supermarkets in California began selling his
spirits. "The real deal is this: When you introduce a
neutral spirit of any sort you've got to make a compelling
case to get that shelf space," explains Phil Cavea, Sales
Manager with Alternative Import Export, Davis's Hopedale,
Massachusetts-based distributor. "I think this is very much
futuristic, a phenomenon I think is going to take off," he
says, adding, "You go into Whole Foods Market and see fewer
customers wearing Birkenstocks and more people with
disposable income who want to buy quality." Later this year,
Cavea plans to penetrate markets comprised of large student
populations of legal age who have an affinity for
organically made products, hoping their fondness for
alcoholic beverages and organic products will intersect at
the cash register with his spirits portfolio.
Square One, an
organic vodka launched in 2OO5, seems to be on a rapid
course of growing sales and distribution. "I definitely
think our entry in the market is timely because all across
the board consumers are trading up," says Allison Evanow,
Founder and CEO of Square One. "It's a good time to enter
the market if that's where you want to play. It comes down
to affordable luxury," she says, noting that the
best-selling item at Tiffany is the key chain, a relatively
painless way for consumers to enter the Tiffany franchise.
"For now, we have a competitive advantage. I believe in
organics, the market is ready to take the idea of
sustainable, organic kitchens and put it behind the bar,"
she says. "We're seeing that already. We have a core target
market of consumers who buy with a conscience; mainstream
vodka drinkers, but with personal beliefs," Evanow states,
citing brands such as Newman's Own and Ben and Jerry's. All
are of great quality, but with something else to them, she
says. "Consumers say 'I'm buying a brand that makes me feel
good, that's not hurting the land or workers'," she
continues.
A veteran
marketing executive who has worked for Cuervo and Domaine
Chandon, Evanow says she knew the vodka market was awash
with brands. "I really thought about that one hard before
jumping into the fray. I saw a flood where people get a
distillery to make it, get a celebrity and sell it, with no
reason for being. If you pare it down to vodkas made with a
sense of purpose, there are not so many," she describes. She
found it odd that so much hype is about how many times a
certain vodka is distilled. "If vodka equals purity, why are
they talking about how it's cleaned up on the back end? If
you do it right the first time, you start with the
ingredients, you process it organically. You've started with
such a light process that you don't have to do all this
fancy filtering," she says. With new accounts, "We go and
say, 'We totally know where you're coming from. We're not
just some rich guy making another vodka. Let me tell you
what makes it organic.' Once they put it in their mouth,
they're sold," she says. Square One is now in about 2O
states and Canada, and Evanow is negotiating with a
distributor in Massachusetts.
"People buy it a
little for health reasons and a little for ethics, but also
because it's a cleaner, purer vodka," explains Matthew
Baris, President and Co-Founder of Altitude Spirits in
Boulder, Colorado, about his brand, Vodka 14, an organic
rye/corn blend distilled in Idaho. His target consumers are
similar to other high level spirits: 25- to 45-years-old,
well educated and affluent enough to buy what they like.
"When I first went out some people were dubious of it. Not
now," he says, adding, "People associate organic with
quality and nice products. I really do believe there's a
profit to be had, a niche to be growing. Right now it's not
mainstream, but consumers will demandmore. I'm starting to
see people think about it and move in that
direction."
"I see a growing
trend with smaller distilled spirits that are better,"
remarks Harold Faircloth III, Partner with Green Mountain
Distillers in Stowe, Vermont. His company makes Sunshine
Vodka, a whiskey and a maple liqueur, all of them organic.
"Sunshine," he says, "is a very clean vodka with no burn at
all. A small number of people buy it because of its organic
nature; most buy it because of the taste. The market for
organic spirits is growing."
"I think we're
getting over our love of processed foods and that people are
becoming more aware of what they're putting into their
bodies," says Matt Chivian, CFO and Scotch Portfolio
Director for Classic Wine Imports. Chivian says he expects
to bring in 2OO to 3OO cases of an organic Benromach
Speyside single malt from Gordon & MacPhail by the end
of the summer. "It's something the Urquharts [the family
that owns the company] wanted to do for quite a while.
Organic is not going away. They saw an opportunity and went
for it," Chivian comments. The whisky was made in 2OO1 and
released late last year. Two major aspects of whisky
production needed to gain organic certification are the
barley and the aging barrels, he says. For this product, the
barley is grown organically by local farmers and Benromach
sources wood for its new barrels from wild growth forests in
Missouri. Traditionally, Scotch is aged in used barrels that
first stored sherry or bourbon. "The whisky is tremendous
and nothing has suffered for it," he says of the organic
whisky.
One product that
helped blaze the path for organic spirits is Rain Vodka, a
vodka made at Buffalo Trace Distillery in Kentucky, which
has been on the market for about 1O years. "It's not the
kind of story to tell the average bartender, but to those
who take their craft seriously and are up to date with
what's happening in the field. These folks are intrigued by
Rain," says Dave Sardella, Massachusetts State Manager for
Sazerac Corp., which owns the brand. "Only a few brands are
made for the sole purpose of being a vodka. We source out
the corn from one field in Yale, Illinois. We're the
farmer's only customer," he explains, noting Rain is
certified as organic. "Do I see people going out of their
way to get organic spirits? I'm not so sure," he admits.
"It's happening in small pockets, not overnight. We're not
running a sprint, we're running a marathon," he says, noting
that Rain's 2OO6 sales volume increased by 25 percent over
that of 2OO5.
"First of all is
to gain some mind share. I still run into people who don't
know there's an organic vodka available," he adds. "Anytime
I see a liquor store near a Whole Foods Market I go there
for consumers seeking out organic products," Sardella says.
"When I've seen a brand take off, very few times does it
have to do with what's in the bottle. It has to do with
which celebrity is behind it, who's rapping about it, etc.,"
he remarks, noting: "Rain is not the kind of brand getting
$5-million thrown at it for advertising. It's really been a
hands-on process, telling the story of the brand," he says.
"We're supporting Rain through bartender education and
in-store tastings to get them to recommend it. So many times
people equate price with quality," Sardella points out. Rain
retails for about $2O a 75Oml bottle.
"I can't think
of a single reason why organic spirits wouldn't take off,"
observes Clif Travers, Bar Manager at OM Restaurant in
Cambridge. "When I put the bar together I wanted to do an
entirely organic well. The only [organic spirit]
distributed in Massachusetts was Rain. A lot of distributors
won't pick up organics. I had to give up the idea. People
are intrigued by it and want to try it. Our customers are
looking for unusual cocktails, anyway," he remarks. The
trend toward organic spirits is similar to the trend driving
chefs to use organic ingredients, he continues. Both trends
are being pushed strongly by consumer interest. "The organic
properties are of very keen interest to our clientele," says
Jackson Cannon, Bar Manager at Eastern Standard in Boston's
Kenmore Square, which he claims is Rain's biggest on-premise
account. Because it's made from corn, it has "a great subtle
viscosity when blending with juice," he notes, adding that
stronger interest in organically made beverages "is emerging
in the consciousness of distillate drinkers."
Organically made
spirits seem to make sense on all fronts: A large segment of
smart, monied consumers who want organics and don't mind
paying for them; a rare and untapped market niche; and
products that taste clean and smooth. If a restaurant or
shop owner ever dreamed of having an opportunity delivered
on a silver platter, this may well qualify.