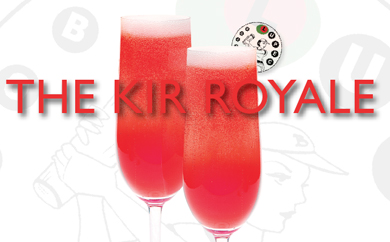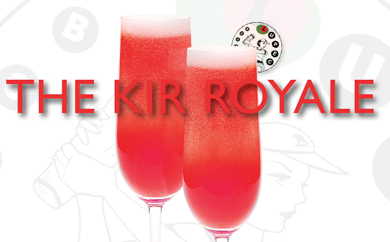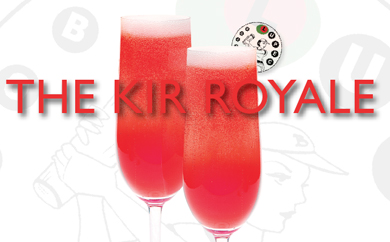 PINK LADY'S ENDANGERED COCKTAIL OF THE MONTH
1O YEARS can seem to pass quickly, and if you're a LUPEC Boston gal, you might just one day wake up and realize you've been spreading the gospel of the well-made cocktail for a decade.  Cheers to how far we've come!
One of the most marked and exciting developments of a decade of cocktail resurgence is when the old becomes new and then becomes de rigeur.  Remind yourself of the first Mojito or Caipirinha you had back in the late 199Os: did it taste like a revelation?  Ours sure did, and the reason is because it was one of few cocktails you could find on menus everywhere that employed fresh citrus and sugar.  Now these things are par for the course at bars across the country, with even our hometown suburban spots offering such classics as a French 75 or a Tom Collins.
Another thrilling development has been to have defunct liquors and liqueurs make their way back to the market: imagine a time when rye was impossible to find, not cuz boozehounds *cough* connoisseurs like us drank it all, but because no one had cared to stock it on a bar in decades.  That was 1998, y'all.  My word, how we've made strides!
As a little baby waitress, before the cocktail "thing" took root, I recall receiving orders for a drink I found most delicious and classy: the Kir Royale.  Back then we dumped Chambord and prosecco in a glass, but the real recipe is made with Crème de Cassis.  The Kir (still wine version) and Kir Royale (with champers) was invented by the son-in-law of the inventor of Crème de Cassis liqueur himself, something that could barely be found when this column was in its infancy, and certainly not of the quality of the iconic brand by which we are intrigued enough to write this column.
Lejay Cassis was developed in 1841 by Auguste-Denis Lagoute in Dijon, France.  Henri Lejay, his son-in-law, was a brilliant early marketer, and spread the gospel of this delicious liqueur throughout France and beyond.  The Kir, as the lore suggests, was created by the jovial mayor of mayor of Dijon, Canon Felix Kir, a humble man who named the iconic drink after himself.  We can't really blame him, who wouldn't want a drink this delicious to be his namesake?
Raise one in celebration of the dog days of summer!
---
THE KIR ROYALE
1 ounce of Lejay Cassis
4 ounces of Champagne
Build in a chilled Champagne flute and toast La France!