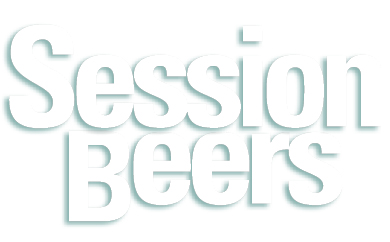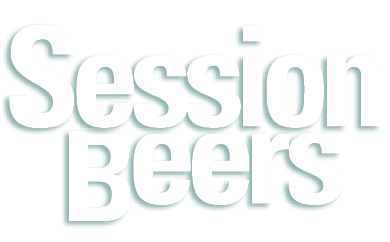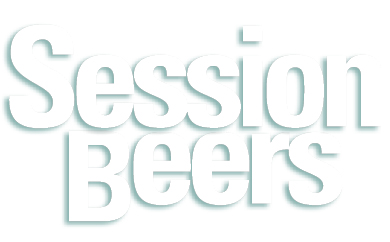 by ANDY CROUCH
FROM NEAR OBSCURITY to something to be laughed at to rising phenomenon to mainstream stability, session beer has experienced a roller coaster of emotions on its way to general acceptance among beer drinkers.  Americans have never been great about limiting their alcohol consumption or even spending much time contemplating the alcohol levels of the beers they are enjoying.  In an era of extreme beer, with booming alcohol levels that could easily exceed ten percent per glass, things changed.  Bars and restaurants now routinely list alcohol levels on their menus so that savvy consumers can choose wisely among the offerings, especially if they are going to be driving.
The term 'session' has not really penetrated with consumers, with some in recent surveys associating it with being 'fruited' in some manner.  The concept of a session, where drinkers sit down, have a chat, and enjoy round after round of low alcohol beers, is also one that is foreign to American drinkers.  We're more familiar with having a pint or two, usually accompanied by a meal, and then being on our way.  So it matters less whether the beer is 6 percent alcohol or 3.5 percent.  Perhaps we will try and avoid having back to back 12 percent imperial stouts but otherwise, it is all the same for most drinkers.  Beer is beer.
This is not the case in many other countries around the world, where a sustained drinking culture exists and promotes longer periods of consumption.  These 'sessions' also necessitate being more mindful of the alcohol levels in the beers.  A social norm in Britain, Germany, the Czech Republic, and beyond, it has never really taken hold here.
Despite numerous trend stories and self-promotional marketing, session beer remains a tough sell on its merits.  The concept is sound and one I personally support.  There are few things more enjoyable than extended afternoons or evenings spent with friends over a few rounds of drinks, all while keeping your head about you.
The idea of session beer has also had a hard time taking hold because American craft beer is often very expensive.  It is not a financially viable decision to routinely sit around drinking four or five pints of eight or nine dollar beer.  When a session runs you forty bucks for a few beers, it is understandable why drinkers prefer to buy a six pack and imbibe at home.
While the name session may not be household in nature, the concept behind it is increasingly one that is supported by American drinkers, if only in actual practice.  Americans are increasingly concerned about calorie counts in the drinks and food they consume.  They also show interest in lower alcohol drinks, which by their very nature contain far fewer calories than more alcoholic drinks.
Too often in recent years American brewers have treated session beers as simply dumbed down versions of their standard or flagship beers.  They have paid little attention to these lower alcohol styles, all while obsessed with brewing highly hopped, big boozy beers.  The era of extreme beer is now long in the rearview mirror and these brewers are searching for more drinkable offerings, with great subtlety and grace.  And lower alcohol.  Because even the brewers have to drive home after having a few pints.
American brewers are now increasingly exploring the relatively untread terrain of lower alcohol yet still flavorful options.  As it transcends mere gimmick status, low alcohol beers will increasingly be a strong category for consumers.
SESSION PILS
Notch Brewing Company
Salem, Massachusetts And Stratford, Connecticut
ABV 4.O%
Now a grand-daddy of the American session beer movement, Notch Brewing continues to produce a long line of both subtle, beautiful low alcohol lagers and hazy, hopped IPAs.  The Session Pils remains one of the stalwarts of that movement and is regularly found around the state.  Brewed by owner Chris Lohring to celebrate the unfiltered pale lagers of the Czech Republic, the Pils starts with a nose of slight herbal hops and a biscuity or light toasted malt underpinning.  The flavor follows suit, with wisps of clean, zesty hops framed by a modest malt base.  Finishing dry on the palate, this soft and accessible beer heralds a new era of American drinking.  Notch has opened its own facility and taproom in Salem, which I highly recommend you visit, while also keeping much of its production in the larger environs of the Two Roads Brewing Company facility in Connecticut.  notchbrewing.com
SUPER SESSION #2
Lawson's Finest Liquids
Warren, Vermont And Stratford, Connecticut
ABV 4.8%
A worthy entry from the popular Vermont brewery, Lawson's Super Session is designed to be a lighter version of its more popular Sip of Sunshine brand.  Often brewed with a single hop variety, it is produced for Lawson's out of the Two Roads facility in Connecticut.  It pours with a bright off-orange hue with a solid kick of white foam, with excellent head retention.  Not a hazy India Pale Ale by any stretch, the beer is luminous and clear.  The aroma is filled with hits of Amarillo hops, resin, citrus, and some slight pale malt.  The flavor follows with a enjoyable mixture of floral and resiny hops, with touches of fruit, and a solid malt base for balance.  Common with many session beers, the malt base is not overwhelming and results in a particularly dry beer.  lawsonsfinest.com
GO TO IPA
Stone Brewing
Escondido, California
ABV 4.8%
First released in early 2O14, Stone Brewing's Go To IPA is a widely available session beer offering.  Long a proponent of hoppy beers, Stone delivers a balanced and flavorfully hoppy version in a lower alcohol format than its standard IPA offerings.  Packing 65 IBUs, Stone employs a Howitzer of hot hops, including Ahtanum, Amarillo, Citra, and Mosaic.  It pours semi-hazy with a golden core and a small wispy white head.  The aroma is mainly of pine mixed with some grapefruit.  The flavor begins with a mild malt sweetness followed by kicks of spice and citrusy hops, ending again with the mild mald notes.  The higher hop level is noticeable and at times distracting but overall a pleasant and more flavorful session IPA.  stonebrewing.com
HOBO LIFE
Lord Hobo Brewing Company
Woburn, Massachusetts
ABV 4.5%
One of the country's fastest growing breweries, with a focus on IPAs, Lord Hobo has made a name for itself in New England and is quickly expanding to other states.  The brewery's session beer offering, Hobo Life, is a light, drinkable, and hoppy adventure, all without the bruising alcohol content of other IPAs.  Pouring a mild hazy orange, but far from the cloudy levels seen in other New England style IPAs, this beer is Citra hop focused all the way.  The aromas is fresh, fruity hops with a hint of vegetal notes.  The flavor continues with a sharp zest of hops, followed by some spicy and fruity notes.  Light on the palate without being thin, malt is well expressed.  The flavor is occupied with grapefruit, grass, and even mint.  The beer finishes dry.  lordhobobrewing.com