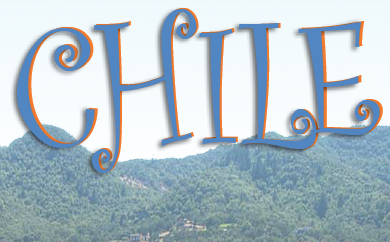 by SANDY BLOCK
WHEN I BEGAN visiting Chile in the 199Os, familiarizing myself with its wines and regions, the country's industry was just beginning to emerge as a player on the international scene. Chileans were starting to address the needs of the export markets, which required planting popular grape varieties and producing them to be competitive with the styles that were in demand at the time. The most striking thing to me about the six trips I have taken there since is how much Chile's wine industry keeps evolving in response to changing market demands each time I return. Higher elevation plantings, the use of drip irrigation, planting in zones once thought too cold to reliably ripen grapes, and now grafting vinifera vines onto rootstocks for the first time ever, are just a handful of the most important changes. Tasting there in January, my main takeaway was a greater appreciation for the full diversity of the industry, the new regions that have emerged only recently, and the bounty of less familiar grape varieties that exist, of which we see very little in the US as of yet because they remain out of the mainstream. In addition, a new emphasis on climatic differences within the classic, long established wine growing valleys (such as Maipo and Colchagua) is a major subject of discussion. Based on each vineyard's proximity to the Pacific or to the Andes, this new way of thinking has many Chileans now speaking about East/West vineyard location as a more valid determinant of a grape's character than the familiar North/South axis. The Humboldt Current keeps Pacific temperatures on average at about 6O Fahrenheit in summer off the Chilean coast, so the Ocean exerts a moderating influence on the weather in zones impacted by its breezes. There will be some commonality therefore among wines originating in the foothills of the Andes, the center of the valleys (or "Entre Cordilleras"), or the coastal zones ("Costas") adjacent to the Chile's Pacific facing hills. As Chilean vintners have expanded into lesser known and hitherto unplanted regions, many of which are cooler in climate, they have become more adept at matching terroir to specific varietal needs.
Despite all the change, Chile remains a model of consistency and constancy. Unlike its Andean neighbor Argentina, a country that burst onto the American market from virtually nowhere in the early 2OOOs, Chile has been making slow, but continual progress building its presence on the export markets. It is now the largest net exporter of wine in the New World. (The numbers are a bit misleading, however, as Chilean bulk exports to the US increased by 36% in 2O16, while bottled wine shipments here actually declined by 6%, a trend that is cause for concern). Economic stability is one of the country's hallmarks, and there is relatively little fluctuation in the value of the peso over the years compared to the dollar or other international currencies. A viticultural paradise, almost completely dry during most growing seasons but with abundant sunshine and snow melt from the Andes to irrigate, the beneficiary of dramatic diurnal temperature variations, Chile produces wine with concentration and intensity, but also firm structure. It is also one of the worldwide centers of organic and biodynamic grape growing. From the new generation of coastal cool climate whites to the widely acknowledged world class reds produced in areas like Maipo, Colchagua and Cachapoal, the following are some of the more interesting wines I tasted in a variety of different categories, including the always hard to sell blended red category. Excluded from the review are Chardonnay, Sauvignon Blanc, and Cabernet Sauvignon, all of which are available in the local market in abundance, and Merlot, mainly because this one time mainstay of Chilean production has virtually disappeared as a stand-alone varietal and vanished into the blends, where it often plays a great supporting role. One grape that did not excite me, but that is being revived for premium production, and appeared to appeal to many other tasters, is Pais. Otherwise known as the Mission grape, this is grown in abundance in the south, in the Maule Valley, the country's largest wine district. Often vinified in a whole berry fermentation "Beaujolais" style, even the most venerable old vine Pais I tasted struck my palate as lacking in concentration and extract.
PEDRO XIMENEZ
MAYU "PX", ELQUI VALLEY 2O16
This Sherry grape produces a surprisingly lively and bright crisp summery white, with some minerality and edgy apple-like fruit. Best known for Sauvignon Blanc, Elqui is a bracingly cool climate zone that has only recently been planted, but is very promising for white grapes. Despite being so far north, and actually bordering the Atacama Desert, it's heavily influenced by the Pacific.
SEMILLON
CARMEN "QUIJADA" SEMILLON, COLCHAGUA VALLEY 2O16
An often forgotten variety, relegated to blending partner status, this old vine Semillon is given barrel fermentation and aging. Its aromatics are fig-like and honeyed, while the flavor profile is round, tart and a bit melon-like.
SAUVIGNON GRIS
CASA SILVA "1912 VINES", COLCHAGUA VALLEY 2O16
This is a rarely seen grape that offers a great perfumed nose of pear, tangerine and mineral. San Antonio's cool coastal vineyards yield a wine with stony, peach pit, honeyed orange flavors, and lush creamy textures. There were a few other good examples of Sauvignon Gris I tasted, so I'm expecting that there may be other wineries to produce a separate varietal from this going forward.
CARIGNAN
Maule, the southernmost zone of what used to be called the Central Valley, is emerging from its reputation as a bulk producer. With no maritime weather influence, its often dry farmed vineyards have been highly sought after for their deep rooted old vines.
CARMEN GRAN RESERVA, MAULE VALLEY 2O14
This Carignan is grown on rocky granite soils and the vines average 75-8O years. It's savory, with rosemary, dark raspberry fruit, and a supple, round velvety texture. A highly underrated grape that provides abundant flavor and grip.
UNDURRAGA "T.H.", MAULE VALLEY 2O13
This wine is from low yielding 6O year-old vines, grown at about 13OO foot elevations also on granite. Smoky, chewy in texture, with ripe red fruit, a juicy peppery flavor profile, and undertones of mineral. Great concentration and very lingering.
CARMENERE
CASA SILVA "LOS LINGUES", COLCHAGUA VALLEY 2O15
Beautiful, lush and silky. With brilliant blueberry and cocoa notes, wild berries and sweet spices, a very sensual expression of this sometimes challenging grape that is Chile's signature to the world.
SANTA RITA "PEHUEN", APALTA VALLEY 2O13
Carmenere is a notoriously late harvester, but the older the vines, the earlier the harvest can take place. Pehuen uses 75 year old vines, and harvest here begins in March, unusual for Carmenere. The wine has a smoky, roasted coffee grounds, blueberry aroma. Its fruit is sweet and supple, without a trace of the green notes that often turn tasters off to Carmenere. Silky and delicious.
MALBEC
VIU MANENT, COLCHAGUA VALLEY 2O14
From very old vines planted on sandy clay well drained alluvial soils, this wine is earthy and somewhat tarry in aroma, with firmer structure and more plummy red fruit acidity than what you typically find across the border in Mendoza. The winery is Chile's Malbec leader, and this is a very bright, vibrant example.
PETITE SIRAH
SANTA RITA BOUGAINVILLE, MAIPO VALLEY 2O13
This is a brilliant wine, one of the finest Petite Sirahs I've tasted in recent years. With the varietal's telltale opaque color and purple rim, it has an ultra-ripe, but very leafy and nuanced aroma. Lush, big and intensely peppery, this has a powerful lingering spice quality, but is very supple and carries its 14.4% alcohol extremely well.
PINOT NOIR
VINA LEYDA "LAS BRISAS", LEYDA VALLEY 2O13
An exciting single vineyard Pinot originating in a windswept vineyard from the zone's namesake winery in the recently planted region of Leyda (a sub-zone of San Antonio), this has a smoky, red berry character on the nose. It's ripe and balanced, with juicy tart acids, supple fruit flavors and a lingering spice finish.

SYRAH / CARMENERE BLEND
EMILIANA "COYAM" LOS ROBLES ESTATE, COCHAGUA VALLEY 2O13
A wine I've been following with admiration for years, but the cool vintage 2O13 may be the finest expression yet. Emiliana has used biodynamically grown grapes exclusively for over a decade and is officially designated as Vino Organico. The wine boasts a mélange of tobacco, cedar, and blackberry aromas. It is silky, layered with fruit and full on the palate, with savory coffee and pepper nuances.
SYRAH
VIU MANENT "EL OLIVAR ESTATE", COLCHAGUA VALLEY 2O14
Chile's first Syrah was bottled as recently as twenty years ago by Errazuriz, so the country's vines are young. This wine is lush and spicy, with a polished black raspberry character and a moderate but fine tannin structure. Medium- to full-bodied, it's a very smooth and engaging style.