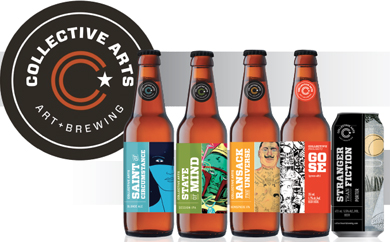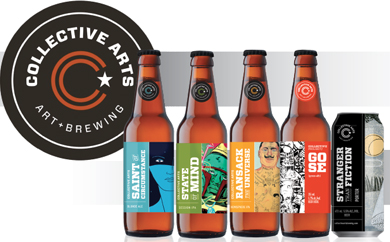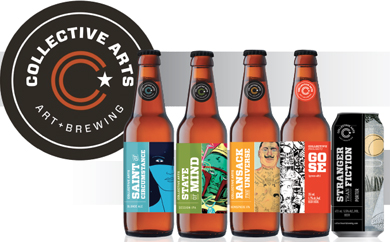 by Andy Vrouch
MASSACHUSETTS has long been a competitive beer marketplace, attracting brewers from around the world. As its hub, Boston calls brewers from California to Belgium to Japan to send their ales and lagers to the city to battle alongside local brands. These brewers know that Boston is an advanced beer market, one where consumers have smart and experienced palates and are willing to spend money on quality beer. They may get their first exposure to the Massachusetts market through participation in local beer festivals. They may choose to only send a pallet of beer or two, a mere toe dip into the market, as Modern Times Beer of San Diego recently did for the recent Copenhagen Beer Festival.
While some breweries drop a limited supply in the local marketplace only to disappear when the first shipment runs out a month or two later, others devote significant resources to promoting their beers here. Signs of dedication often involve holding a variety of events around town, promoting direct interactions between owners, brewers, and their would-be customers.
At a series of recent events in the Boston area, the Collective Arts Brewing Company of Hamilton, Ontario, introduced itself to the Boston market. Using the Copenhagen Beer Festival as one staging ground for their entry into the market, the brewery also held a series of tastings for the public as well as a launch event for industry members. By its own self-described philosophy, Collective Arts aims to fuse the creativity of craft beer with the inspired talents of emerging artists, musicians and filmmakers. Founded by Matt Johnston and Bob Russell, the company promotes its solid line of approachable beers through a slightly unusual lens, that of works of art. Each bottle or can features a limited edition art work label created by artist and musician partners. In contrast to nearly every other beer packaging brewer, their labels change every few months to feature a new piece of art. They feature scannable codes so that drinkers can use a mobile phone app, Blippar, to hear music, see videos, or peruse bios for the featured artists.
Collective Arts' dedication to art and music was on display at its launch event, held at the funky Warehouse XI in Somerville, down the alley from the Independent and Bronwyn. At the entrance to the event I was quickly introduced to Bob Russell, the Vermont based co-founder of the brewery. He runs Independent Allied, a brand and strategy company based in Stowe, and has worked with a variety of consumer good clients, from small Green State breweries to multinational brands, such as Moosehead. His co-founder, Matt Johnston, worked in sales and marketing at Moosehead and decided he was ready to open his own shop.
Collective Arts could easily feel like a concept, an obvious "brand" that screamed cheap marketing ploy. The execution, however, leaves its beers and their respective labels feeling fresh and new for an industry that is only recently taking a deeper look at its packaging. Each can wrapper is beautifully designed, with eye catching and provocative art that makes them stand out from other, more traditional packaging. With a single box with the beer's name set standard on each label, the rest is open to the artist's own interpretation and work. Change is built into the concept of the brand and it manages to successfully maintain a feel of authenticity. The artists are all paid for their work and the brewery promotes them through stories on their social media pages as well as interactive features and videos on the labels and its website.
When it first solicited the assistance of artists, Collective Arts put out a public call. They were surprised to receive such a global response, with entrants from Tehran to Vietnam. The brewery has gone through six rounds of submissions, with thousands applying for the coveted label spot. In Series 6, seven judges considered more than 2OOO applicants, eventually selecting 68 new artists and musicians representing three continents and nine countries. To date, the brewery has paid featured artists more than $1OO,OOO, while not taking any ownership stake in the selected works.
After contract brewing for two years, Collective Arts opened its own space in downtown Hamilton. The brewery's 5O-barrel system and fermentation setup can produce 2O,OOO barrels a year. They are presently in Connecticut and Massachusetts with an eye toward filling out the entire New England footprint. For the Massachusetts market, the brewery is bringing its core lineup of beers as well as some new specialty offerings.
Each four-pack of cans contains four different labels for each beer and will change up every four months. Collective Arts is distributed through Craft Brewers Guild.
SAINT OF CIRCUMSTANCE
4.7% ABV
A straightforward and drinkable blonde ale, the Saint of Circumstance pours with a light golden yellow hue and a nice cloud of fluffy white foam. A slightly hazy beer, the aroma offers light wheat notes mixed with touches of grain, bread, and a hint of citrus, including lemon. The flavor follows suit, very light on the palate, with notes of grain, citrus, and even the occasional unusual banana note.
STATE OF MIND
4.4% ABV
The true gem of the Collective Arts lineup, this session IPA packs a solid aromatic wallop of hops while remaining true to the low alcohol and flavor concept underlying session beer. Pouring with a pale amber color and mild off-white head, the beer's aroma smacks of the unmistakable aroma of Amarillo hops with a balance of Centennial. The flavor follows with a solid boost of hop flavor, with mild bitterness, all enveloped in a medium body. Too often session beers come across as watered down versions of their respective styles, especially so with India Pale Ales. Not with the State of Mind. It's an entirely respectable session alternative that still packs a solid hop punch, while maintaining great balance.
RANSACK
THE UNIVERSE
6.8% ABV
It is exceedingly difficult to stand out in the crowded and hyper competitive American India Pale Ale market. Many breweries revert to the mean, using a very similar recipe of popular hops leading to a difficult to distinguish melange of sameness. The only disappointing step from Collective Arts comes in the form of its IPA, Ransack the Universe. Built on a familiar base of Galaxy and Mosaic hops, the aroma is pretty standard for American IPA's if somewhat lacking. The beer goes a little off course with too healthy a dose of crystal malt, which leads to a somewhat distracting flavor profile. There is nothing inherently wrong with Ransack, it is just not going to stand out or be able to compete with better offerings in the style with this present formulation. Stick with the State of Mind for a more fulfilling hop experience.
GOSE
5.2% ABV
A part of its seasonal experimentation, called the Collective Project, this gose is produced with coriander and Himalayan sea salt. The aroma remains strong and funky, as befits the style, with mixtures of wheat, grain, citrus, and breadiness from lactobacillus bacteria. The flavor mixes a funky base of lacto with tartness, playful citrusy hints, and a slight kick of saltiness.
STRANGER
THAN FICTION
5.5% ABV
The winner of a bronze medal in the Robust Porter category at this year's World Beer Cup, the Stranger Than Fiction is another solid offering from Collective Arts' core brands. Pouring with a jet black frame and substantial off-white head, the aroma smacks of chocolate, some coffee, and dark malts. The flavor balances a range of chocolate varieties, including bittersweet and dark, slight sweeter notes offer balance, and there is an earthy finish. Complex without bending the mind or distracting from the company you keep, this porter is great from a glass or straight from the 16-ounce can.