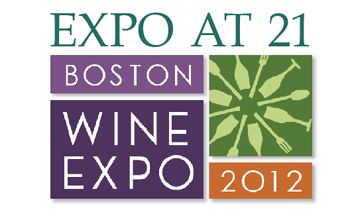 If the Boston Wine Expo were a person, it would be old enough to buy a drink at its forthcoming edition – its 21st. Let me take you back to the beginning and behind the scenes, and then peek ahead, to appreciate this greatest of America's trade and consumer wine experiences. I've been an observer and participant since before its creation.
François-Laurent Nivaud was, in 1991, the managing director of the Boston Harbor Hotel, whose Boston Wine Festival dinners he had initiated with Chef Daniel Bruce. Just back from a trip to France, Nivaud was the spark that ignited the concept by applying the European tradition, known in France as Le Concours, to a perfect circuitry of unmet needs in the community, and stretching far beyond. Le Concours is held when a new vintage in a particular wine-producing area is ready to taste. The vignerons bring samples to a central village for the trade and potential consumers to taste and, it is hoped, to buy, and for them to have direct access to the wines' producers. The needs of the extended Boston community were several: chiefly a place to taste and learn, and a vehicle for the hospitality industry to expose its attractions and to fill the void that follows the Christmas/New Year holidays and whose pall lasts until spring.
Nivaud enlisted his executive officer, the affable and energetic James Carmody, and convened an interested but unsalaried group of sixteen, which he named, grandly, the Boston Guild of Oenophilists. It was composed of hoteliers, leading wine importer/distributors, finance folk, the head of the Seaport World Trade Center, an attorney, publishers, and a wine writer. They supplied contacts, time and effort (their own plus associates'), some funds, and direction. Natural competitors found friendly productive alliance in common cause. The not-for-profit Guild established the Expo, and continues to act as a board of trustees. It receives a portion of the net profits, which is passed to worthy safety-net charities. The signature charity has been the Tufts Medical Center Summer Camp for Children with Disabilities. Additional recipients have included the Dana Farber Cancer Institute, the New England Center for Homeless Veterans, the Massachusetts Coalition for the Homeless, and Doctors Without Borders. More than $1.2 million has been donated so far. The complicated day-to-day operations of the Expo are conducted by Resource-Plus, associated with the Seaport World Trade Center as arms of the Fidelity Management and Research Company. It takes several hundred people to put on a rewarding, secure and comfortable Expo.
At the start, to share assets and avoid damaging competition, the Expo and the already-established Anthony Spinazzola Gala, now retired, became loosely associated in time, place and shared talents. Many of those involved in creating the Wine Expo wanted to proceed deliberately and, they thought, prudently, but Nivaud pushed ahead at full speed. To the surprise of much of the Guild, maybe even Nivaud, the first Boston Wine Expo in 1992, although prepared on short notice, was a distinct success. It grew and improved and prospered yearly from there, hitting a peak attendance of 17,5OO over its two days, accommodating more than 4OO wineries, pouring who knows how many wines. Despite the time of year, only on one day of the 4O has attendance been impaired by weather, a blizzard, on a Saturday in an early year. Saturday's tickets were honored the next day, a gloriously bright Sunday, rescuing the weekend. The success in Boston engendered clones elsewhere under the same aegis: New York Wine Expo; Newport Mansions Food and Wine Festival; and Washington, DC Food and Wine Festival.
The Boston Wine Expo continues to evolve in order to better serve consumers and the wine trade. During the week leading up to Expo, Wine Festival Dinners at fine restaurants will program wine and food to integrate with the main event, thereby emphasizing its dining component and attracting media coverage. To kick off the Expo weekend, on the Friday evening, a special TV Diner Platinum Plate Gala, with Billy Costa and Jenny Johnson, New England Cable News Network's popular show, will emanate from Expo. Attendance on Saturday was recently capped to ensure a comfortable experience, and the Grand Cru Room opened – a limited venue that might be likened to first-class passage, where selected elite wines are served. Efforts to attract magnet wineries from the world over have intensified. The hours for trade and consumers have been separated.
The orientation of the main exhibition/tasting floor has been rationalized, better organized to improve the flow. Wineries and restaurants are now grouped regionally: eg, and provisionally, North America, western Europe, the Mediterranean, southern hemisphere. The Expo weekend continues to enliven the region during the otherwise dreary depths of winter, acting as an economic engine. It brings the wines, obviously, but also a panorama of seminars of unprecedented academic rigor, preparation of which takes many months, a pantheon of celebrity chefs demonstrating their art, samplings from a wide selection of fine restaurants and food purveyors. Educational topics also cover healthful drinking and eating, another feature to be enhanced. One needn't be an expert to enjoy and profit from this upscale jewel set in the crown that is Boston. Dramatic improvements of an already fine product are anticipated during the 2O11 and 2O12 Expos. All sorts of details can be gleaned from wineexpoboston.com. Mark Friday through Sunday, January 2O to 22 on your calendars. I always advise that the Sunday is less crowded than the Saturday.