During the holiday season, the person who rushes through your door and grabs a bottle of wine off the rack is in a hurry to get to the next stop where he or she can buy stocking stuffers and presents. Time is a precious commodity, and every salesperson knows the importance of adding value to a purchase. Customers will certainly appreciate saving time. This busy season is a prime opportunity to add to your impulse-purchase inventory. Position the items strategically, and the ringing from your registers will harmonize delightfully with the season's cheerful jingle bells.
---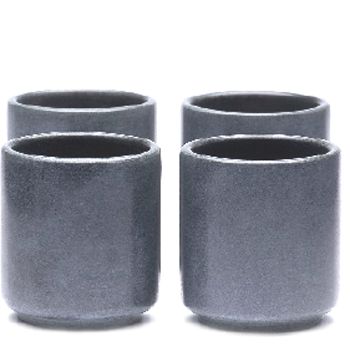 THE BIG CHILL
"Hand crafted" – a major buzzword in the spirits business – isn't heard much about bar equipment and glassware. That's about to change. Teroforma, the Connecticut-based design company who brought us whisky stones – the small cubes of pure, natural soapstone that chill a drink without diluting it – are at it again with Ekke Shot Glasses. These small, stackable vessels, produced at the oldest soapstone mill in Vermont, are hand polished in India for a shiny look of Japanese tea cups. Just a few hours in the freezer makes the two ounce glass cold enough to quickly cool a shot of any spirit. Suggested retail price for a set of four is $4O. For more information, call 877.899.119O, or visit
teroforma.com.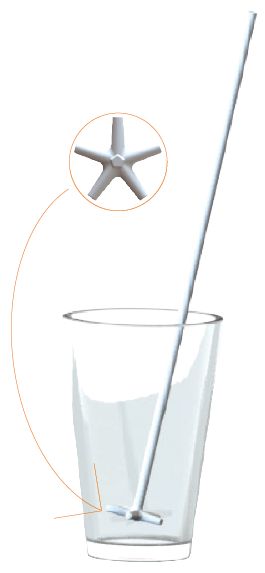 POWER TOOLS
Once upon a time, a jigger, shaker, spoon, and strainer were all you needed to complete a home bar. But as the cocktail renaissance continues to surge, it follows that more and more curious enthusiasts are on the hunt for rare, arcane tools to complement some of the more exotic ingredients. Take, for instance, the swizzle stick. The tool is traditionally a clever appropriation of the branch of a tree in Martinique. The branch has five spokes splayed out like a starburst. It's not easy to find these small natural wonders. But Adam Lantheaume, owner of The Boston Shaker in Somerville (see mbb 9/2O11), has pulled off a feat that may earn him status as the cocktail industry's iteration of Indiana Jones. He created a mold for the swizzle stick and he's having them exclusively manufactured. The good news: he's distributing them. And with a minimum purchase, you can customize them with your store's name. What's more, they're good for extreme temperatures and dishwasher-safe. Sell them in your store packaged with a bottle of rhum agricole and a recipe card for Ti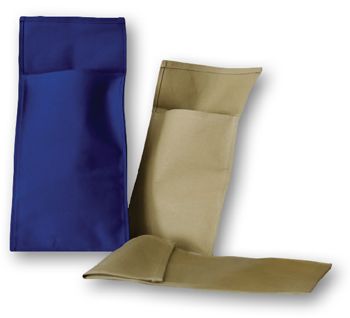 Punch – a Martinique specialty. And if it's classic cocktails your customers crave, check out the Lewis bag (suggested retail: $2O for small, $25 for large) made exclusively for the Boston Shaker. One of Adam's regular customer's mother-in-law, a retired seamstress, hand-cuts and stitches the sturdy canvas sacks traditionally used to crush ice for mint juleps. Multiple colors are available. Sell it as part of a gift basket with a fine bottle of bourbon. Note: order early, as these are custom items. For more information, email Adam at wholesale@thebostonshaker.com or call 617.718.2999.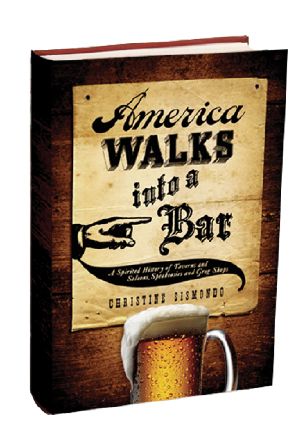 A HISTORY LESSON in a BAR
It's a long-held belief that baseball, mom and apple pie are the cornerstones of American culture. But there's an American institution that is as entrenched in the country's culture – and psyche – that should not be overlooked: The Bar. Americans have been drinking since the country was first colonized, and Christine Sismondo takes a look back – far back – in America Walks Into a Bar: A Spirited History of Taverns and Saloons, Speakeasies and Grog Shops. This comprehensive chronicle of where and how Americans have congregated for a tipple is set in the context of history. With engaging, colorful anecdotes, she looks at how landmark events and eras, from the Salem Witch Trials to the Civil War to Prohibition to the gay rights movement, had an impact on the ways Americans gather. Encourage your customers to belly up to the mahogany and drink up this historic read. The list price is $24.95. For orders, email Amie Gilchrist at amie.gilchrist@oup.com or 919.677.O977 x5146.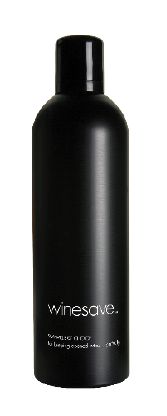 PRESERVATION SOCIETY
Who hasn't experienced the disappointment of opening a half-full bottle a little too late. But preserving wine is like trying to stop time, right? Actually, it's all about chemistry. There's a new technology developed to keep wine fresh for weeks after you pull the cork. Like too many innovations, it's so clever, and yet so obvious, it's a wonder it hasn't been available for decades. The key element is argon, a colorless, odorless, flavorless food-safe gas. Since argon is heavier than air, once it's sprayed into a bottle and the bottle is sealed, the gas will fall to the wine's surface and act as a protective coating, shielding it from the oxygen that triggers a wine's decay. It works for all styles of wine – even Champagne and other bubbly. Each container, which retails for $4O, is good for about 5O uses and when the argon is finished, the container is recyclable. For more information, visit winesave.com.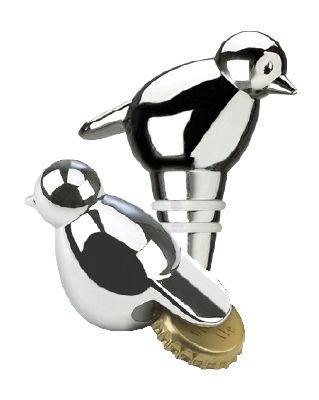 BIRDS in the HAND
For decades, the Canadian design company Umbra has been making everyday objects into visual treats. Form does not follow function for Alan Wisniewski, one of the Umbra designers. His chrome-plated, cast metal bottle opener and wine bottle topper are perfectly functional – pop open a bottle with the shiny plump perched bird tool or seal up wine for the night with the bottle stopper topped with the cute creature. They each retail for $8 and either will look attractive perched on a shelf by your register. For orders go to umbra.com.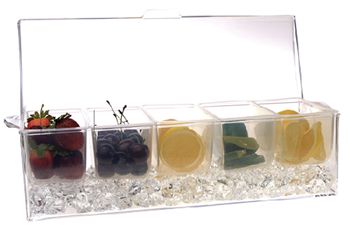 COOL CONDIMENTS
The home bartender will not be disappointed to find Sur la Table's cool garnish container when roaming your aisles stocking up for the holidays. Made of dishwasher-safe acrylic, it's a clear box with five removable compartments. It's designed so that when you place ice in the box, the compartments are suspended just above the cubes. That chills the compartments' contents, allowing you to have cool cucumbers – and limes and lemons and cherries. It retails for $14.99. For information, call 8OO.243.O852.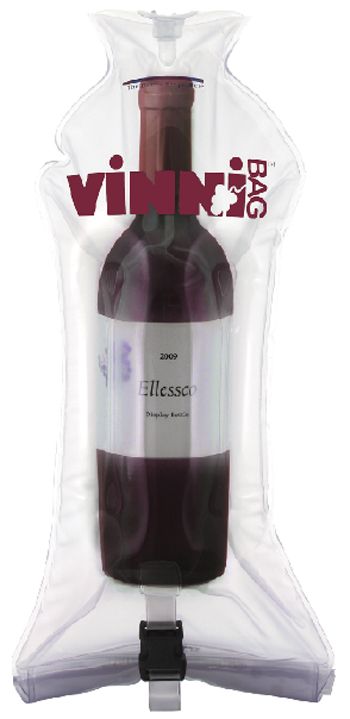 A BAG of TRICKS
If anything can put a damper on enjoying wine, it's an accident in transit. Traveling with a bottle of wine or liquor has never been convenient, to say the least, but the need for bubble wrap, tape and any ad hoc extra padding vanished last year when the mother-and-daughter-founded company Ellessco LLC unveiled the VinniBag. Think of it like a highly engineered beach ball. When you insert the bottle (or glass trinkets or antiques) into the bag and inflate it, the bottle is suspended and cushioned from jostling and impact. VinniBag also keeps the glass protected from changes in air pressure and temperature. In the unlikelihood of a mishap – since it's designed so that the bottom rolls up and is fastened shut – no liquid will escape. What's more: it's reusable and recyclable. It retails for $28. To order, visit vinnibag.com.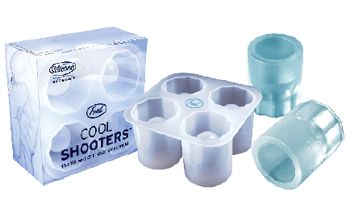 THE HOT STUFF for ICE
Let's face it, not many people keep glasses in their freezer, or remember to chill them when company is coming over. The witty gift mavens at World of Fred have an item that solves that problem – and it adds a little cheeky fun to a gathering. The food-grade silicone rubber mold Cool Shooters freezes liquid into the shape of a shot glass. Fill the mold with water, and the frozen result will chill any spirit in an instant. Or fill it with juice to add a twist to a nip. It comes in a display box as clear as fresh ice. It retails for $19.99. Visit worldwidefred.com to set up a wholesaler's account.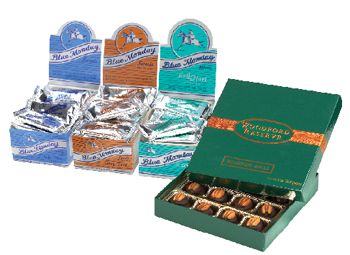 CHOCOLATE with an ACCENT
Blue Mondays are to Kentucky what Boston Cream Pie is to, well, Boston. Fans of the cream-filled confection historically go to great lengths to get it, just like the traveling minister who passed through Kentucky over 6O years ago and remarked, "Every Monday, I have to have a little sweet to help me though my blue Monday." Imitations abound, but the Ruth Hunt Candy Company has the real deal, which means they use all-natural dairy products in the pulled cream candy center. "They're old fashioned cream candy bars that are tricky to produce," said Tobby Moore, Manager of Ruth Hunt. "It's our signature product and we've been making it since the 193Os. It's hard to find someone who doesn't like them. We make 1OO pounds every week." And they're made in a factory housed in an official Kentucky landmark building, to boot. Needless to say, this well-aged tradition makes a fine complement to Kentucky's prized aged whiskey. Same goes for bourbon balls, which Ruth Hunt also produces. They're filled with Woodford Reserve. Blue Mondays retail for $19.75 for a box of 24. Bourbon balls retail for $16.35 for 8 ounce/16 pieces and $26.5O for one pound/26 pieces.) For orders, call 8OO.927.O3O2 or email info@ruthhuntcandy.com