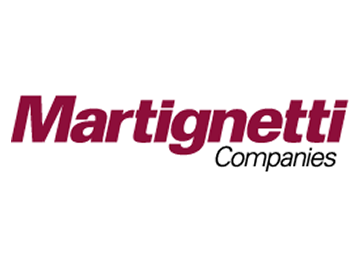 MARTIGNETTI COMPANIES APPOINTS MICHAEL MARTIGNETTI TO SENIOR VICE PRESIDENT, WINE
Martignetti Companies announced that Michael Martignetti, a fourth-generation family member, has been appointed Senior Vice President, Wine for all Martignetti divisions, effective October 1, 2021. Martignetti succeeds Chris Conrad, who will transition to his new role as President, Sales and Marketing on this date.
Prior to joining Martignetti, Michael gained industry expertise at E&J Gallo Winery, Trinchero Family Estates and Maisons Marques & Domaines.  He began his career at Martignetti Companies as a District Manager in 2016, and was promoted to Assistant Vice President, Sales, Connoisseur Wine Division in 2019.
As Senior Vice President, Martignetti will be responsible for all aspects of the Company's regional wine business including sales, strategic planning, supplier relationships, inventory management and pricing strategies.  He will establish consistent standards and accountability throughout the organization that focuses on sales execution and driving results for all wine divisions. He will also work closely with the Company's supplier partners to develop a comprehensive wine strategy. while coordinating and standardizing all divisional sales activities.
"Michael has an unparalleled passion for the wine business and our industry.  He has had tremendous success in every position he has held on the supplier side of the business and at Martignetti Companies. Michael's knowledge of the wine business and his collaborative and inclusive leadership style will serve him well as he takes the lead role in driving our wine business.  Congratulations to Michael on this well-deserved promotion," said Chris Conrad.
"I'm excited to join the senior leadership of our family Company and to collaborate with the outstanding professionals with whom I'll be working.  I'm looking forward to playing a broader role in meeting our Company's goal of providing best in class service to our suppliers and customers," said Michael Martignetti.